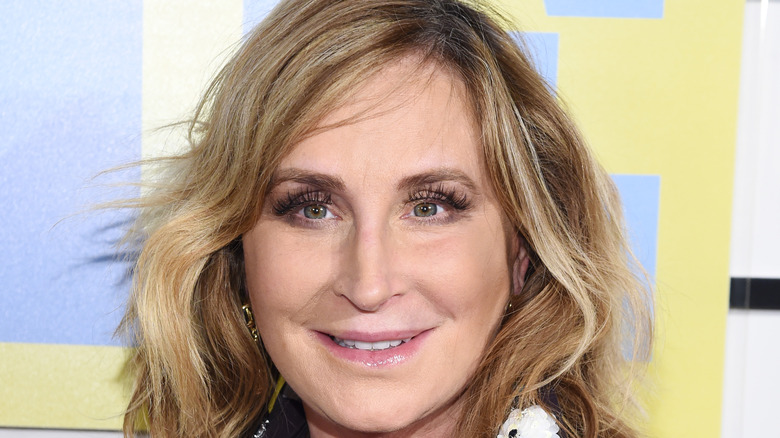 "The Real Housewives of New York" star Sonja Morgan has been a staple of the series since her first appearance in 2010 (via IMDb). During her tenure, the reality star has undertaken many a business venture including toaster ovens (via YouTube), liquor distribution (via BravoTV) and, most recently, a fashion line. According to the clothing brand's website, Sonja by Sonja Morgan, the line is all about luxury and wearability. "I love being able to throw a dress and a few outfits in a suitcase and look put together without the worry" Morgan stated.
Morgan's love of luxury has been apparent since her Season 3 tagline, "I have a taste for luxury, and luxury has a taste for me" (via Elle). And following her fashion collection debut during "RHONY" Season 12, Episode 5, at 2019 New York Fashion Week (via Vulture), Morgan's become somewhat of a fashion icon. Even after her partnership with Century 21 fell through due to bankruptcy (via People), Morgan hasn't stopped hustling. She continues to use the series as free publicity to peddle her own threads and maintain her brand as a stylish jet-setter who "partied with JohnJohn and Madonna."
So where can we purchase some of Morgan's most iconic outfits from this season? WornOnTV has us covered.
Sonja Morgan started Season 13 off looking chic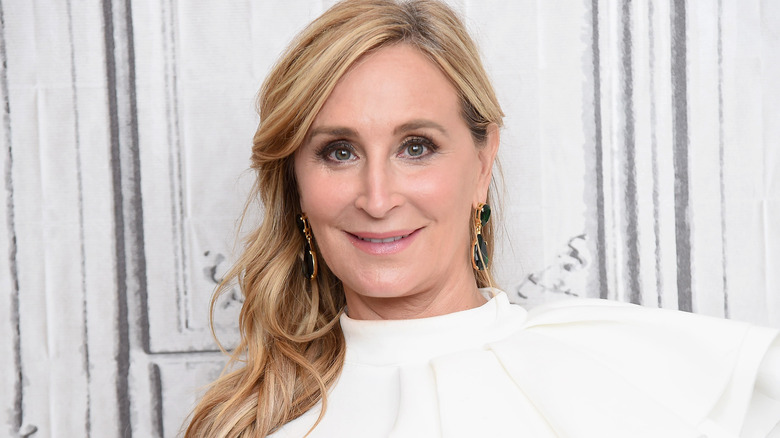 Sonja Morgan started Season 13 of "The Real Housewives of New York" off right with some serious fashion choices. The season premiere featured Morgan in what she called "pajamas," but what us plebeians would call "rent." Morgan twirled around her kitchen in the Floral Maxi Kaftan Dress by Sonja Morgan (via WornOnTV) before ordering her intern to draw her a bubble bath. What could be chicer? The kaftan was a cool $194. 
While debuting her "Grey Gardens" townhouse to the other ladies, Morgan opted for a more coordinated look with the Forest Print Two Piece Set by Sonja (via WornOnTV). As Morgan proved on the series, the set is perfect for hosing down your garden while simultaneously hosting guests! You can get both pieces for $230.
Finally, Morgan blessed us with her first "talking head" while wearing a Pastel Leopard Mini Dress by Sonja Morgan and Mae Earrings by Von Bloom (via WornOnTV). The dress retails for $150, while you can nab on the earrings for $140.
Sonja Morgan turned to her own clothing line for confessional looks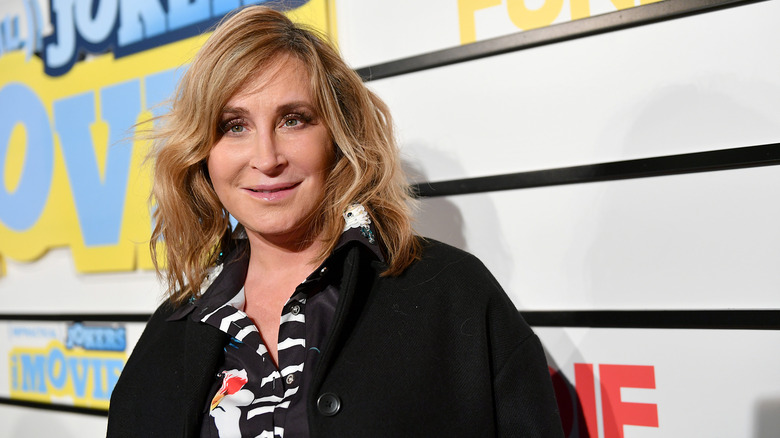 Sonja Morgan looked no further than her own fashion line when choosing a look for her Season 13, Episode 4 "talking head" confessional. Morgan wore the red High Voltage Mini Dress by Sonja Morgan (via WornOnTV) which retails for $200 and is also available in gold (via Sonja by Sonja Morgan). But she also knows when to venture outside her own designs. 
In Season 13, Episode 3, Morgan showed up to dinner wearing a Cotton Sweater Blouse by Vinashny (via WornOnTV). Unfortunately, she wasn't the only one who found the top flattering. Fellow co-star Luann de Lesseps – who is worth a surprising amount — also showed up in the puffy sleeve number. Never one to be outdone, Morgan made the top her own by adding a white Peter Pan collar and further upstaged de Lesseps with an over-the-top brawl with co-star Ramona Singer. 
The argument ended with Morgan throwing food and silverware, but luckily not a drop ended up on the stunning blouse.
Sonja Morgan recycled this jacket from Season 12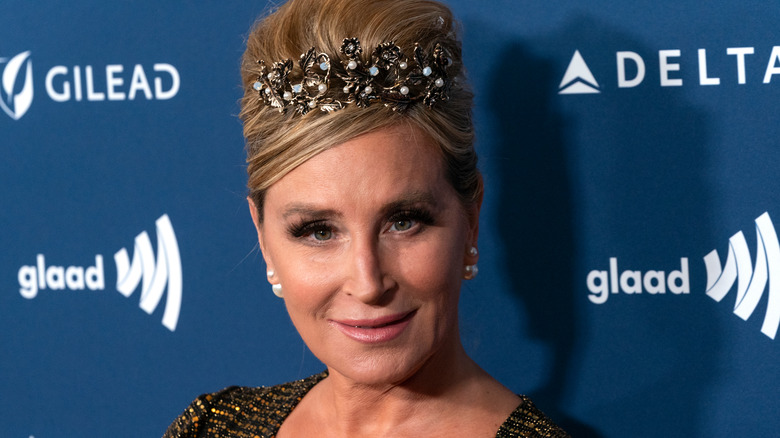 In Season 13, Episode 3, the ladies continued their annual Hamptons trip with an outing to a local vineyard for a wine tasting. Sonja Morgan sipped vino in a Doll Collar Sleeveless Slim Loose Tide Shirt by We Heart (via WornOnTV), paired with her own line's Kelsey Cardigan Jacket by Sonja (via WornOnTV), previously worn it in Season 12, Episode 9. The tasting ended in mayhem thanks to co-stars Ramona Singer and Leah McSweeney's constant bickering, but at least Morgan looked chic while attempting to play peacekeeper. Both items are currently sold out, but head to Morgan's website for equally stylish tweed jacket alternatives.
In Season 13, Episode 4, Morgan relied on the Faux Leather Camo Leggings by Spanx (via WornOnTV) to help sweat out her hangover with yoga teacher. The leggings are available at both Revolve and Shopbop for $98. 
Whether you plan to side plank, gossip, or just "go to the kitchen to have a donut" (via YouTube), Morgan can guarantee these leggings have you covered. 
Source: Read Full Article