Margot Robbie burst into Hollywood opposite Leonardo DiCaprio in The Wolf of Wall Street. And ever since, the actor has become an A-list star and producer in her own right. But curious fans might want to know a bit more about Robbie's personal life. For instance, has the Oscar-nominated actor ever gotten married?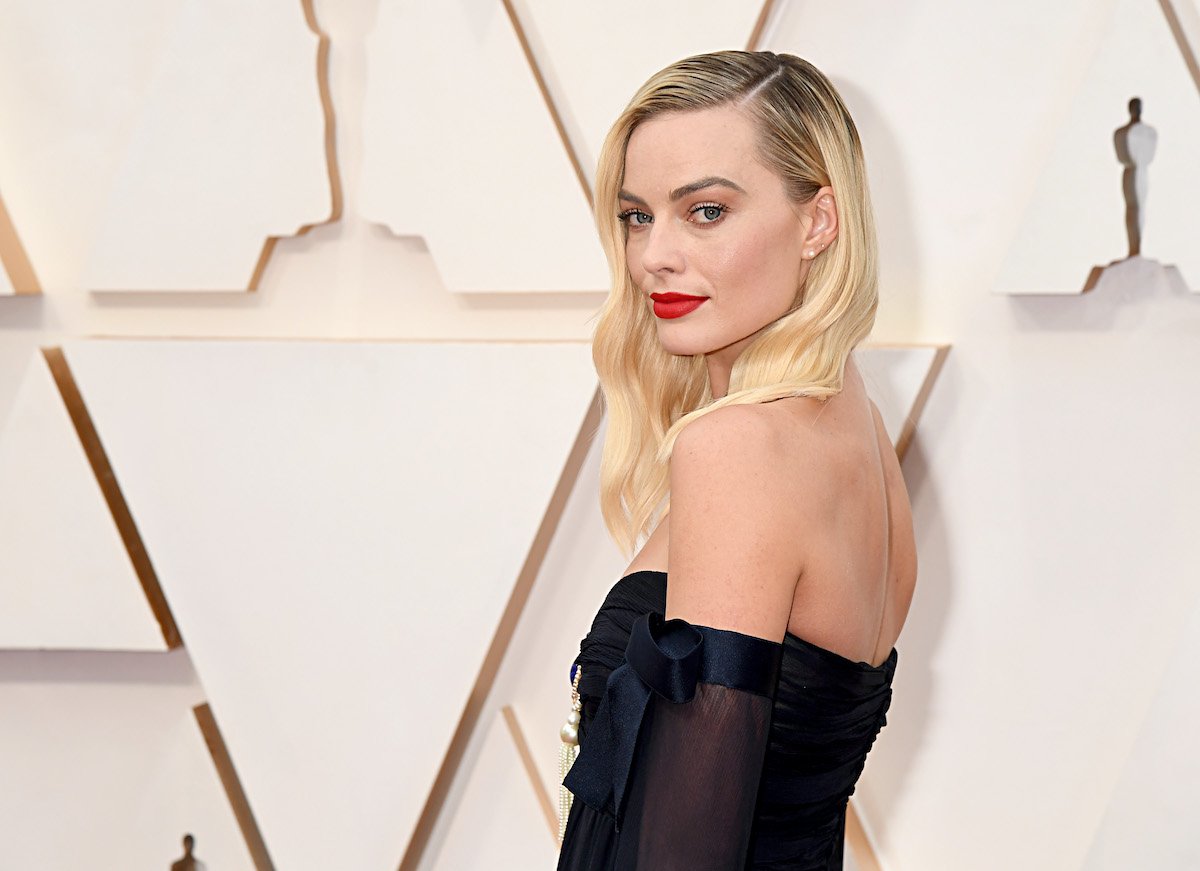 What are Margot Robbie's Oscar nominated movie roles?
Prior to her Hollywood breakthrough, Robbie was best known as Donna Freedman on Australian soap opera Neighbours. But post-Wolf of Wall Street, she's been plenty busy. Most moviegoers probably remember her as DC Comics anti-hero Harley Quinn in Suicide Squad and Birds of Prey. Yet, Robbie has demonstrated plenty of range outside that franchise.
Most notably, she earned an Academy Award nomination and other accolades for her work in I, Tonya. The 2017 film sees Robbie explore the life of disgraced Olympic athlete Tonya Harding. And in 2019's Bombshell, the actor played a Fox News employee who gets wrapped up in the network's sexual harassment scandal. Robbie earned another Oscar nod for that film too.
Who is Margot Robbie's husband, Tom Ackerley?
Just months after her debut appearance as Harley Quinn in Suicide Squad, Robbie got married. In December 2016, she wed assistant director Tom Ackerley. The pair met on the set of 2015's Suite Française, in which Robbie plays a supporting role. Ackerley previously served as an assistant director on films such as The Two Faces of January starring Viggo Mortensen.
However, he now works with Robbie as a producer too. The husband and wife have so far produced movies starring Robbie, including I, Tonya, Terminal, and Dreamland. Ackerley and Robbie also produced 2020's Promising Young Woman, a drama heavily tipped to score during the 2021 awards season. It's the first movie Robbie produced but doesn't appear in at all.
The actor returns as Harley Quinn in 'The Suicide Squad'
In 2021, Robbie will reprise her DC Extended Universe role as Harley Quinn for the third time. Writer-director James Gunn (Guardians of the Galaxy) will revisit the character in his upcoming The Suicide Squad. Part sequel and part reboot, the movie will release on Aug. 6, 2021, five years after its predecessor.
Beyond that, there's no telling whether Robbie will continue on in the DCEU. But considering her enthusiasm for the character, it's likely she's willing to pursue another sequel or Harley Quinn solo feature. Birds of Prey's underwhelming box office doesn't bode particularly well for Harley, though some fans are holding out hope.
Source: Read Full Article