Nearly five years after their split, Kourtney Kardashian and Scott Disick have sparked romance rumors after they were seen leaving a home together on April 18.
The appearance came just a day after Kardashian's 41st birthday celebration, raising fans' collective eyebrows and prompting rumors that they might be back on. However, that's more than likely not the deal. Let's take a closer look at some photos of them and then talk a bit about the nature of their relationship.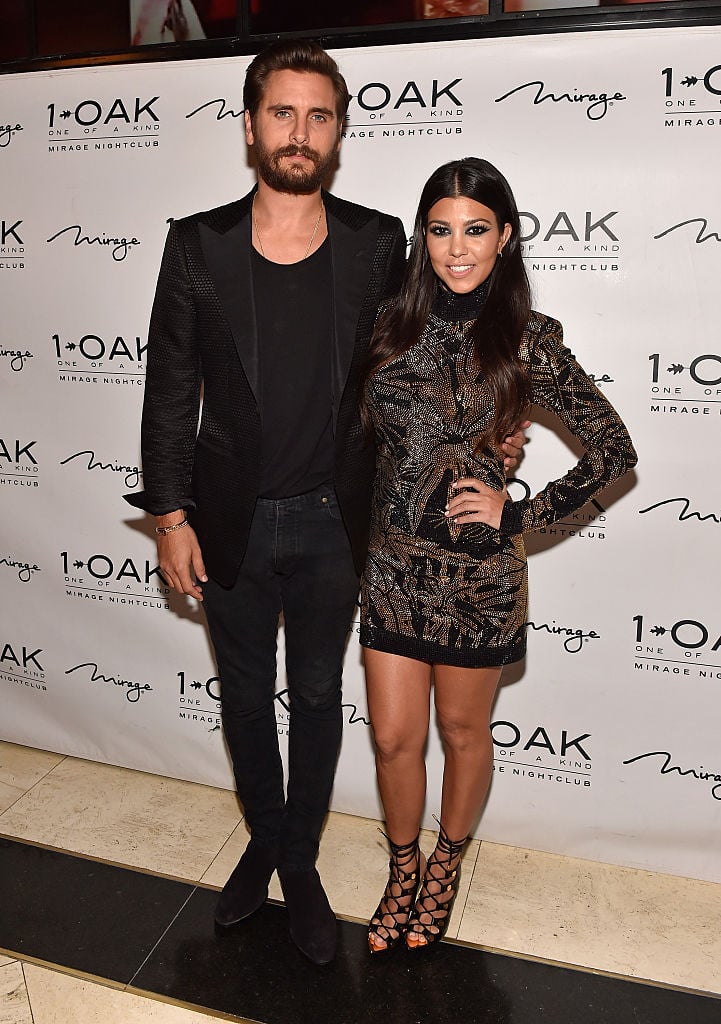 Inside Kourtney Kardashian's birthday celebration
With the coronavirus going on, Kardashian had reportedly planned on spending her birthday at home with her and Disick's kids, per HollywoodLife. But her friends and family instead surprised her with a car parade.
More than a dozen guests showed up at Kardashian's home in fancy cars decorated with balloons, streamers, posters, and other party goods while blasting songs such as Rihanna's "Birthday Cake," and 50 Cent's "In Da Club." 
The Poosh founder posted clips from the moment on Instagram, writing, "Heard a bunch of honking and screaming and came out to this, best birthday surprise."
Kourtney Kardashian and Scott Disick were photographed together the following day
While it's unclear if Disick participated in the parade, he was seen with the reality star the next day.
In photos obtained by The Daily Mail, the pair was shown leaving a home in Calabasas, California together. Kardashian was seen carrying out boxes in athletic gear while Disick had what The Daily Mail calls an "overnight" bag in his hand. After loading up a Range Rover, the two reportedly left the home in separate cars.
It's not an unusual scene, as the two have continued to stay in contact and hang out for the sake of their three kids: Mason, Penelope, and Reign. But their children were nowhere in sight, which has only fueled the speculation.
However, as we all know, Disick has been in a committed relationship with model Sofia Richie for nearly three years now. So we probably wouldn't put too much stock into all of this.
How Kourtney Kardashian and Scott Disick are raising their kids during the outbreak
During the week of April 12, Kardashian reportedly said online that their kids are splitting their time between her home and Disick's place. Apparently, they spend five days with her and two with their dad, according to the news website The Daily Local News,
"I think because the kids are going back and forth to both houses…I try to schedule my work on those days," she explained. "I think it's even nice for the kids to get a different change of scenery, get into a different house. They have their own dog over there. It's just a different vibe in the different houses."
A source later told HollywoodLife: "Scott and Kourtney have done their best to make this quarantine as smooth of a transition for their kids as possible. When Scott can't be with the kids, he FaceTimes with them, calls, or texts whenever possible. [His girlfriend] Sofia [Richie] is totally supportive of his relationship with the kids and has joined in on a few FaceTime chats, too."
With all that in mind, it seems that this latest appearance really isn't what some people are making it out to be.
Read more: Kourtney Kardashian Says This Put a Strain On Her Relationship with Scott Disick
Source: Read Full Article