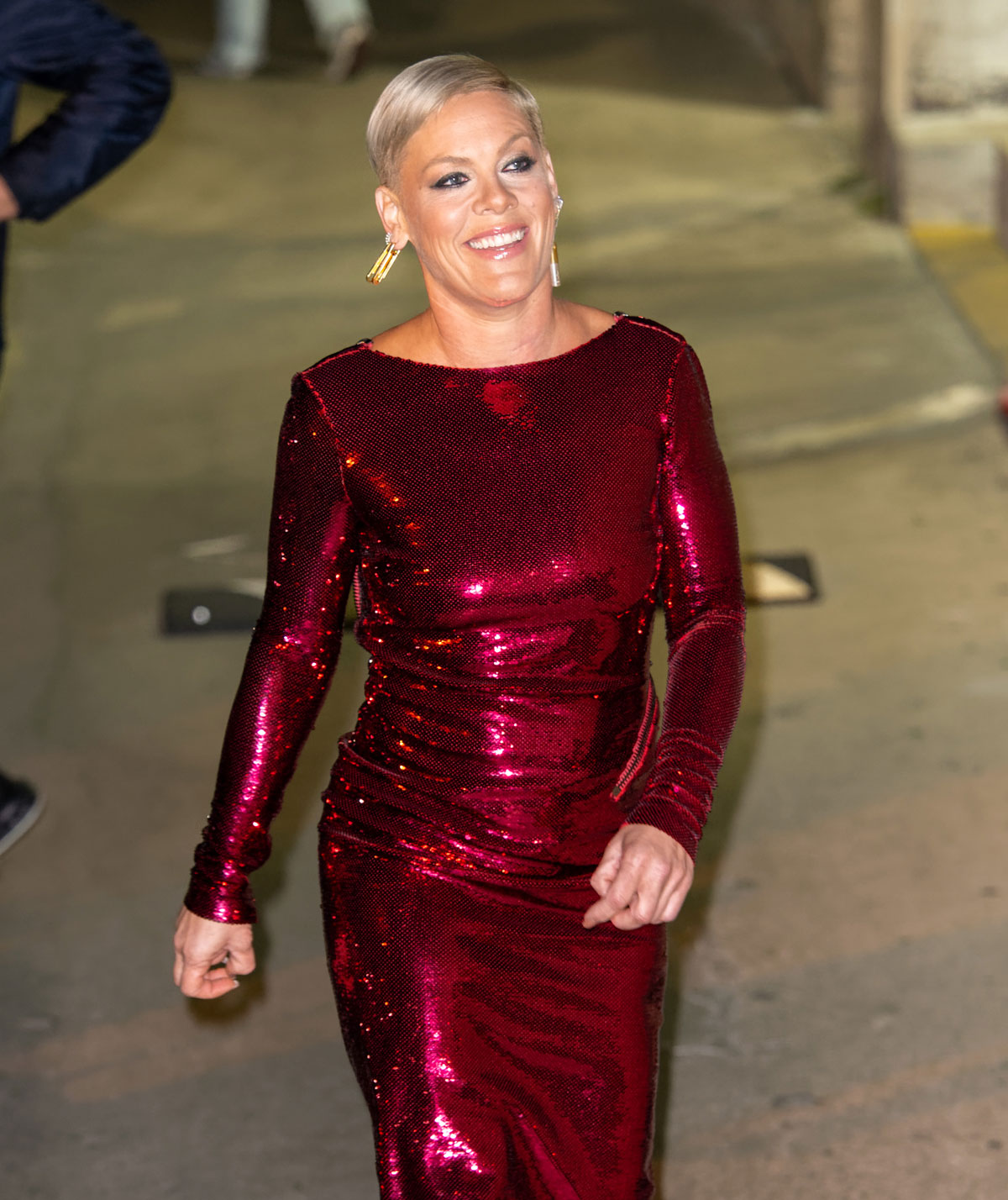 Pink has kept a pretty low profile since that creepy incident in June when a "fan" at her London concert presented her with their mother's cremated remains. That concert was a stop on Pink's Summer Carnival tour in Europe, not to be confused with the current tour she just began in the US to mark the release of her ninth studio album, both named Trustfall. Pink appeared on 60 Minutes this weekend to hype the tour, and during the interview with Cecilia Vega she revealed that she almost died of an overdose in 1995:
Pink detailed that her parents regularly fought at home, and she said that at that time, she also began using, before overdosing in November 1995. "I got into drugs. I was selling drugs, and then I was kicked out of the house. I dropped out of high school. I was on — oh boy — ecstasy, angel dust, crystal, all kinds of things, and then, I was out. Done. Too much."

After she shared the story, Cecilia pointed out that Pink "almost died," and the singer said, "Yeah."

This isn't the first time that Pink has spoken about that night. She shared the story about quitting after Thanksgiving in 1995 while introducing her track "Sober" on VH1 Storytellers, but she didn't reveal that she had overdosed. "The DJ woke up and said, 'I'll give you a guest spotlight on Friday nights if you never touch drugs again.' It was Thanksgiving of '95 and I woke up the next morning and never did another drug ever," she said.

Shortly after getting clean, Pink was signed to a record deal with a group, but eventually went solo and skyrocketed to fame on her own. Since then, the mother of two has become one of the biggest popstars in the world, with countless hits to her name.
[From Hollywood Life]
Here's what gives me chills about this revelation: Pink was 16 in November 1995. Only 16. I'm grateful she recovered and found the strength to move forward, full force, with her life and art. It seems somehow fitting to Pink's scrappy character that she could stop using cold turkey, but she's also incredibly lucky that method worked out long term. Her commitment to music as a teenager was her saving grace then, and it's continued to be throughout her life. The sparse description of her parents' dynamic certainly adds new depth to the comments she made to People Magazine earlier this year, when she said she was "terrified I would be a terrible mother." I think most people feel that way ahead of becoming parents (at least the ones who are paying attention). But now we have more context on what Pink might have been thinking about specifically.
In an effort to end with laughter, allow me to report that Pink is touring the US through the end of November — including a stop at Louisville, Kentucky, in what I did not realize until today is actually called the KFC Yum! Center. I presume the concessions are finger lickin' good.
https://www.instagram.com/p/CyWIrPmJFli/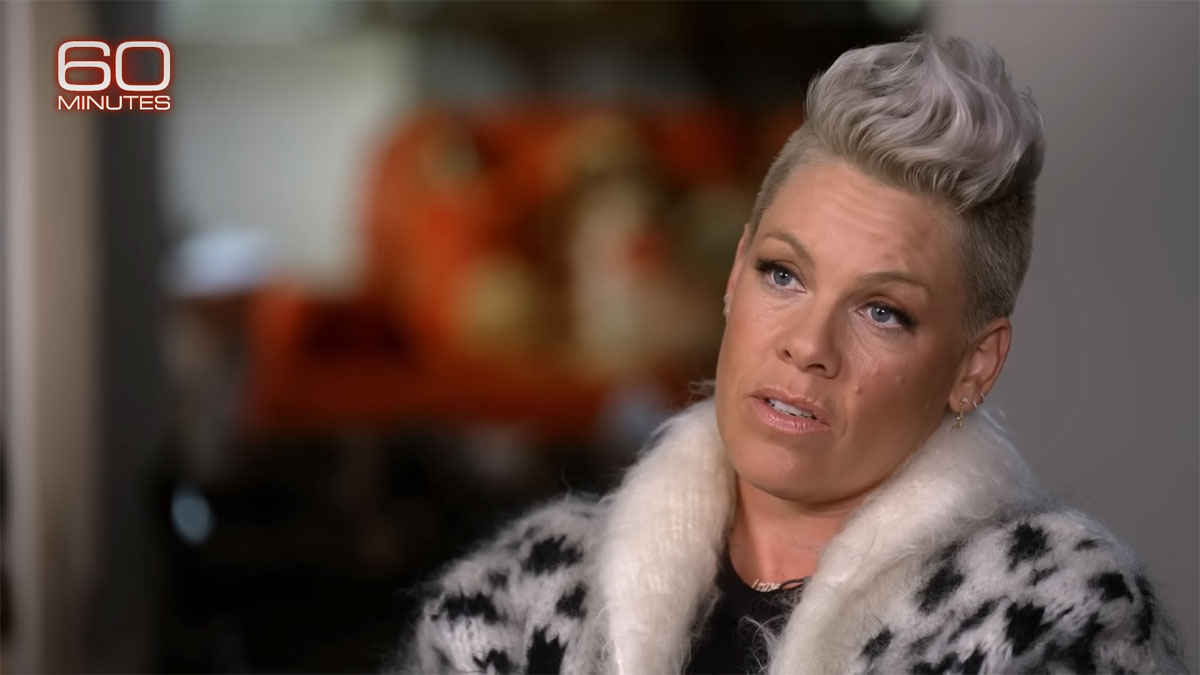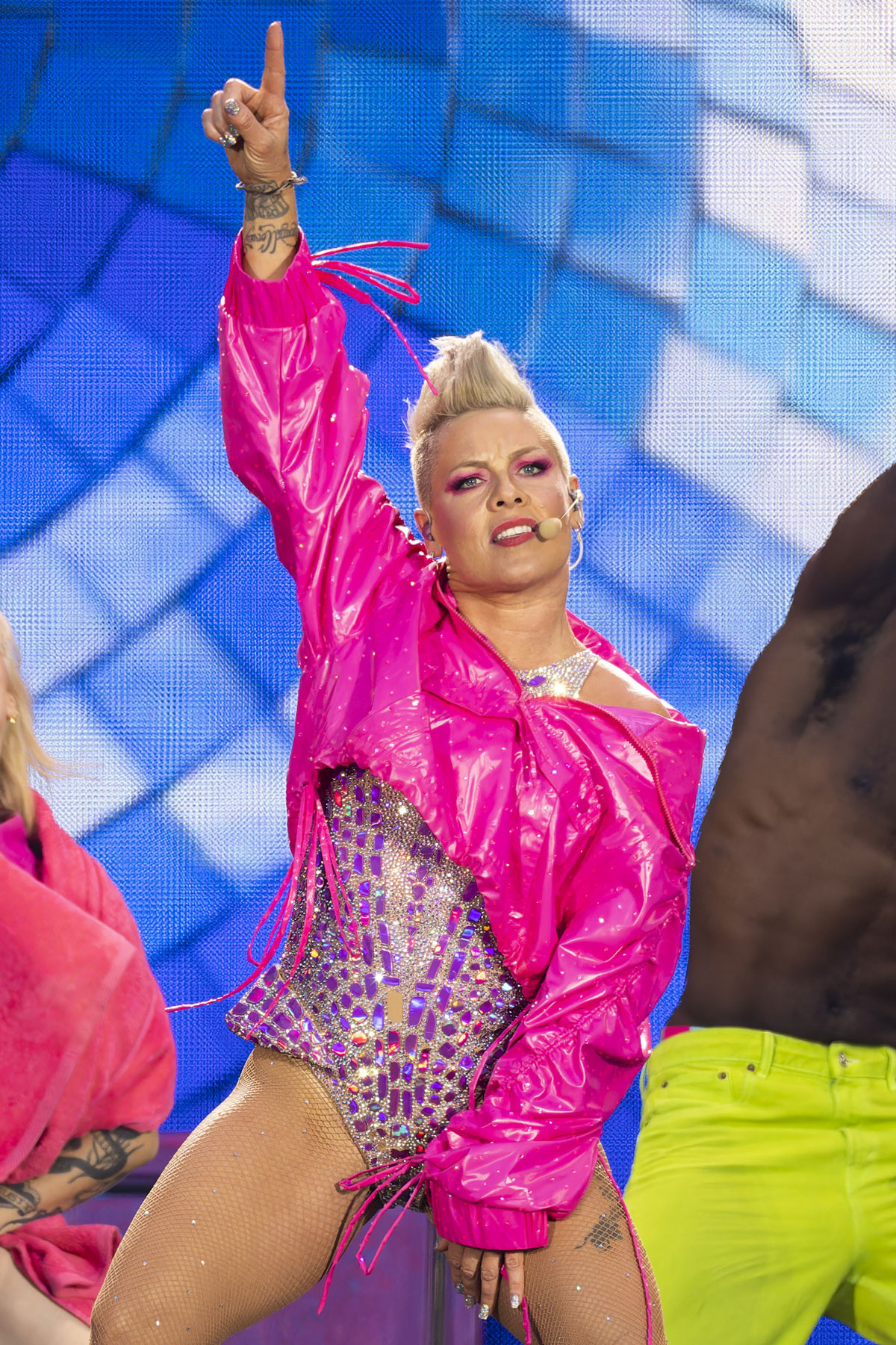 photos credit: Mike Gray / Avalon and BauerGriffin/INSTARimages.com/Cover Images
Source: Read Full Article