Ever since Prince Harry and Meghan Markle's bombshell interview with Oprah hit the web, Harry's relationship with Prince William—and the rest of the royal family, to be honest—has been pretty frosty. But after Prince Philip's funeral last Saturday, the brothers are really working on their relationship, with source close to the royal family saying that they are officially on the track to mending the feud between them.
According to People's source, Harry and William chatting at Philip's funeral was "a good start and it was lovely to see but this whole argument runs so deep, I don't think there is any quick fix." A royal insider then added a v important point: "Knowing family, it can mend a bit and then can slip back a bit."
Since Harry is in damage control mode rn, The Mirror reported that "he reached out before seeing everyone [at Philip's funeral]…he wrote a deeply personal note to his dad to try and set things straight but tensions are still running high and things haven't exactly ironed out the way he had hoped."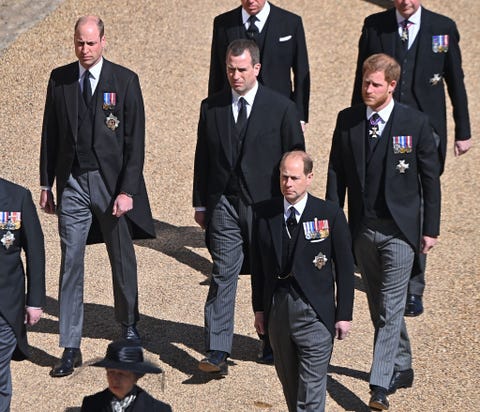 And as previously mentioned, the Oprah interview has a lot to do with how William and the rest of the fam are feeling, because a family friend told Vanity Fair royal reporter Katie Nicholl that "William and other members of the family have some very strong feelings about some of the things Harry and Meghan said on Oprah and things need to be talked through."
With this positive update, let's hope that Harry and William's brotherly feud can come to an end, yeah?
Source: Read Full Article