No lie, this coronavirus pandemic has revealed so much about celebrities' personalities. In some cases, you have celebs who are begging for attention, or you have the celebs who have fully lifted the veil on their lives and are just a delightful mess (see: January Jones). When it comes to the royals, they seem to be making major efforts to try to be as relatable as possible and connect with their communities right now.
For the past couple of months, Prince William and Kate Middleton have been confined to their homes just like everyone else. And instead of just sitting back in their palace and waiting this this out, they've continued their duties virtually. Royal commentators have definitely taken notice and think this is a new era of sorts for the Cambridges.
Talking to Entertainment Tonight, Katie Nicholl said William and Kate have been "stepping up to the plate" to make sure they're helping as many charities and organizations as possible. Because much of this work has been done on Zoom calls, it's also a "dose of entertainment" for royal fans.
Katie went on to add, "We're seeing them letting their guard down and that is a result of what we are going through." Of course, the author is referencing how the couple has been super honest about the effects of quarantine and taking care of their family. A few weeks ago, Kate admitted that it's been "really hard" to not be able to see her friends and family and said homeschooling her children has had its "ups and downs." (She even tricked her kids into doing schoolwork through the Easter holiday because she wanted to have some sort of routine.) Oh, and they also updated their social media display names to The Duke and Duchess of Cambridge instead of Kensington Royal, making their accounts sound way more approachable.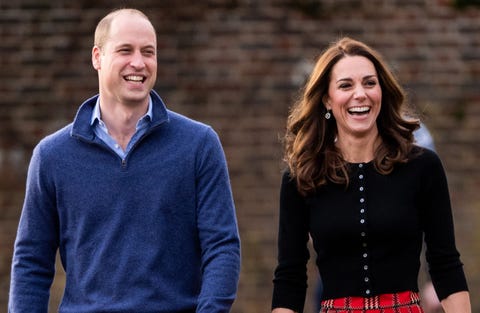 Judging by their updated social media accounts, it seems William and Kate's new approach is here to say.
Source: Read Full Article