As the world slowed down for pandemic lockdowns in 2020, Reba McEntire returned home to Oklahoma to help make arrangements for her mother's funeral. And during that time, she decided to isolate herself with her sister, Susie, and Susie's husband, Mark, as they sorted through the loss and their mother's belongings.
In the end, McEntire said the time with her family was a "true blessing" for her, despite the sadness they were experiencing. Keep reading to find out what else she had to say about her experiences in isolation with her little sister.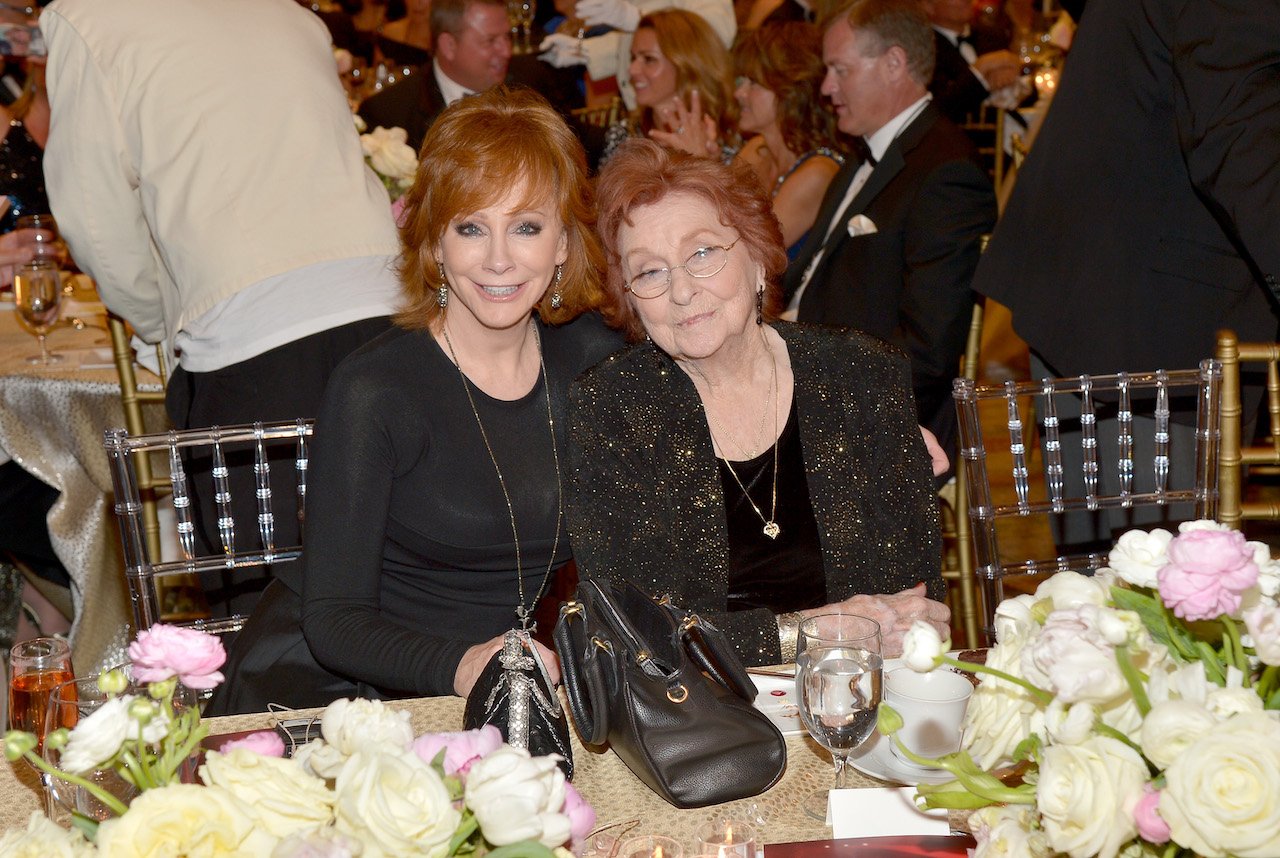 Reba McEntire's mother Jacqueline died in March 2020
On March 14, 2020, McEntire's mother died at 93. "Our Mother, Jacqueline McEntire, made that wonderful cross over into Heaven today," the singing, acting, writing star shared on Twitter. "She had a wonderful, full, healthy life and was absolutely ready to go."
She continued, "She was ready to see our Daddy, her mama and daddy and all her family and friends. Down here, Alice, Pake, Susie and I, grandkids and great grandkids all got to visit with her either in person or over the phone."
McEntire concluded a series of tweets by expressing her gratitude for the wonderful memories.
Reba McEntire was 'so thankful' for her time in isolation with her family after her mother's death
In an interview with Today, McEntire said quarantine ended up being a time for which she was grateful. "We've been going so fast, so furious for so long. I am so thankful for this quarantine time," she reflected (per Country Fancast.)
She said her "heart goes out to the folks who have been ill, who have lost loved ones," but the country music icon added it was a "wonderful" time for her.
"To get to be with my little sister the way we were for the last two months is priceless. I've loved it, every minute of it," she shared. "It was a true blessing … It really was."
They cleaned out their mother's house together, and McEntire was delighted she got to be part of it. "We had so many great times, going through drawers and boxes, and found pictures we'd never seen before, and we cried, we laughed, we toasted Mama. It was just an absolute, huge blessing to get to do that."
Reba McEntire and Rex Linn reconnected over her mother's death
Another positive force to come into McEntire's life in the wake of the loss of her mother was her relationship with Rex Linn. The couple revealed they reconnected in 2020 after knowing each other since 1991, but the pandemic kept them in separate states at first.
McEntire revealed on her Living & Learning podcast that Linn told her to call him if she needed any support, and she did. More specifically, she recalled him saying, "You just feel free to call me anytime you need to talk."
So, she stopped texting as she had been and started calling. After that, they began chatting daily. Now more than two years in, their relationship is still going strong and the couple walked the red carpet of the 2022 Oscars hand-in-hand.
Source: Read Full Article