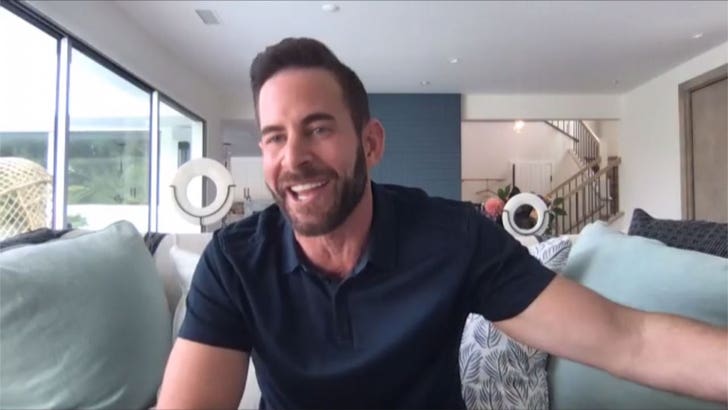 Tarek El Moussa is a glutton for punishment — at least that's what HE joked as he revealed he'd love to work side-by-side with wife-to-be, Heather Rae Young.
The "Flipping 101" star joined "TMZ Live" Thursday, and said, yeah … he's down to walk that familiar path again of shooting a TV show with his spouse. He told us Heather — who's on the Netflix show "Selling Sunset" — tends to be with him nearly 24/7, anyway, so why not do a show with her?
Well, naysayers would probably remind Tarek about his ex-wife and "Flip or Flop" costar, Christina Anstead. They enjoyed incredible success together before a very public 2016 split that ultimately led to their 2018 divorce.
To their immense credit, they not only remained friends but also costars. That being said, Tarek says shooting a show as spouses did NOT lead to their divorce … so he's not worried about working with Heather.
Christina, of course, has more than moved on. She and Ant Anstead welcomed a baby boy a little over a year ago.
As for Tarek … he and Heather have been engaged for 2 months now, and their wedding's pretty much planned out. Except for one not-so-tiny detail.
Source: Read Full Article