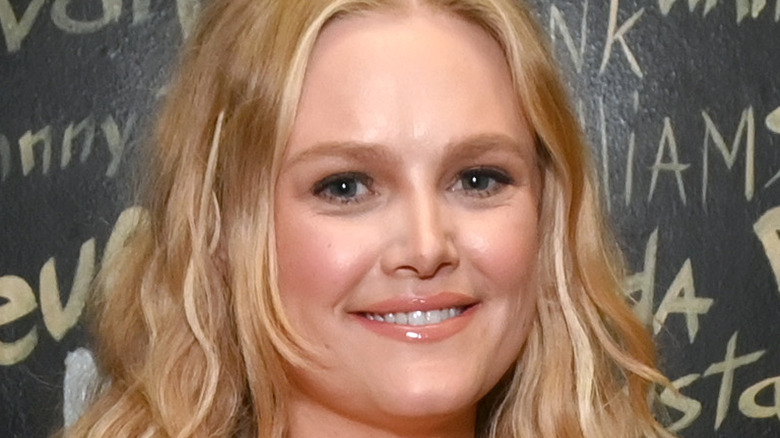 Singer-songwriter Hailey Whitters, who famously formed her own Pigasus Records after getting tired of the Nashville music business, is creating buzz in the world of country with her song "Fillin' My Cup," per Rolling Stone. Little Big Town – made up of Karen Fairchild, Kimberly Schlapman, Philip Sweet, and Jimi Westbrook — joins Whitters on the track for a fun, upbeat tune about life, via Taste of Country. In addition, the song is Whitters' first new music since she debuted her most recent album, "The Dream," in 2020.
"I wrote this song with Hillary Lindsey and Nicolle Galyon," Whitters said in a release, per Taste of Country. "I'd had the title 'Fillin' My Cup' for a while, but then Nicolle had the brilliant idea to turn the lyric into a recipe. It's a concoction of all of those little things in life that have a way of making my glass feel half-full." Those little moments that Whitters mentions in the song include "all my people sittin' 'round a table" and "real sad country on the radio," the pieces in life that she likes to hold onto. "It's been a hopeful reminder throughout the year and just felt like the right note to start 2021 on," Whitters added.
How Hailey Whitters met Little Big Town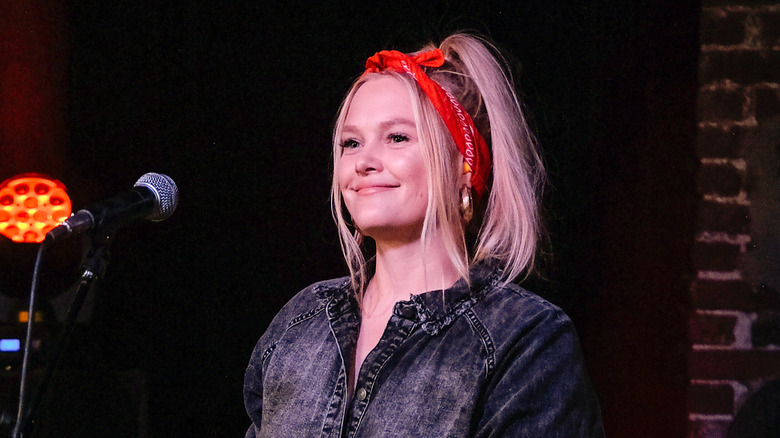 According to CMT, Hailey Whitters and singer-songwriter Lori McKenna caught the attention of Little Big Town in 2016. They had written a song called "Happy People" one year prior, an uplifting melody about having a good outlook on life and finding the good in others. Little Big Town caught wind of the song, and liked it so much that they asked if they could put it on their 2017 album, "The Breaker." The band released "Happy People" as the first single of the album, which opened huge doors for Whitters.
"@littlebigtown gave me my first single at country radio as a songwriter back in 2017 with 'Happy People' … I saved up all those royalty checks to self-fund my record, 'The Dream,'" Whitters wrote in an Instagram post from December 2020. "They're a big part of my story and one of the main reasons I get to say today that I feel like I'm #livingthedream." Whitters later joined Little Big Town on tour, forming a long-term friendship and business partnership with the band, via Sounds Like Nashville. So, by the time the artists released "Fillin' My Cup," Whitters was already a force to be reckoned with.
Source: Read Full Article