Poor Clare Crawley!
The 39-year-old played the long game, waiting in the wings for a while before jumping in as this season's upcoming leading lady on The Bachelorette only for the coronavirus pandemic to hit. With it, filming completely shut down before it ever began, and now the hit ABC show is on hiatus with an uncertain future and no clue about a potential production return date. Not ideal!!!
In an interview this weekend with Deadline, ABC's Senior VP of Alternative Series, Rob Mills, at least sounded optimistic about Clare's role in the franchise, confirming that her season will film and the show will air at some point… even if they don't quite know when that is yet.
Mills said:
"She's always been resilient. We're going to do her season and it's going to be fantastic. If she finds a person, then this all means it was all meant to be. We'll be nimble … The best thing about The Bachelor is its willingness to evolve as a format so if we need to shoot a cycle that reflects these times, that's what we're going to look at doing."
Nimble, indeed! We'll be interested to see if (or how) the format changes up for this coming season, too.
That may mean even changing up the cast members potentially vying for Clare's love, too! After all, the men who were announced in the cast now may not be available to shoot once filming actually resumes, with work schedules and life likely to get in the way for at least some of them at that point. And with it, the hairstylist herself has taken to social media, encouraging people to submit their own entires to possibly be on the show in case things get switched up and asking her followers, "why not? What's the worst that could happen?"
For his part, Chris Harrison seems to agree with Clare's open request for new submissions, too. Last month, the longtime host of the show revealed the production status on Instagram Live, saying:
"We don't have a set time of when we're gonna come back. The idea that everybody is going to be able to take off work and do this again probably very slim."
No kidding! And now, a source is revealing to Us Weekly some more details about how the production may play out moving forward.
For one, insiders this weekend are saying that producers are checking out various resorts to potentially film Clare's entire season in one fell swoop. The insider revealed more, saying:
"Producers are scoping out multiple different resorts to see if it's possible to film the entire season in one location. If one is found, the show has discussed filming the season without the usual travel."
Wow! There's nothing definitive here yet, but Us Weekly claims the show is "hopeful" for a fall premiere. For what it's worth, ABC has apparently also internally discussed a potential spin-off show, Bachelor In Quarantine. Not sure what that one would entail, but, WOW… ya know?!
Meanwhile, a feud is brewing…
Clare got jumpy on social media this weekend, clearly frustrated by the ongoing public-facing efforts of one of her would-be suitors, Matt James. The 39-year-old hairstylist appeared to call out James, who is a friend of Bachelorette alum Tyler Cameron, over what she felt was actions showing he was "in it for the wrong reasons," including interviews and social media appearances.
As you can see (below), Clare wasn't afraid to call it out:
Yikes!
And another one right here:
Clearly, somebody is not happy about the 28-year-old would-be contestant taking so much publicity before the show even begins filming!
And yet…
Matt James responds!
Here comes the other shoe to drop.
Hours after Clare's tweets on Saturday afternoon, the 28-year-old real estate agent took to his own Instagram Live video to publicize that which he's been publicizing the entire: a charity endeavor to help a local food bank in NYC!
James explained on camera about his work with the Robin Hood Foundation, an organization that helps fight poverty in New York City:
"For those of you who may have missed the message earlier this week, myself and Alex Bachman, my former teammate and current New York Giants wide receiver, pledged all of our Cameo earnings to the Robin Hood Foundation to fight this fight."
Love it!!!
But the shade? Maybe not so much…
What do y'all think, Perezcious readers?!
Is Clare in the right to get mad here? Should Matt take offense to her anger over his publicity for a charity cause? Sound OFF with your take on everything here down in the comments (below)!!!
Related Posts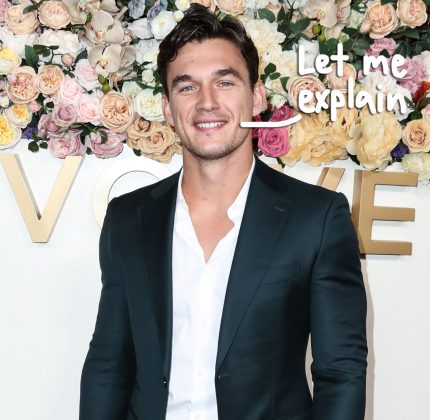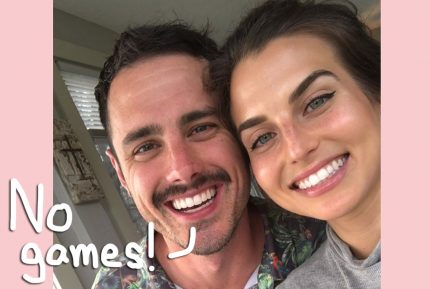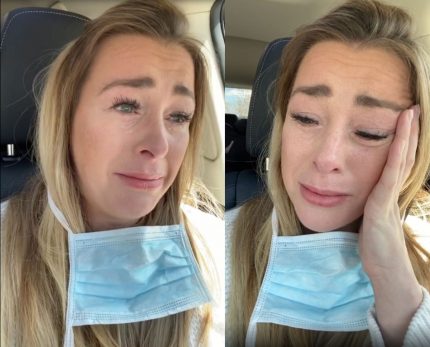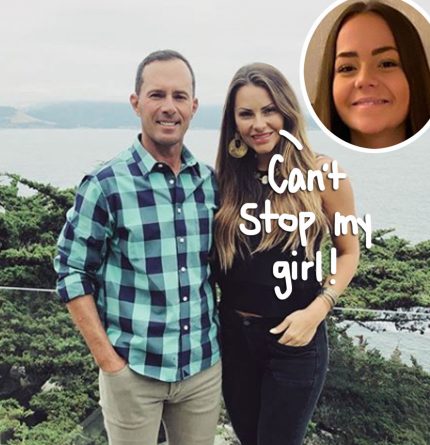 Source: Read Full Article