Housed in a stylish, easy-to-use format, the new INSTAX MINI 40 provides streamlined technical features that elevate the instant camera experience. Even better, an acute attention to detail was also applied to its design, which balances classic camera aesthetics with its modern, compact structure– allowing everyone to give their take. Looking more closely into the elements of the camera that make it stand out, HYPEBEAST spoke to product designers at INSTAX about the micro and macro elements that define the new model.
---
MATERIALITY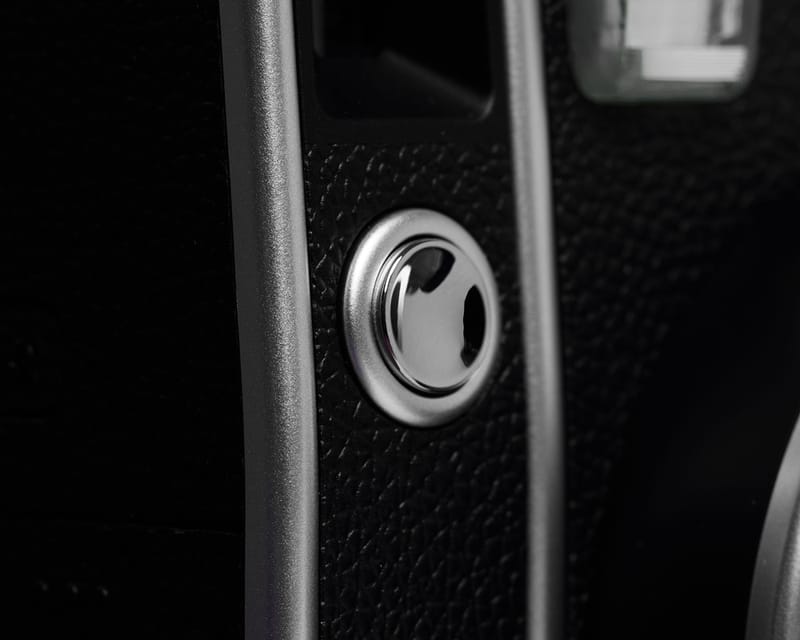 After picking up the new INSTAX MINI 40, users will notice the unique texture created by the embossed treatment on the camera's exterior. Unlike past models in the INSTAX line, the MINI 40 has a pebbled, luxurious surface that is reminiscent of leather details on classic cameras. To complement the embossed textures, silver accents can be found along the camera's edges to sharpen the look. Holistically, "it gives the device a timeless feel that goes perfectly with any outfit," say the designers, "It's a classic design that fits many different people with the many different styles people have."
---
STREAMLINED DESIGN AND FEATURES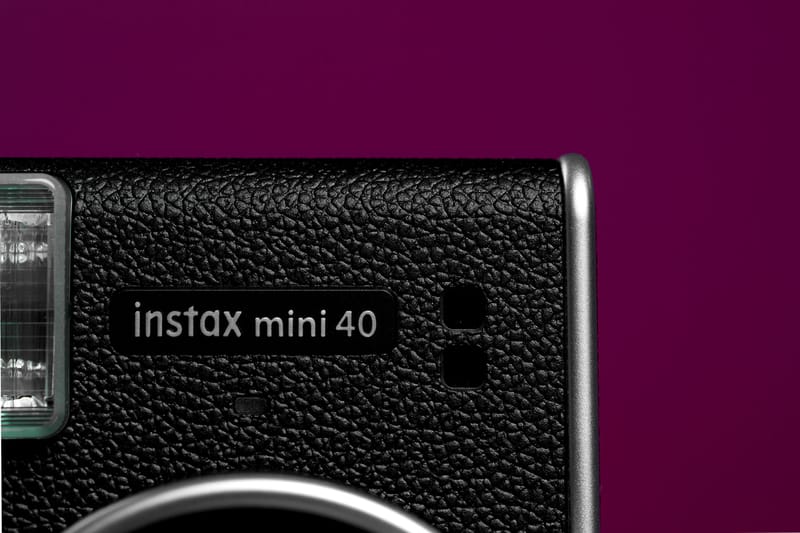 The front of the camera also features a logo plate, which adds style. While most other cameras have a logo painted directly onto its exterior, this logo plate was meant to give the user a more tactile experience when using the new INSTAX MINI 40. It's a small but sophisticated detail that's indicative of the broader design theory, which relies on simplicity. "You don't have to think much when you open your creativity," say the designers. "It's always ready to shoot for you in the right light, to fit any mood." This is also thanks in part to its auto focus functionality, which gives new meaning to the words "camera ready."
---
SELFIE AND MACRO MODES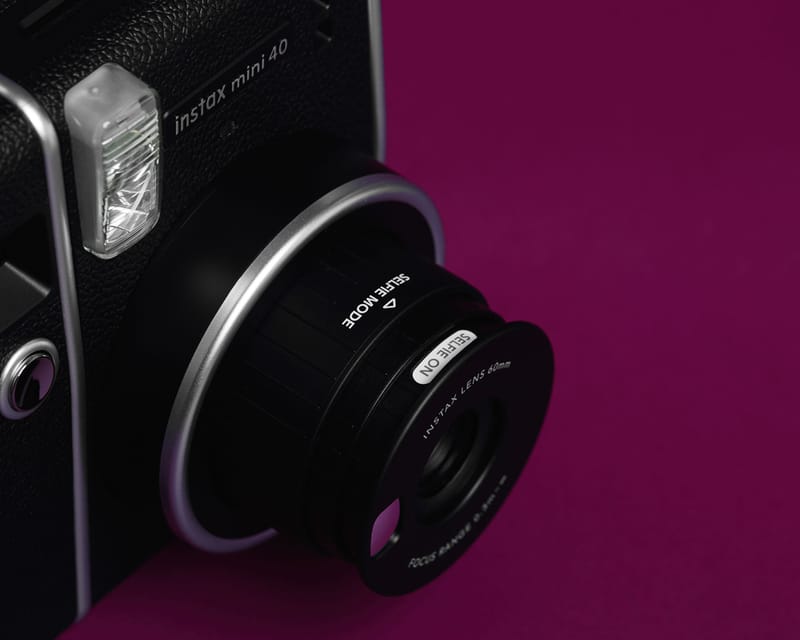 Another notable feature of the new INSTAX MINI 40 is the easy-to-use selfie mode; a must by all the selfie-takers that want to show their style. Activating the setting is as simple as pulling the lens to set it up, double-checking that the correct mode is chosen and then, shooting. The new INSTAX MINI 40's selfie mode can also be used as the macro mode for users who want to photograph close objects; a feature that's best used in a range of 30 to 50 centimeters from the subject.
---
FILM COMPATABILITY
The INSTAX MINI 40 touts versatility as well, since it's compatible with a variety of different films. The camera can accept more than 15 different types from the mini film lineup, which includes the newest version, "CONTACT SHEET." It's an intentional feature that serves to fuel self expression. According to the designers, "It's always about the film. It's the output, stamped with your creative take. And our film options, including the new contact sheet version, are created to enhance what you see through the lens of the camera."
Take a closer look at the INSTAX MINI 40 in the images above and get ready to give your take. The camera is available now for $99.95 USD on the brand's website.
Source: Read Full Article