Police suspected foul play in the death of the 22-year-old skater, whose body was found near her "vehicle engulfed in flames."
The boyfriend of Beauty Couch, a 22-year-old social media star who was found dead in Georgia last week, has been arrested.
Eugene Louis-Jocques, 21, was apprehended and arrested on Friday afternoon in Louisiana, after the U.S. Marshal's Task Force named him as a possible suspect in her murder. According to a press release from the St. Tammany Parish Sheriff's Office, Louis-Jocques was "wanted for charges of murder, arson and aggravated assault in connection with the death of his girlfriend."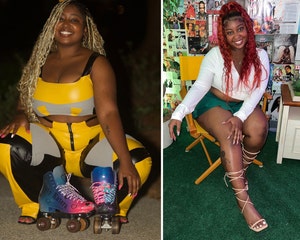 'Foul Play' Suspected In Death of 22-Year-Old Instagram Influencer Found Near 'Vehicle Fully Engulfed In Flames'
"Through their investigation, detectives with the STPSO Proactive Enforcement Unit identified several areas within the Slidell area that Louis-Jocques was possibly frequenting," added the Sheriff's Office. "At approximately 4:40 p.m. Friday, detectives were conducting surveillance in those areas and observed Louis-Jocques driving on Oak Harbor Boulevard near Landmark Drive."
Following a traffic stop, he was taken into custody "without incident" as a fugitive and is awaiting extradition to Georgia.
"Let the message be that we do not take kindly to people who think they can commit a crime elsewhere and try to hide in St. Tammany Parish," said Sheriff Randy Smith. "We were happy to help our counterparts in Georgia by locating this suspect and taking him into custody so he may face justice and Miss Couch's family can begin to receive closure during this difficult time."
Waiting for your permission to load the Instagram Media.
Instagram Media Unavailable
The body of Beauty Couch, an Austell, Georgia dancer who amassed a following online thanks to her roller skating videos, was found last Wednesday after authorities responded to a brush fire. Once on scene, they found a vehicle "fully engulfed in flames."
After looking up the registration on the burned vehicle and going to the address on file for the owner, Austell Police officers were told the owner's adopted daughter, Beauty, "most commonly drove the vehicle" — but she hadn't been seen since the previous morning. Upon returning to the site of the fire, police searched the area again and found Couch's body in the wood line.
"Based on the initial scene investigation, foul play is suspected," the Cobb County Police Department said in a statement to Facebook on Thursday evening. No other details about her death were immediately made available.
According to Alex Hayes of Austell PD, "if the car wasn't set on fire, it could've been years before it was found." He told WSB-TV that they may not have found her body if they didn't return to the area to search for more clues.
"She was a sweet girl, she never bothered nobody," Couch's biological mother also said to the same outlet. "She never bothered nobody. She was a friend to everybody. She loved going skating. She loved going to work. She loved her clothes. She loved wearing her hair so pretty."
"They took a part of my life from me. They took a part of my heart," she added. "I want them to pay for what they did to my baby."
Waiting for your permission to load the Instagram Media.
Instagram Media Unavailable
Couch, who also went by Beauty Katera online, had more than 151,000 followers on Instagram, where she often shared videos of her roller-skating skills. She recently began teaching skating classes earlier this summer.
The comments on Couch's most recent post from six days ago have been flooded with condolences since news of her death.
"Such a beautiful soul gone too soon. I want justice for her, sad that people can hate so much!" read one comment. Many brought up her love of skating, with other comments like, "Roll in peace" and "go give heaven the best show they never seen."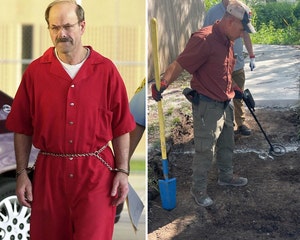 BTK Killer Named as 'Prime Suspect' In Two Murders, Daughter Details First Meeting In 18 Years
Source: Read Full Article