Singers Demi Lovato and Sam Smith have dropped their new song and its accompanying music video. "I'm Ready" was released on April 16, 2020, and its Lovato's third new song this year after "Anyone" and "I Love Me." Here's what she and Smith talked about at their (virtual) premiere.
Demi Lovato and Sam Smith collaborated for the first time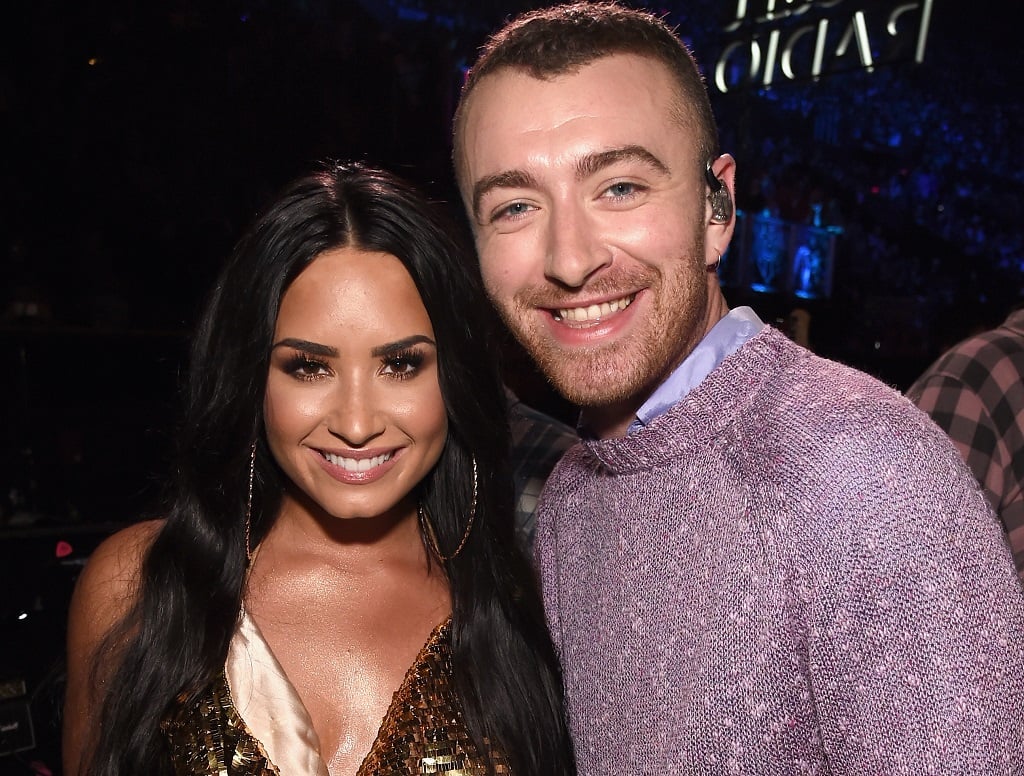 Both Lovato and Smith are known for their beautiful voices. While Lovato's been in the industry since she was just a teenager, Smith (who identifies as non-binary) got their start a bit later, breaking out with their debut studio album In the Lonely Hour in 2014.
Smith was quoted in Lovato's 2020 Harper's Bazaar profile, which was published just before the video premiere. They called the singer "so open," saying, "I am enamored by her strength and willingness to tell her story." The two obviously became quite close.
They had a chat before the video premiere
Due to the current situation with coronavirus (COVID-19), Smith and Lovato couldn't be together to celebrate their new video. "Getting to spend time with you over this last year has been beautiful," said Smith. "It was so cathartic, it was like a therapy session," they added of their time in the studio together.
Lovato agreed. "It was so important that we got to know each other like that," she said. "This was really exciting for me because I've released duets with other people, but I haven't released one with a close friend in a long time…I've been really lucky and excited to call you a close friend."
How they're coping
"Fans keep saying, 'release new music'…I know I'm dying for new music, so if I can put some out there for people, that feels good." Both said they are listening to music themselves, praising JoJo's new single, "Man," which Lovato included on her "I Love Me" playlist.
However, they are also enjoying taking the time away from their chosen profession. "I'm finding moments of loving music and then moments of not wanting to listen to anything," said Smith. "I don't sing as much as people think I would sing," added Lovato. "I've kind of become jaded when it comes to just singing in the house."
What Lovato and Smith revealed about 'I'm Ready'
Ahead of the premiere, they revealed quite a bit about the video. Calling it "the queer Olympics," Smith said it was "a beautiful experience." "The Olympics were canceled," they added, as Lovato chimed in, "It's the only Olympics you need!"
Smith also revealed that Lovato was pulling double duty. "This weekend, where we shot the video, you were shooting [the] 'I Love Me' video." She said it was "three days of nonstop shooting," adding, "music videos are not like normal productions. They last long."
They plan to work together in the future
"This has been amazing but I also want to write [together] again," said Smith, specifically mentioning a ballad. Lovato said she was "inspired" by Smith, saying "this is just the beginning" of their collaborations. Smith agreed, citing a duet on her 2011 hit "Fix a Heart," while she praised their recent track "To Die For."
Smith remarked on how crazy it is for them to work with Lovato, saying, "I've been a fan of yours since I was 14 years old." They later reaffirmed their desire to collaborate again, saying, "This isn't the end, we're going to sing together again and again and again."
Source: Read Full Article