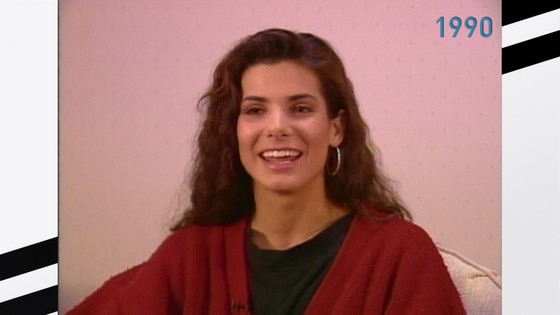 Can you believe it's been 25 years since While You Were Sleeping woke us up to our insane love for Sandra Bullock?
Directed by John Turtletaub and starring the then up-and-coming star and Bill Pullman, the guy that didn't stand a chance against Tom Hanks in Sleepless in Seattle, While You Were Sleeping surprised everyone when it became one of the most successful movies of 1995.
Starring Bullock as Lucy, a lonely fare token collector who is helplessly in love with Peter (Peter Gallagher), a commuter she admires from afar until she saves his life and then ends up telling his family, including his handsome brother Jack (Pullman), that she's his fiancée. Unexpected romance, family bonding and a happy ending ensues.
Sure, it is a storyline that could've easily been creepy and taken a turn for a Lifetime thriller, but thanks to Bullock's undeniable charisma and her charming chemistry with Pullman, While You Were Sleeping is still one of the genre's most beloved offerings 25 years after its release.
However, it could've almost starred two other major rom-com leading ladies and a former James Bond.
Here are 25 secrets you might not know about While You Were Sleeping, including some surprising reveals about the original script from screenwriter Frederic Lebow, who wrote the movie with Daniel G. Sullivan…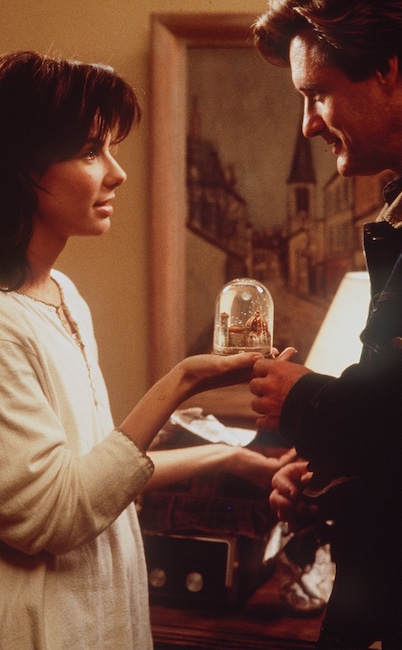 Hollywood Pictures/Kobal/Shutterstock
1. The original working title of the film was Coma Guy, which was a joking reference to its screenwriters, with Lebow telling Buzzfeed UK, "For a year or two, Dan and I were known in LA as the 'Coma Guys.'"
2. Lebow also revealed the film's plot was inspired by a joke he once made about his own love life, explaining, "I remember at the time Dan was married, and I was having trouble getting a date. I said something like, 'I'm such a loser, I couldn't even get a date with a woman in a coma'. Dan started laughing, and we started picking at that idea."
3. The original version had the woman in a coma with the man pretending to be engaged to her.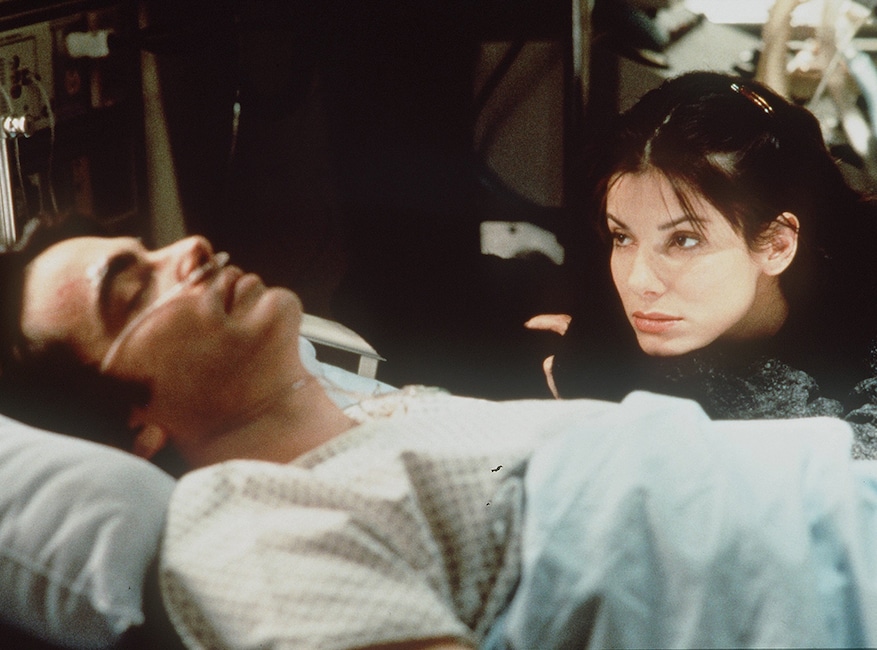 Hollywood Pictures/Kobal/Shutterstock
4. The first choice for Lucy? Meg Ryan
5. "The person who was initially meant to do the movie was Demi Moore," Lebow revealed. "They couldn't agree on a contract, so that fell apart." He also revealed that Julia Roberts passed on the role. "Lots of big actresses passed on it."
6. While Speed had just come out the year prior, WYWS was Sandra Bullock's first romantic comedy and was the film that secured her place as one of Hollywood's top actresses.
According to Lebow, Bullock reached out to the studio about starring in the film after reading the script on the set of Speed, with Lebow claiming, "Sandra contacted the studio and said it was just the kind of thing she wanted to do, that she could relate to so much of it, especially the loneliness, the importance of family."
Hollywood Pictures/Kobal/Shutterstock
8. Bill Pullman went from the the nice-guy-who-finishes-second to the leading man in WYWS when he took on the role of Jack. But two other major superstars were considered first.
"I know at the time Patrick Swayze was considered for Bill's part. I think we had Dennis Quaid in mind when writing that part," Lebow revealed. "But Bill was one of everyone's first choices. In retrospect, no one could have played it better than him."
9. And when writing the role of comatose dreamboat Peter, the screenwriting duo had 007 in mind: Pierce Brosnan.
Article continues below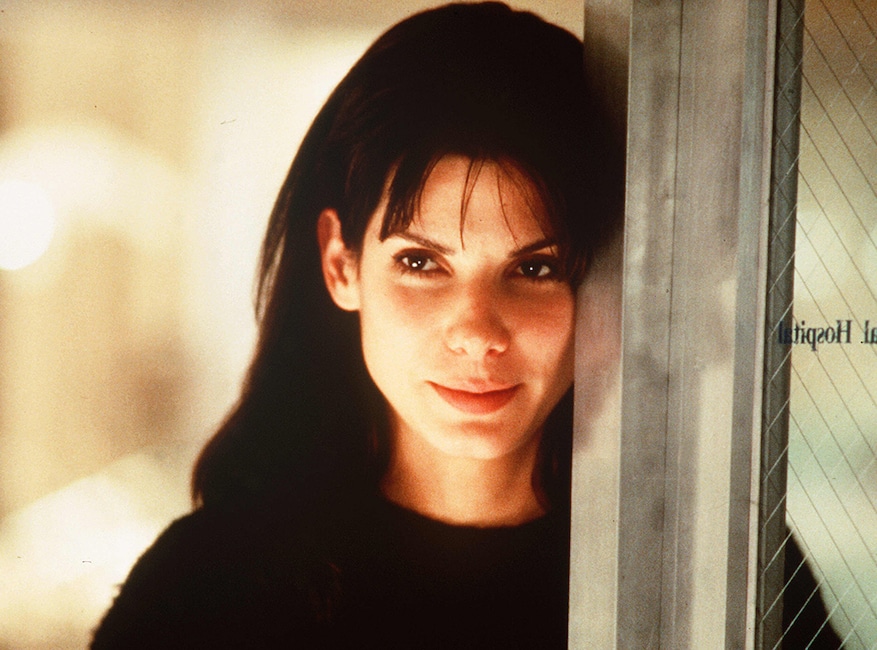 Mike Weinstein/Hollywood/Kobal/Shutterstock
11. Peter Gallagher ended up landing the role of Peter and had a trick for acting like he was in a coma: he would actually fall asleep.
If I was going to be in a coma, I was gonna be out; if that was the only thing I had to do, I was gonna try and do it," he told Vulture. "I was concerned about staying out too late the night before, because maybe I'd be so tired I wouldn't be able to fall asleep at work. You figure, hey, I didn't come all this way to pretend."
12. A low-key Christmas movie, WYWS was not originally intended to be one. "We didn't set it at Christmas while writing – it evolved into that," Lebow revealed to Buzzfeed UK. "The studios wanted it set during the holidays as it would be easier to sell."
13. The scene where the paperboy falls off of his bike? It wasn't in the original script and resulted in a broken wrist for the young actor.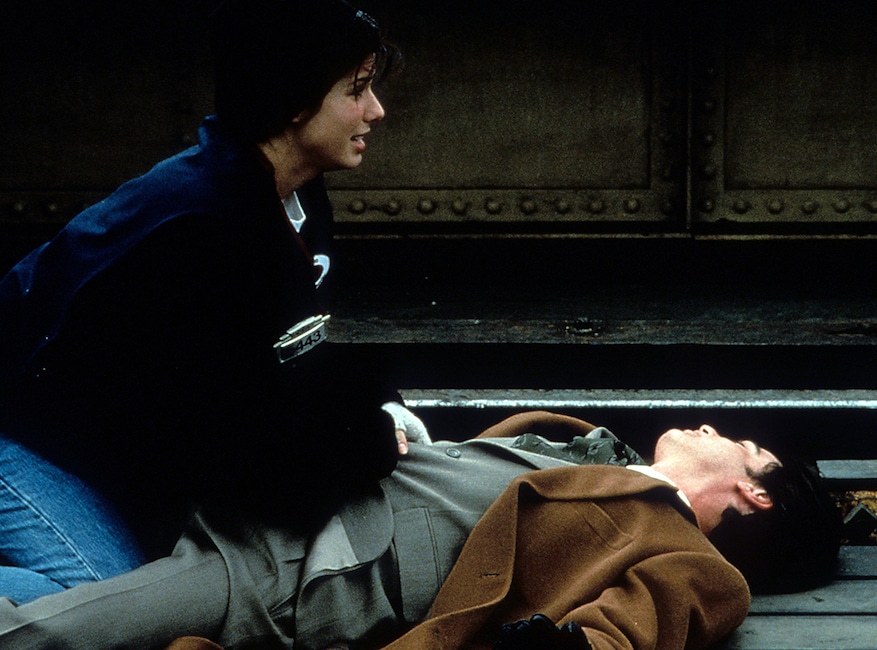 Buena Vista/Getty Images
14. While filming the accident scene on the train tracks, Bullock accidentally dropped Gallagher's head on a spike. "I think, 'Oh, now I gotta stay relaxed while my head hits the railroad spike,'" The O.C. star told Vulture. "She looked up, like, "Oh my God, what's going on?" And boom. She didn't really hurt me. Just bruised a little bit. At least the train didn't hit us."
15. According to Gallagher, a lot of changes were made from the original script in regards to his character, explaining, "I can't remember exactly how it changed, but it wasn't grounded as well. It was unnecessarily arch."
16. Within three years of WYWS' release, both Bullock and Pullman would go on to play a parent to Mae Whitman. Bullock played her mother in 1998's Hope Floats, while Pullman was her dad in the 1996 blockbuster Independence Day.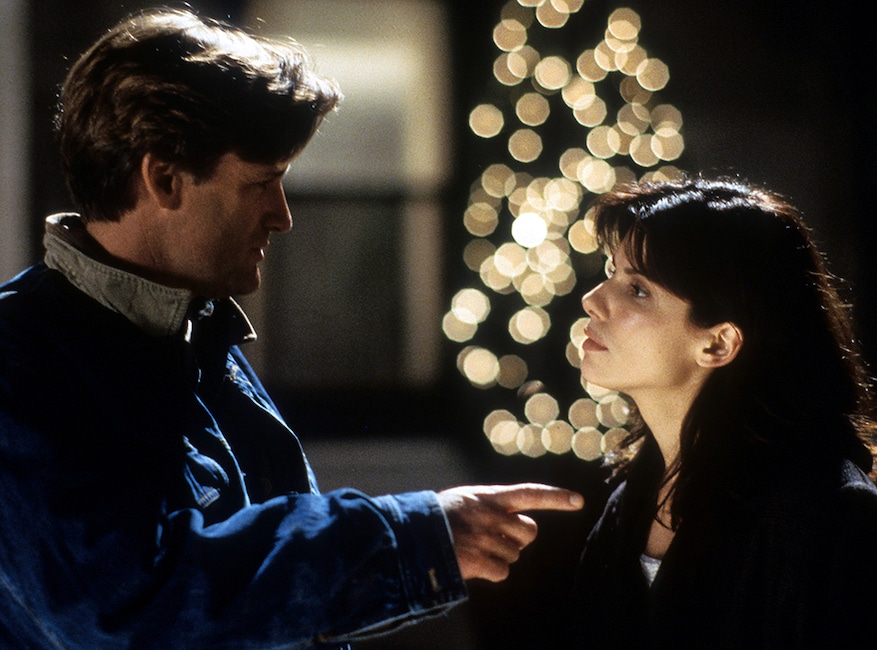 Buena Vista/Getty Images
17. Fans can actually visit the Callahan house, which is located in La Grange, Illinois, and was on the market in 2018.
18. Gallagher ad-libbed, "Do I like Jell-O?" as well as the alphabet part after Peter wakes up, "Because I was thinking, OK, if I really have amnesia, and I believe it, how the hell do I know anything?" the actor told Vulture.
19. Some quick celeb-related cameos: John Travolta's sister Margaret plays a nurse at the hospital while Dick Cusack, John Cusack and Joan Cusack's father, played Peter's doctor.
Article continues below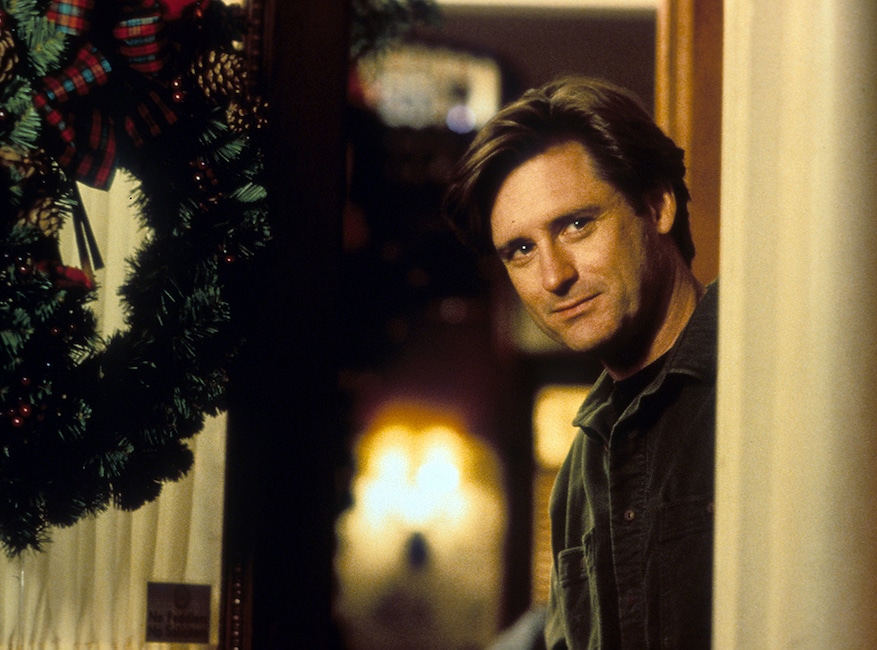 Buena Vista/Getty Images
20. While happy to no longer be the "third" in a love triangle, Pullman admitted to the Los Angeles Times that he had a "huge hot flash" during the first table read with the cast because Jack was "an underwritten role," calling the character "all whiny and unhappy."
He added, "It was a scary journey. I didn't know how well they'd receive my forcefulness." But they did, with Turtletaub saying, "Bill brought a lot to the script from what was already there, and we saw he could clearly bring a lot more that wasn't there."
21. Did Lucy's Italian neighbor Joe. Jr. seem a little more New York than Chicago? There's a reason for that, as Lebow revealed, the movie "was initially based in Brooklyn, but Disney and the director wanted to do it in Chicago."
22. While You Were Sleeping turned out to be the only screenplay Sullivan and Lebow would sell and they would never write another movie together.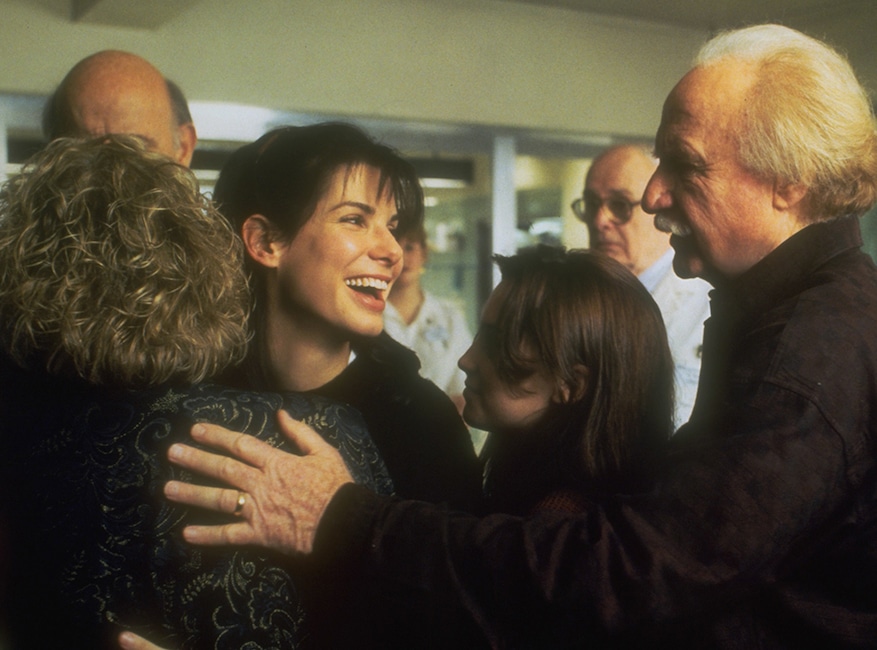 Mike Weinstein/Hollywood/Kobal/Shutterstock
23. While You Were Sleeping earned Bullock her first Golden Globe nomination.
24. Made for just $18 million, the sleeper hit ended up grossing over $182 million, knocking Bad Boys out of the No. 1 spot, and it still remains one of Bullock's highest grossing movies.
25. Lebow revealed they were approached about a possible sequel, telling Buzzfeed UK, "At the time, they immediately said we had to come up with a follow-up. We said there is nowhere to go. One of the studio people said that if we came up with a good angle for a sequel he'd buy us both a car! We could have written a stupid sequel, but we didn't think it merited one. It got dropped after that. Maybe other writers could have done it, but they didn't pursue it."
Source: Read Full Article