Love & Hip Hop has given some of music's biggest artists – like Cardi B and K. Michelle – the platform to showcase their talent. But after a few years on the show, many artists leave to separate themselves from the drama that the show is infused with. One person who exited the franchise for the same reason is hip hop manager, Deb Antney – who is also the mother of rapper Waka Flocka.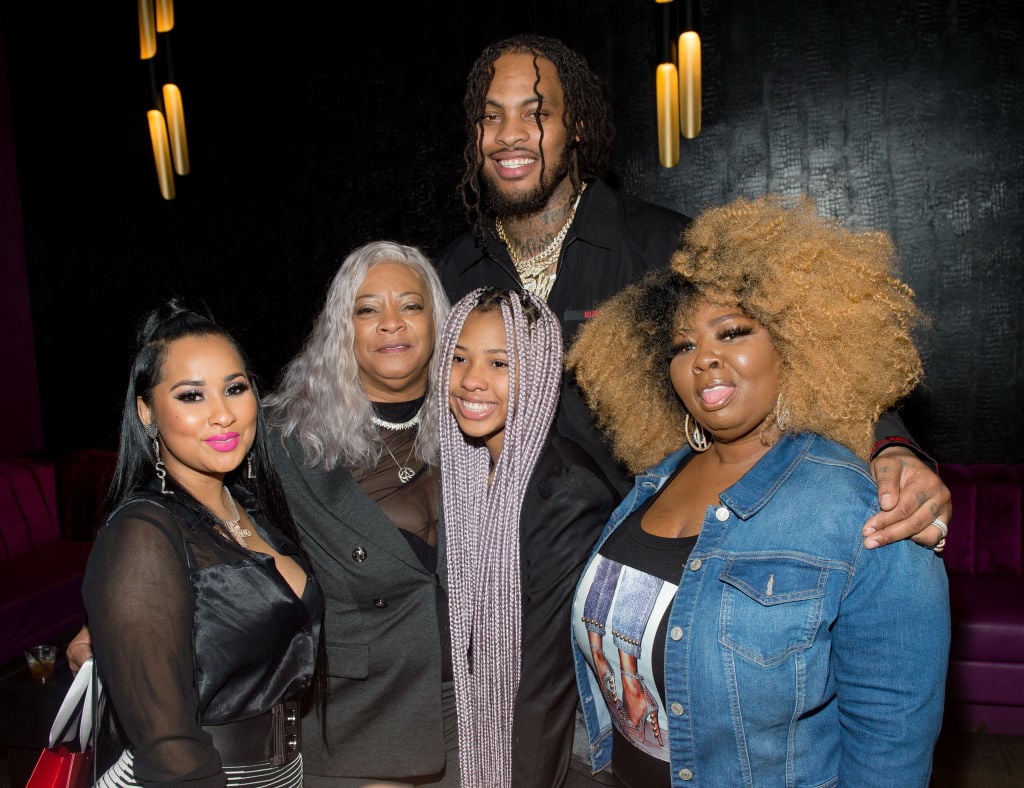 After several seasons on the show, Antney grew tired of the fights and arguments she witnessed on the show and decided it was no longer a positive environment for her. She revealed in a recent interview that she does not believe the series portrays black men and women in a good light.
But Antney remains an advocate of hip hop and is committed to supporting talented artists. She's responsible for helping to launch the careers of Nicki Minaj, Gucci Mane, and French Montana.
Deb Antney was intricate in the careers of Nicki Minaj, Gucci Mane, and French Montana
Antney is a social worker turned talent manager known for helping launch the careers of major hip hop artists, including Nicki Minaj. In addition to managing her son Waka Flocka, she also broke in several other artists such as Gucci Mane and French Montana. 
Antney is the founder and CEO of Mizay Entertainment management company. She most notably worked with Minaj on her 2009 mixtape, Beam Me Up Scotty, which caught the attention of major labels and was the start of Minaj's mainstream career.
Antney gloated on Minaj being the hardest working rapper in the business during an interview with Vice in 2014. "There wasn't no partying, there wasn't no drugs, there wasn't no guys, there wasn't none of that," she said. "There wasn't no mess. She wasn't on a bunch of meds, And she wasn't into drama… She worked."
With Minaj's work ethic, Antney admitted that no other female artists she's worked with since Minaj has compared.
Along with Minaj, Antney worked with Gucci Mane. The two entered into a management contract in 2006 but things soured after Mane accused Antney of stealing money from him and allowing Flocka to release music he says he made without his knowledge or consent. Mane sued both Antney and Flocka. Mane later wrote about them in his book, which Antney spoke out against. The three have never made amends. 
Another business relationship between Antney and an artist went array. She sued French Montana and was awarded a $2 million judgment in 2018 after he allegedly went behind her back to secure business deals without giving her a percentage as laid out in their contract. 
Deb Antney appeared on 'Love & Hip Hop' Atlanta and New York series but left because of the drama
Antney began appearing on Love & Hip Hop and split her time between the Atlanta and New York franchise. Much of her storyline centered around her meditating between her co-stars' arguments while trying to push positivity and unity. She also considered managing a few of her castmates careers and was filmed dishing out career advice. 
On a personal note, Antney and the Flocka's showcased their close family ties. She raised awareness of suicide after one of her sons took his own life. Antney was also filmed helping Flocka and Tammy through their relationship issues. When Tammy and Flocka separated, Antney became extremely emotional and pushed for the two of them to reconcile.
After six seasons of starring as both a full-time cast member and a friend to the show, Antney bid farewell to the series for good, claiming in a recent interview with the Atlanta Journal-Constitution, "It's very disgraceful for women. It makes our men look horrible. I'm just not for it. I'm not for the drama like that." 
After leaving Love & Hip Hop: Atlanta, Antney joined the cast of WeTV's Growing Up Hip Hop: Atlanta where she showed off her managerial skills, something Love & Hip Hop: Atlanta showed very little of. She later decided to participate in Flocka and Tammy's What The Flocka after a little push from her family.
Antney believes the WeTV series a better representation of her family. The series has great viewership and ratings, proving that it's a hit with fans.
Source: Read Full Article