Harvey Elliott is used to being the youngest person in the room. The London-born footballer was just 15 when he made his debut for Fulham and, in May 2019, he became the youngest player ever to play in the Premier League. A few months later, he joined Liverpool, his boyhood club, before — inevitably — breaking records there, making his debut as a 16-year-old and becoming the youngest player to start a match for the club. It's been a whirlwind two years for Elliott and now, on loan at Blackburn, he's showing why he's sent records tumbling.
"Everyone wants to break records, it's a high point in your career," he says, looking back on becoming the youngest ever in the Premier League. "But I think it's important not to hold onto it too much. I'm thankful to have held the record, but it's all in the past now. It's about focusing on next, on what's going to take me further in my career. I still need to keep pushing towards my end goal, which is making sure I'm in the Liverpool team every week."
Being a regular in the Liverpool team has been a dream of Elliott's since he was a child. Despite growing up at the other end of the country, Elliott had a love for the club instilled in him by his dad. "My dad's been a lifelong Liverpool fan, and he brought me up to be one as well," he says. "My lunchbox, all my water bottles, were always Liverpool-themed. I was brought up a Liverpool fan and I always will be, it makes you more inspired and motivated to go that extra mile."
"I'd gone from watching them on the TV to actually playing for them. I found it emotional."
The opportunity to sign for Liverpool came when Elliott was 16. At the time, he had been playing for Fulham and was attracting interest from major clubs across Europe, including Paris Saint-Germain and Real Madrid. "When we realized Liverpool were interested, there was only one club I wanted to sign for. I didn't believe my dad when he told me," he remembers of hearing the news during a family holiday. "It was only when he was looking at return flights so that we could come for a meeting that I knew it was serious. I didn't think it was real until I was outside the Melwood gates and they started opening. It was an amazing feeling."
Two months after signing for Liverpool, Elliott made his debut for the club in a cup game against MK Dons. The game saw Elliott take one step closer to his ambition since he'd first kicked a ball. "It's every boy's dream," he says, looking back. "Every boy grows up dreaming of playing for the team they support and I'm one of the special kids that is able to do that."
His first game for the club brought this home to him. "It caught me by surprise," he remembers of his first game. "I remember halfway through the game, suddenly hearing the fans singing and then I realized. I'd gone from watching them on the TV to actually playing for them. I found it emotional, especially having my family in the crowd. It made me want to go harder for the fans, to make them proud and show that I'm committed to Liverpool."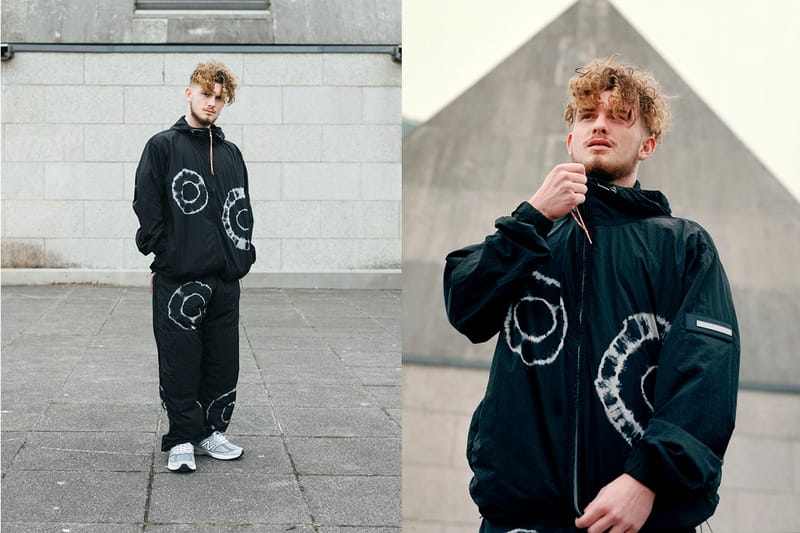 Tracksuit: Aries, from Matchesfashion.com, Shoes: New Balance
While the reception from the fans shocked Elliott on his debut, so did meeting the player's he had looked up to. "I did go in feeling a bit nervous," he says. "It's the team I support, I'd been looking up to players like Salah, van Dijk, Henderson. It was a shock when I saw them, you don't realise how big they are in real life. But sitting next to them, playing next to them is a dream come true. As soon as the first training session started, they took me under their wing and looked after me."
In his first season at Liverpool, Elliott was part of the squad that won both the UEFA Super Cup and World Club Cup, as well as winning the club's first Premier League title for 30 years. It wasn't a bad start to life at his boyhood club. To build on this experience, Elliott then dropped down a division to join Blackburn on loan, something he hopes will prepare him for his return to Liverpool. 
His time at Blackburn is the first extended run of top level games that Elliott has played. "At the start, it was difficult, going into the first couple of games I thought it was going to be a long season," he remembers, particularly pointing to the physical demands of playing twice a week. "But as the games go on, your body adapts to it." As well as learning about the importance of recovery, Elliott wants to take other lessons from his time on loan. "Knowing what to do in different games. Every game is different, and you don't know what you're up against, so it's about adapting quickly, using your brain, trying new things. You learn so much, even just in training. It's a lot to take on board."
"It's every boy's dream. Every boy grows up dreaming of playing for the team they support and I'm one of the special kids that is able to do that."
All of this experience and all of these lessons are building up to one thing for Elliott: the dream he's held since he was a kid with a Liverpool lunchbox. "It's all about getting into the Liverpool first team," he says. "It takes time, it's not going to happen straight away, but this loan has done me really well. It's got me used to professional football, it's got me used to playing against different opponents, it's taught me how to cope. There are different scenarios in which I could get my chance at Liverpool, and it's about taking my chance as soon as I get it."
The next stage of Elliott's development comes alongside his new deal with New Balance, meaning he's the latest exciting player to join the brand. As well as Elliott, New Balance has a long-standing relationship with his Liverpool teammate Sadio Mané. Bukayo Sako, another rising English star, also recently signed with the brand. Both players have special relevance to Elliott. "Saka is performing week in, week out at Arsenal," he says. "He's a young player like me, but he is where I hope to get to. I look up to him in a way, and base my goal around him."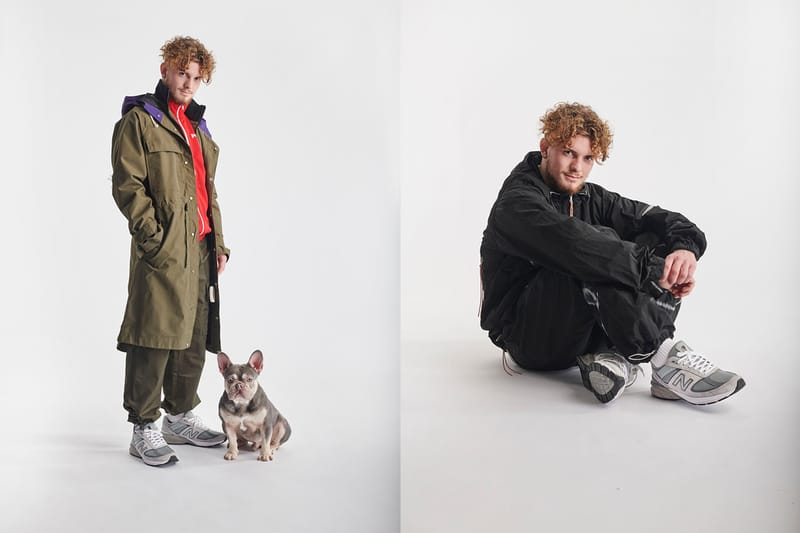 Elliott's connection to Mané is different: the two know each other well from Liverpool. "He always pushed me, even when I was new," Elliott remembers. "I was a bit shy going into it, but he would always put his arm around me, look after and make sure I was alright. He's a massive player, and a massive ambassador for New Balance. I want to follow in his footsteps."
With a full season of regular football under his belt at Blackburn, Elliott is keen to push on and make his mark at Liverpool. Based on the records he's already broken and the achievements already under his belt, it's only a matter of time before Elliott is spending more time playing for his boyhood club. Despite only turning 18 in recent weeks, Elliott doesn't see his age as a block on his ambition. He's been learning from some of the best players, and now he's ready to make the step up. As he puts it, "If you're wise enough, then you're old enough."
Source: Read Full Article