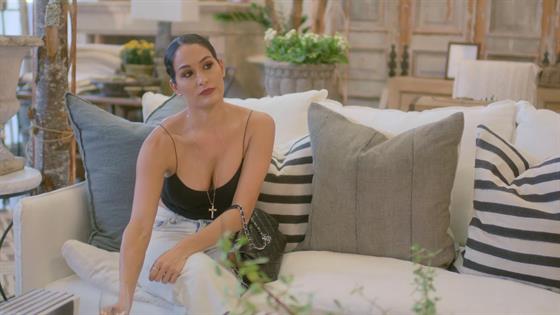 A family photo shoot from hell.
On tonight's all-new Total Bellas, the Bella Twins and their family found themselves fighting in the middle of a desert during a thunder storm. So, how did the Total Bellas family end up in this situation?
The drama all started when mom Kathy Colace demanded a professional family photo for her birthday. The catch? Nikki Bella's boyfriend Artem Chigvintsev couldn't be in the picture.
"I question sometimes if Nicole's really taken her relationship seriously. That's the reason I'm more cautious with Artem," Kathy explained in a confessional. "This is my birthday present. My family together in a family photo."
While Kathy eventually caved and said Artem could be in the photo, she wanted a series of pictures without him first. Rather than just tell the former Dancing With the Stars pro of her decision, she decided to keep it a secret and planned two separate photo shoots.
Meanwhile, as Kathy schemed, JJ Garcia and his wife Lauren made accusations that Nikki favored Brie Bella's daughter, Birdie Joe Danielson, over their girls. Understandably, all this family tension only made Nikki pull away from her family.
Thus, by the time picture day came about, an epic fight was brewing amongst Kathy's kids. Of course, it didn't help that the family had a 10-minute walk into the desert as a thunder storm approached.
After arriving late to the photo shoot, JJ kept making little digs at Nikki.
"This is what happens when Nicole finally shows up, God gets mad," the twins' brother remarked as rain droplets began to fall.
JJ didn't stop there as he also quipped that Nikki would only want to stand next to Birdie in the picture.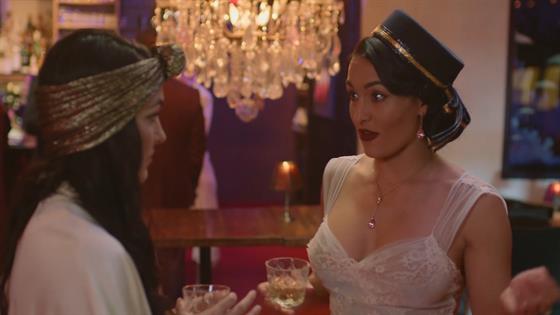 "Am I in the right family photo right now? Because I feel like I'm about to go meet Artem and just kick myself out, because this is like unreal," Nikki stated to the Total Bellas camera.
As the family attempted to get a good shot, Brie noticed that her brother was on the verge of snapping at Nikki.
"My brother just doesn't know how to control himself, I guess none of us do," she added later on.
Since the rain was coming down harder and harder, Lauren ruled it was time to take the kids to the car. With the kids out of the way, JJ and Nikki were able to get into their beef.
"JJ what is your deal with all the Birdie comments, the being late, the not showing up? Like, honestly," Nikki snapped after her brother's final passive aggressive remark. "You're always giving me s–t."
Unsurprisingly, JJ doubled down on his stance and informed his sister that he was speaking the truth. Even though Kathy tried to squash the drama, the Total Bellas siblings continued to bicker.
"Brie, am I constantly being judged by him?" Nikki sounded off. "You ruin it for me! Yes, you do."
"So, you're going to be very upset when Vivienne doesn't really know who you are," JJ retorted.
In response, Nikki accused her brother of feeding his kids "that bulls–t."
"Let me tell you something, when she says everyone's names, she says everyone's names besides Coco's," an angry JJ added. "Yeah, it is your fault, 'cause when you're in town you don't come see her. You don't get that."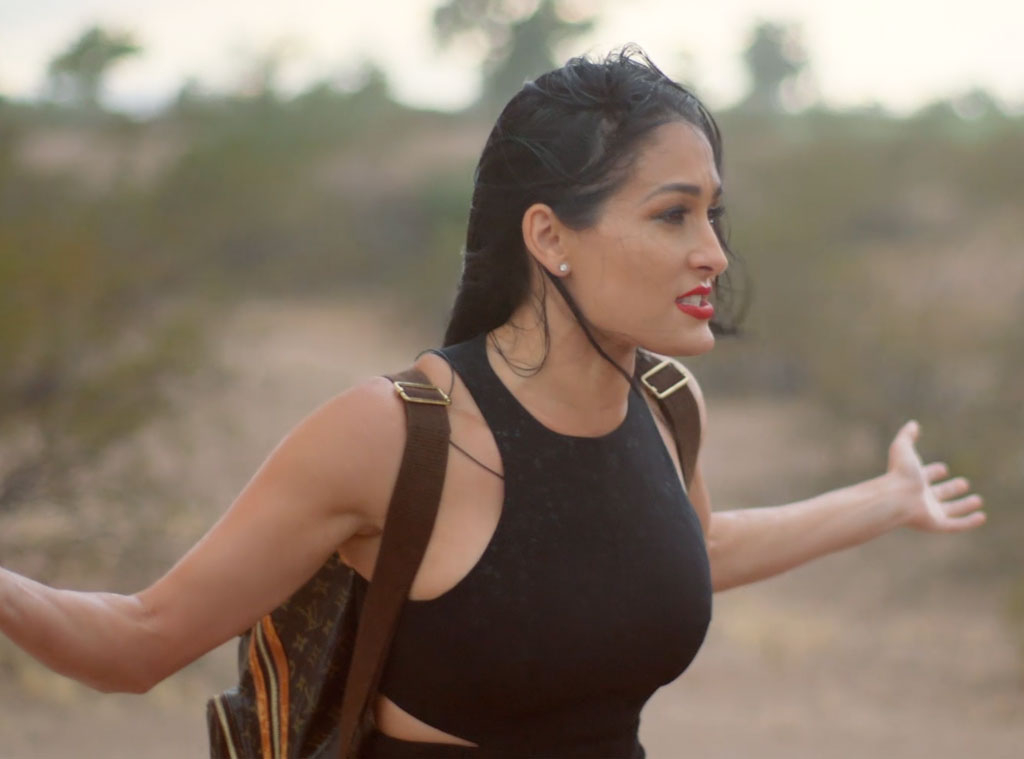 E!
Even though JJ said he wasn't trying to change Nikki, he warned her that she might be "sad" in the future. In their respective confessionals, both JJ and Nikki maintained they were right during the fight.
For a brief moment, the bickering stopped as Artem arrived at the photo shoot. Unfortunately, in retaliation against Nikki, JJ informed Artem that Kathy didn't want him in the family photo.
"I don't believe in karma, but I have to say these photos are a disaster," Kathy reflected. "I guess this is what I get for trying to keep Artem out of the photo."
Thanks to some meddling by Brie, Nikki and JJ were able to have a candid, calm chat about their issues while at the Children's Museum of Phoenix. After Nikki highlighted that the recent criticisms made her feel judged, JJ relayed that he just wants her around more.
"I'll make more of an effort, especially when I'm here," Nikki promised.
"Alright, we'll be more understanding," JJ acknowledged.
And with that, the siblings hugged and made up.
Who do you think was in the right? Be sure to let us know!
Watch a brand new episode of Total Bellas Thursday at 9 p.m., only on E!
Source: Read Full Article