Prince William adopted one of his mother Princess Diana's mannerisms and it gave some people the wrong idea about him. While he appeared to look shy, the way he often glanced to the side was a way for him to avoid the attention of cameras. The mannerism was explained in a 2011 book by royal expert Robert Jobson.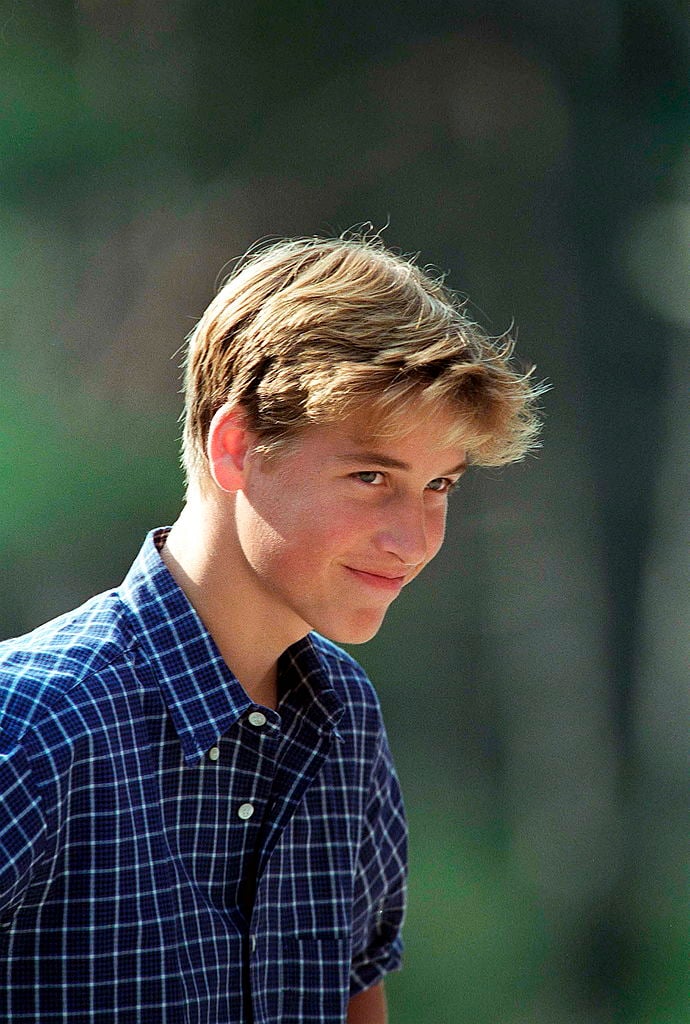 William adopted the 'Shy Di' mannerism
Diana notoriously had an air of shyness — so much so, she was dubbed "Shy Di." Prince William appeared to behave in the same manner when he was younger, looking down and not directly toward the cameras. He wasn't shy, however, despite the way he tried to avoid the spotlight.
Jobson wrote about the bashful look in the 2006 book William And Kate: The Love Story: A Celebration Of The Wedding Of The Century. "The shyness that many commentators and royal observers detected in him was, according to some of William's school friends, a winning trait when it came to attracting girls," he wrote.
The author added, "In many ways, 'William the bashful' was aperson he invented; a very effective cover for a boy who was growing in confidencedaily."
Prince William explained why he put his head down
While the appearance of having his head down might haveseemed like he was more hesitant about the attention, he had a good reason forthe mannerism.
"He later insisted he was never really shy at all, but just did not like being photographed and felt that if he kept his head down people would not recognize him," Jobson explained.
In a 2002 interview, Jobson shared how Prince William explained, "But, it's very funny. I was called shy because I put my head down so much when I was in public. It was never because I was shy."
He added, "It was a really naive thing that I hadn't pickedup on. I know it's silly and that everyone will laugh at it. But I thoughtthat, when I was in public, if I kept my head down, then I wouldn't bephotographed so much."
His tactic, of course, didn't really work as he expected, however. "Therefore, I thought, people wouldn't know what I looked like so I could go about doing my own thing — which, of course, frankly was never going to work," Prince William revealed.
He added, "It was so that people wouldn't recognize me and Icould still go out with friends and things like that. So they just saw the topof my head. But usually I was photographed with my eyes looking up through abig blond fringe."
Prince William didn't like the attention
For the royal family, there is really no escaping the spotlight, despite Prince William's best attempts at shying away from the cameras. While he shared that "being the center of attention" didn't appeal to him, he admitted that it wasn't a very realistic endeavor.
"It was very silly. I wouldn't say I prefer to be unnoticedbecause that's never going to happen," he explained. "But I'm someone whodoesn't particularly like being the center of attention."
Jobson noted, "Unfortunately for William, being center of attention goes with the territory."
Source: Read Full Article