Eva Marcille from The Real Housewives of Atlanta went into the reunion feuding with Nene Leakes. The former model had a quiet season and not much of the drama revolved around her. She took her opportunity to shine and have a storyline. Throughout season 12, Marcille was notably absent from major cast trips due to her pregnancy. A comment from Leakes sparked Marcille to started a feud with the "tastiest peach."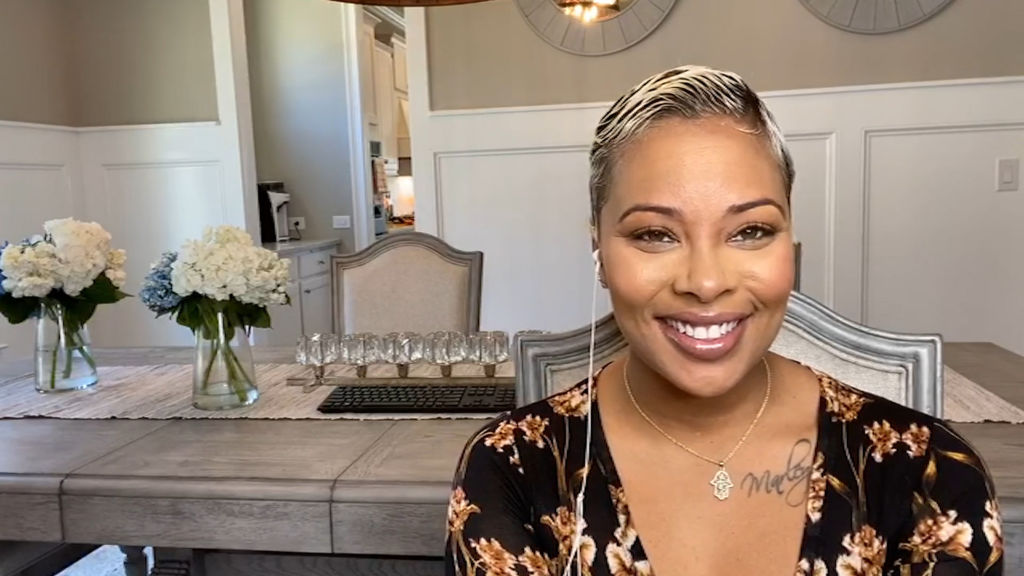 Nene Leakes wants Eva Marcille gone
Leakes had been in good terms with Marcille and there was no drama between them during season 12. However, when the Fashion Police alum was asked about the current cast, Leakes had a very interesting take.
"We have a great cast right now except for one person, I think," Leakes told Entertainment Tonight. "I think only one person on this cast doesn't seem to have carried any weight this season. And I think that's very obvious who that person is, and I don't think they actually sit in the cast that well."
The former Glee actress named Marcille as the co-star that she didn't think brought much to the show.
"I don't feel like Eva brings that much to the cast," Leakes added. "I'm just being honest. It's really like, when you look at a show like, everybody — like the whole cast — is away, and you don't miss the person at all, it's sort of like, we didn't even know you were here, you know? And all season, doing a lot of scenes from FaceTime, that's been the last couple of seasons … So, If I had to change, I would change her."
Nene Leakes slams Eva Marcille's tactics
Leakes was not done talking about Marcille and recently said that she only fired up her attacks to survive another season.
"I felt like Eva was, you know, scratching to survive," Leakes told ET. "It was like they told her in [a] meeting, like, I can see them now, sitting in the meeting with her and telling her, 'You've got to step it up, Eva! You need to step it up! I mean, you're on thin ice over here!' And I think she went in, like, 'OK, I'm gonna step it up! Every time somebody says something, I'm gonna jump in!' So, she jumped in every single time."
Is Eva Marcille leaving?
Marcille has expressed that she is not ready to leave RHOA. The America's Next Top Model winner is not ready to give away her peach and ready to return for another season. However, the network has not made any confirmation as to who will return just yet.
"Bravo has not sent me, 'Oh, we do not want you papers,' Marcille told Hollywood Life. "There have definitely been no 'no thank you' talks. I think it's good for the show to think about how you would want to position the cast and who you would want to integrate with and how you would want to mix it up, but honey, I just came. She's going nowhere."
RELATED: Andy Cohen Breaks Silence After Nene Leakes Ran off the 'RHOA' Reunion
Source: Read Full Article