On April 18, Taylor Swift performed 'Soon You'll Get Better' for the first time. The singer-songwriter performed the emotional song for Global Citizen's virtual concert, One World: Together At Home.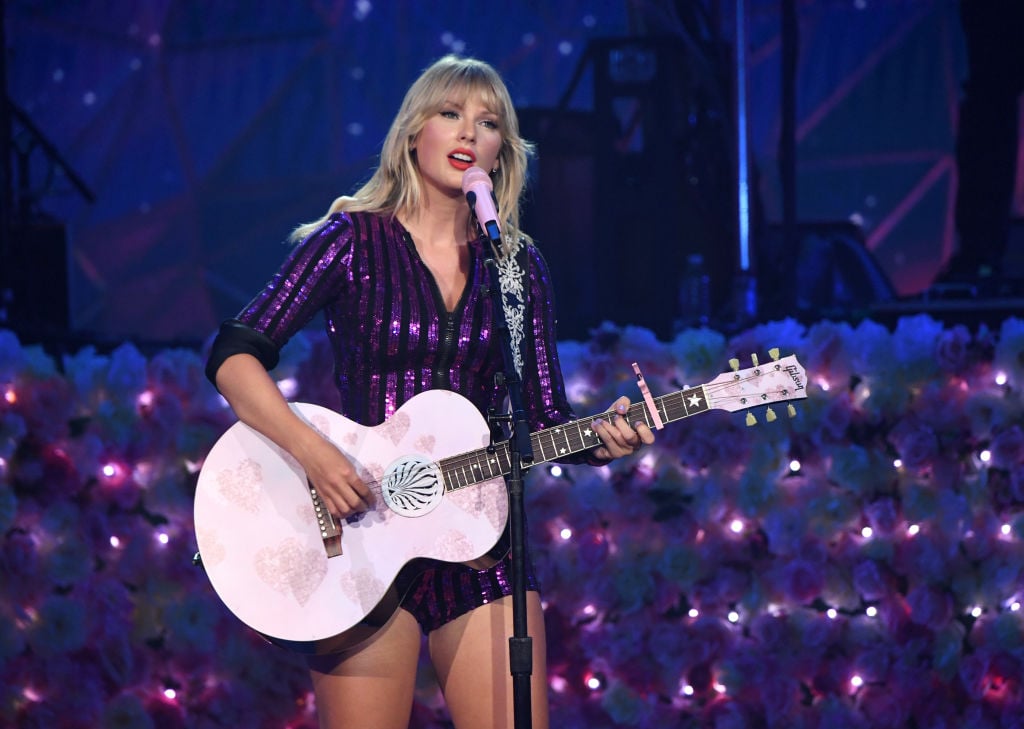 Taylor Swift originally said she would not perform 'Soon You'll Get Better'
Fans never thought they would see "Soon You'll Get Better" performed live. The song is extremely personal, and Swift wrote it about her mother's battle with cancer. "Soon You'll Get Better" was included on Swift's album Lover, and the track on the album features the Dixie Chicks.
The song is easily the saddest song on Lover, and quite possibly one of the saddest Swift has ever written.
"I know delusion when I see it in the mirror / You like the nicer nurses, you make the best of a bad deal / I just pretend it isn't real / I'll paint the kitchen neon, I'll brighten up the sky / I know I'll never get it, there's not a day that I won't try," Swift sings.
Because of how personal "Soon You'll Get Better" is, Swift said during a SiriusXM Town Hall that performing the song would be too difficult.
"That's a song I don't know if I'll ever play it live. It's just really difficult for me. It was hard to write. It's hard to sing. It's hard to listen to for me. But sometimes, music is like that. Sometimes it's not just about stuff that was pleasant to feel," Swift said.
Taylor Swift performed 'Soon You'll Get Better'
Global Citizen put on One World: Together At Home with the World Health Organization and the United Nations. One World: Together At Home consisted of two different parts, a digital special and a broadcast.
The broadcast began at 8 p.m. EST and was hosted by Jimmy Fallon, Jimmy Kimmel, and Stephen Colbert. Lady Gaga curated the celebrity appearances for One World: Together At Home, and Swift was one of the selected performers.
Swift chose to sing "Soon You'll Get Better" as a way to comfort the world amidst the coronavirus (COVID-19) outbreak. At times, the singer-songwriter appeared choked up, but she still finished the song to completion. During the concert special, Lady Gaga praised Swift for her song selection and performance.
"This is so beautiful, Taylor," Lady Gaga said on Instagram Live. "Thank you for sharing this vulnerable moment with us. You're really, really even so much braver in this moment."
Swifties appreciate the singer-songwriter performing the song
Because fans know how much the song means to Swift, they know how difficult it was for Swift to perform "Soon You'll Get Better." Swifties expressed their appreciation for Swift on social media.
"TAYLOR IS PERFORMING SOON YOU'LL GET BETTER, WHY AM I EMOTIONAL #TogetherAtHome," tweeted a fan.
"TAYLOR SWIFT JUST PERFORMED 'SOON YOU'LL GET BETTER' FOR THE FIRST TIME IN THE MIDDLE OF THE COVID-19 OUTBREAK. WE STAN!!! #TogetherAtHome," wrote a Twitter user.
"taylor swift singing soon you'll get better even though she can't even listen to the song is so powerful #TogetherAtHome #OneWorldTogetherAtHome," one fan tweeted.
Source: Read Full Article