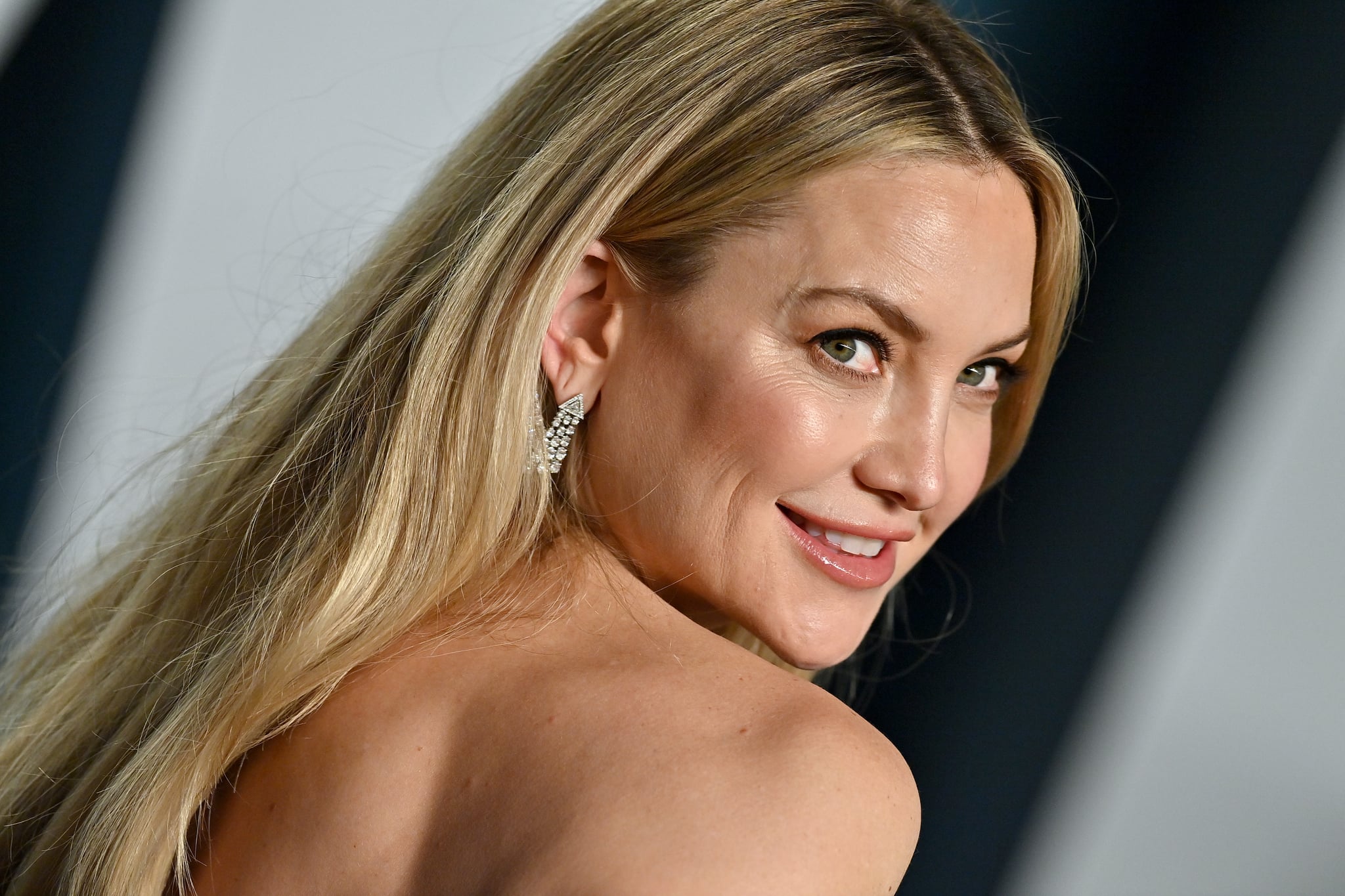 Image Source: Getty / Axelle/Bauer-Griffin
Certified rom-com queen, entrepreneur, one of the "most beautiful" people Britney Spears has ever seen — there are few accolades that have managed to evade Kate Hudson. Even so, the multifaceted star is still managing to surprise us: she teased that a new music album might be in the works.
On April 25, Hudson posted a photo of herself mid-rehearsal, singing onstage alongside a guitarist and a cameraman. As expected, she looked effortlessly cool in slouchy gray sweats with a tie-dye detail and matching Converse platform sneakers. Her candid hair flip made the snapshot look like something out of a commercial. "Finally realized it's time to say f#%! it and saaaannngg!!!!!" Hudson captioned the picture, along with hashtags "#albumincoming" and "#myikigai" — a Japanese term for something that gives life meaning or purpose.
https://www.instagram.com/p/CcynvbsP50I/
The news was met with excitement from followers and celebrities alike, many of whom were quick to voice their support. "YESSSSSSSSSSSSSS FCKING about time woman!" fashion designer Rachel Zoe commented on the post. English model and actress Poppy Delevingne agreed: "F*ck this is exciting."
Real fans won't be surprised by the news of Hudson's musical talent. From her "Tiny Dancer" singalong in "Almost Famous" to her unforgettable "You're So Vain" duet in "How to Lose a Guy in 10 Days," Hudson has never been afraid to belt it out.
Lately, she's been even more public about her abilities, singing her heart out in Sia's 2021 film "Music" and performing a doo-wop cover of Ariana Grande's "7 Rings" for NBC's "That's My Jam" in January. While the exact details of Hudson's album have yet to be released, it looks like our wish for new music is coming true.
Source: Read Full Article