ARMYs share their appreciation for RM, Jin, Suga, J-Hope, Jimin, V, and Jungkook with birthday celebrations. When BTS appeared at the Permission to Dance on Stage concerts, RM had to ask attendees not to throw their "stuff" on the K-pop group.
BTS' V gifted an ARMY an ARMY Bomb at 1 'Permission to Dance on Stage' concert
During one Permission to Dance on Stage – Seoul concert, Jungkook walked down to the pit level, only a few feet away from fans. One ARMY held out a flower for the vocalist, as seen in a now-viral video. When Jungkook saw the gift, he asked the ARMY to throw it. The idol caught his flower and ran back on stage.
This wouldn't be the only close encounter between BTS and their fans. In another Permission to Dance on Stage concert, V noted an ARMY toward the front without an ARMY Bomb. He handed them a lightstick, asking them not to tell anyone that he did it.
Even before the Permission to Dance on Stage concerts BTS was surprising fans with small gifts to show appreciation. While in New York, J-Hope gifted one ARMY his bag after noting the Mang BT21 headband.
Unfortunately, not every personal interaction with BTS has gone well. In the past, Jungkook noted an ARMY in a wheelchair and jumped over the barricade and into the audience to say hello. He was immediately swarmed by other attendees.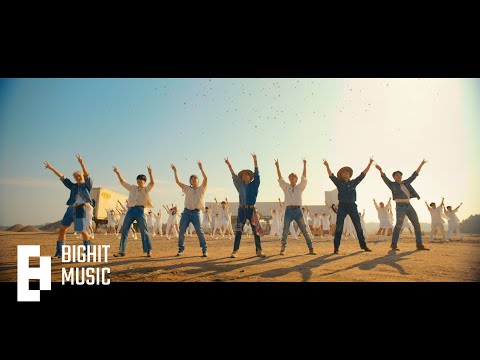 RM asked ARMYs to stop throwing stuff at the BTS members
After the video surfaced of Jungkook accepting a flower, several fans brought bouquets for BTS' Permission to Dance on Stage – Las Vegas concerts. Other attendees took the opportunity to give gifts, even if that meant throwing objects at BTS as they got closer.
Jin appeared to dodge a flying headband in one video. According to News 18, "a flower was seen hitting Suga's back while he was performing. A video also shows Jimin being hit by a bouquet." 
As a result, RM asked the audience not to throw gifts at the stage or the members. As seen in one Twitter video, RM said, "please don't throw your stuff on us, ok?"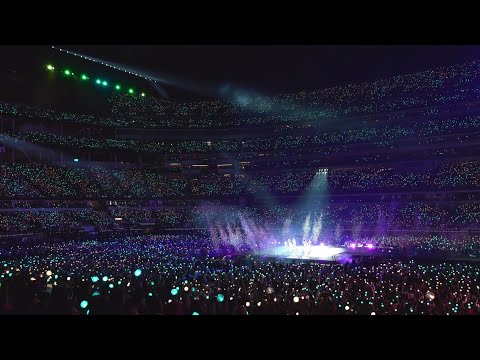 Can you give BTS gifts? Why the K-pop group stopped accepting presents
BTS no longer accepts gifts from fans, although they became the recipients of some lavish presents. As the K-pop group's "Golden Maknae," Jungkook was once gifted a gold bar for his birthday.
"After a long and thorough discussion with BTS members about the gifts you send them with sincere hearts, we decided not to receive any more gifts except for letters," a statement from BigHit reads.
Now, ARMYs get creative when celebrating the BTS members and their birthdays. Fans erected a "Seredipity"-inspired bubble in South Korea for Jimin, also creating a Spotify ad in honor of Jungkook's birthday. ARMYs also donate to specific nonprofit organizations inspired by the idols.
Source: Read Full Article