In the midst of the coronavirus (COVID-19) pandemic, the entire country is basically closed down. While it's one of the most inconsequential things to shut down, movie theaters are definitely very missed after more than a month of not being able to go to one. And while cinemas aren't for everyone, they certainly give a unique viewing of popular films. For movies with major twists and turns, it can also make the film better. While we're all starved for human interaction, here are some of the best audience reaction videos for some of the biggest movies and moments, from Avengers: Infinity War's snap to Breaking Dawn Part 2's massively shocking ending. [Spoiler alert: MAJOR spoilers for multiple blockbuster movies ahead. Proceed with caution].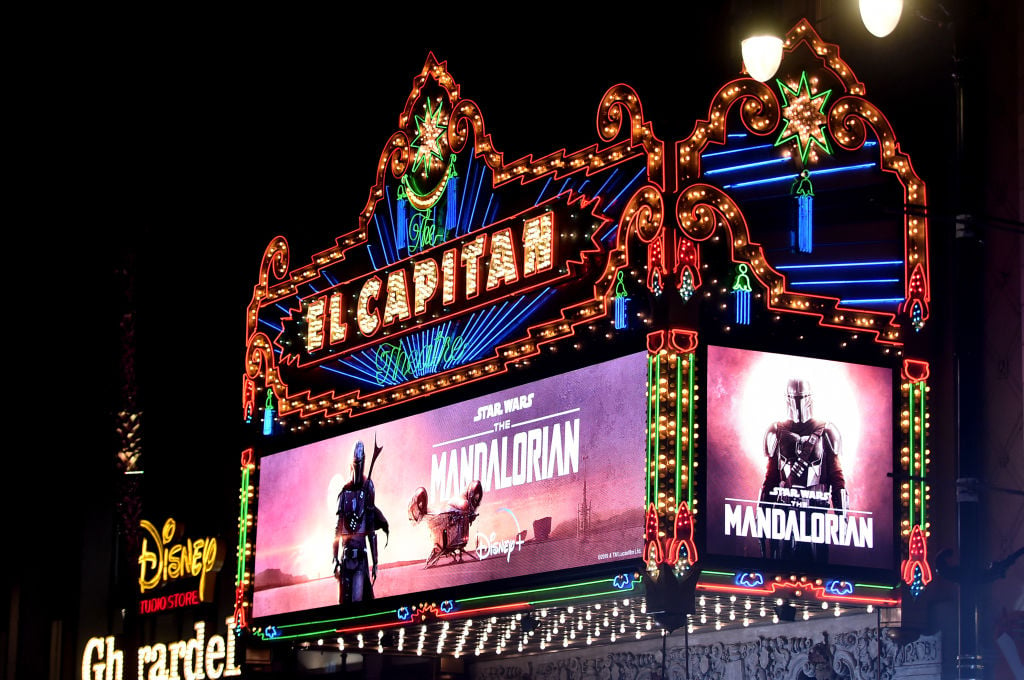 1. 'The Exorcist' post-movie reactions 
The Exorcist is one of the most iconic movies of all time, whether in the horror genre or just in general. So it's no surprise that the reactions to the film were just as over-the-top as the scares in it. Audiences in 1973 weren't used to the grotesque and terrifying imagery on-screen, so some people would faint, vomit, leave the theater, or all three. This video isn't of the actual viewing experience, but it gives a great, entertaining look at what life was like for those that just saw it when it premiered, with actual footage of crying and fainting moviegoers.  
2. 'Black Panther' 
Black Panther was one the most-anticipated Marvel Cinematic Universe, solo movies ever, and is the highest-grossing solo MCU film. It introduced Black Panther, aka T'Challa, in his home country of Wakanda. While fans met him in Captain America: Civil War, the hype for this solo movie was overflowing. And that comes across so well in the reaction video. 
3. 'Paranormal Activity 2'
This one is a bit different from the others since you actually get to see the frightened looks on all the audience's faces. Paranormal Activity was so unique because it made a lot of money at the box office with such a small budget. And it brought a new fervor back to found-footage horror that hadn't really been seen since The Blair Witch Project. Paranormal Activity 2 shows a new take on the concept and is full of jump scares, which you see the effects of in this video.  
4. 'Avengers: Infinity War' the snap scene
Nothing quite captures the essence of needing to see a movie with an audience like Avengers: Infinity War. It was the first part of the grand Thanos finale. There was a lot of talk about major character deaths that had to happen in order to beat the Titan. However, no one expected literally half of the Avengers to die, including Peter Parker and T'Challa, who both had sequels scheduled. Not only that, but they all vanished in the most heartbreaking ways possible. Bucky, Sam, Groot: it was truly a massacre and fans were not prepared (starting at the 25-minute mark). 
5. 'Star Wars: The Clone Wars' Trailer Reaction at Chicago Star Wars Celebration
After its cancellation in 2013, fans of the beloved The Clone Wars were so sad to see it go, that they made a lot of noise online to bring it back. Lucasfilm listened and so the final season of the series is currently premiering. But before that, the trailer was shown at Star Wars Celebration in Chicago in April 2019 and it's addicting for fans. Visibly seeing the crowds' lightsabers go up as Maul and Ahsoka face-off is exciting in itself.
6. 'Breaking Dawn: Part 2' battle scene
Say what you want about Twilight and its franchise, but you can't say that Breaking Dawn Part 2 had a bad ending. In fact, this is one of the biggest plot twists of all time, just because it completely deviated from the source material. Fans only expected the events of the book to come to life, not have the Cullens die in brutal ways. And the fact that it was all a vision? The hysteria that was felt in the theater on opening night cannot be relived. 
'Avengers: Endgame'
Last but certainly not least, Avengers: Endgame. This movie had a lot to live up to, considering the fans' love for Infinity War (see above). It absolutely did just that while breaking audiences' hearts some more. Tony Stark died, Captain America leaves to live a life with Peggy Carter, and the most epic battle happens at the end. But even the joyous parts had fans nearly jumping up and down. Like when Cap said, "Avengers assemble," or Captain Marvel joins the fight. Again, this is another one that gets you hype from home but also can never be replicated.
Source: Read Full Article