On the fifth season of TLC's 90 Day Fiancé: Happily Ever After, Andrei Castravet and Elizabeth Potthast Castravet have often clashed when it came to Andrei's work situation.
After moving to the U.S. from his home country of Moldova, Andrei became a stay-at-home father to the couple's infant daughter, Eleanor. But Elizabeth's family members often challenged Andrei about his choice not to work, especially because his wife worked full-time and they had to borrow money so frequently from her father, Chuck Potthast.
On the Sept. 27 90 Day Fiancé: Happily Ever After Tell-All Part 1, hosted by Shaun Robinson, Andrei and Elizabeth got real with each other about how they saw their roles in terms of household labor.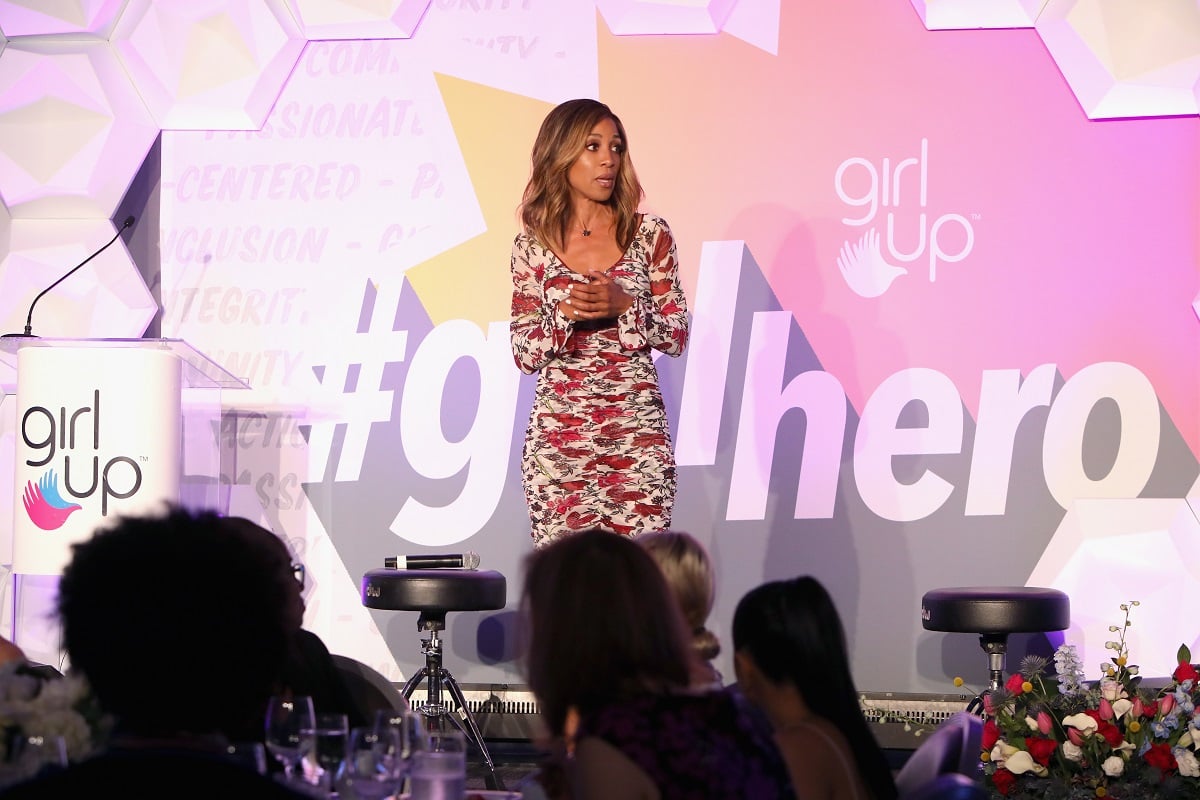 Andrei told Robinson he was still a stay-at-home dad
When Elizabeth and Andrei joined the 90 Day Fiancé Tell-All (via video chat, due to COVID-19 social distancing guidelines), Robinson wasted no time in asking Andrei whether he was still a stay-at-home dad to Eleanor.
Andrei seemed to take offense at the question, responding sharply, "Yes, I still stay home and take care of my daughter. What's wrong with that? There's nothing wrong with a man taking care of his baby."
Robinson pushed back, saying that she could sense "defensiveness" in Andrei's response. The 90 Day Fiancé host mused that Andrei seemed like he'd been asked that question a lot—and that he seemed deeply tired of it to boot.
Elizabeth claimed Andrei didn't truly do all that was required of him
While Andrei has shown no sign of wanting to seek out other employment, Elizabeth has consistently admitted that she isn't entirely happy with their division of labor. Elizabeth works full-time at her father's company. She has often complained that Andrei doesn't do his fair share of the household chores, despite his choice to stay at home full-time.
Robinson wanted to know if Elizabeth was still dissatisfied with their arrangement.
"Does Andrei really do all of the work that is required by a stay-at-home parent?" the 90 Day Fiancé host asked Elizabeth.
Andrei's wife didn't hesitate at all in her answer. "No," she said definitively. "He basically just takes out the trash and mows the lawn."
Andrei didn't agree with his wife's assessment, arguing that he worked just as hard as she did. But Elizabeth made it clear that that wasn't how she saw their roles at home at all.
Andrei called himself the 'man of the house'
As for who was in charge at home, Andrei went on to declare that he still didn't see his marriage to Elizabeth as an equal partnership.
"I'm still man of the house," the 90 Day Fiancé star told Robinson, adding that that wasn't going to change at any point.
The host asked Andrei what he meant by the term "man of the house." Andrei explained that he saw himself as the final decision-maker in his household—the one with the final say. He claimed that he believed he was more "rational in his thinking," making him preferable as the partner with more of an authoritative leadership role.
Elizabeth remained stone-faced and stoic, clearly somewhat displeased by her husband's assessment of his role in the house. Still, the 90 Day Fiancé star didn't contradict him as she had in previous episodes of the show.
Source: Read Full Article