If things would have gone his way, Geoffrey Paschel would be heading to the altar with his 90 Day Fiancé co-star Varya Malina. But when that didn't work out, he moved on with his friend Mary.
Viewers have described Mary as nothing more than a rebound following his split from Malina. But she insists that isn't the case, explaining in a new interview that she and Paschel really do have something solid and took more time than viewers realize before they started getting close.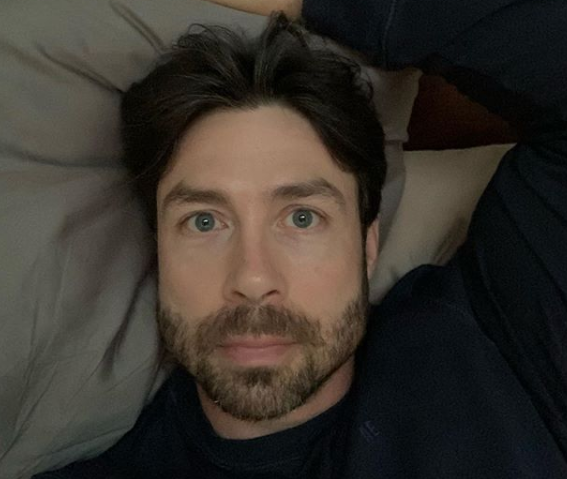 A brief explanation of the drama involving Geoffrey, Varya, and Mary
Paschel initially had high hopes of settling down with Malina. We watched as he traveled to Russia with the goal of getting engaged to her. But there was some clear tension when he arrived.
When they started growing closer, Paschel revealed his criminal background to Malina. But it only made their relationship more strained and lead to Malina turning down his eventual proposal. Though she didn't take marriage off of the table completely, Paschel dumped her and left Russia.
"This is it. I'm leaving, I'm going home, I'm going to live my life apart from you. Thanks for the adventure and good luck," he told her at the airport.
Some time after returning to America, he went to dinner with Mary. His ex later showed up on his doorstep only to learn that he had moved on with someone else.
RELATED: '90 Day Fiancé' Fans React to Geoffrey Being Caught Between Varya and Mary
Mary claps back at fans who say she is Geoffrey's second choice
In a May 22 interview with In Touch, Mary clapped back at the criticism she's faced for dating Paschel amid his drama with Malina. She said: "Regardless, what people perceive me to be is their truth, not my own. We have been a part of each other's lives for the better part of a decade."
"Implying this is Geoffrey's decision alone is disparaging, or that we moved into a relationship in the matter of seconds, is further from the truth. From the time he came home, until we had dinner, was a span of three months," she continued.
RELATED: '90 Day Fiancé': Varya Reveals What Really Went Down When She Walked In On Geoffrey and Mary
Mary also noted that she and Paschel only "decided this was the perfect time to move forward with our lives together" after "several conversations, dinners, laughs, and pondering with the idea."
Geoffrey echoes her remarks
Paschel made similar comments in a May 19 interview on The Domenick Nati Show.
"From what you saw, it was roughly about three months," he claimed. "It was Mary's birthday, that's why I took her to dinner, that's why I gave her flowers. The conversation moved into something more romantic and it kind of went from there. Then pretty much Varya showed up the next day. So it was like a quick, spontaneous thing going."
Although he and Varya may not have the ending fans hoped they would, Paschel admitted in the May 24 episode of Before the 90 Days that he still "loves" her. Read more here.
Source: Read Full Article