Though it has been years since the strange "pancake death" suffered by All My Children's Dixie Cooney Martin, fans still aren't over it. As a part of a reunion series put together during quarantine, the character's portrayer, Cady McClain, took part and revealed more about the soap opera's storyline and her exit.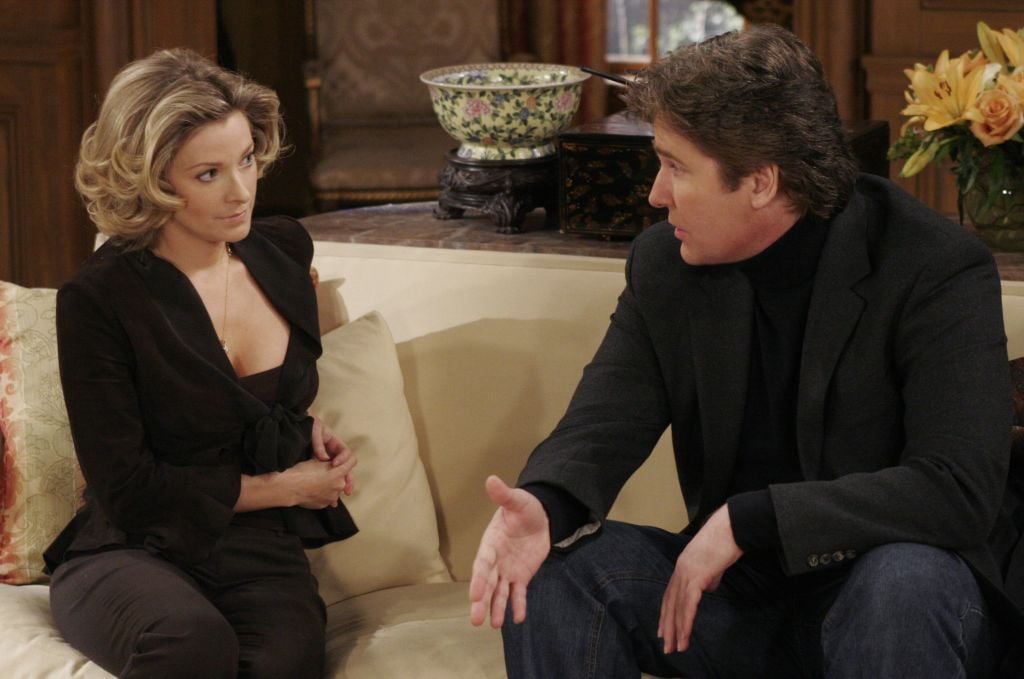 Cady McClain's Dixie Cooney Martin is one of the most beloved characters in the show's history
McClain first debuted as Dixie Cooney in 1988 and portrayed the character up until 1996. She first returned from 1998-2002 and then again from 2005-2007. She returned again in 2011 until the show ended on ABC and also was a part of the short-lived 2013 revival via Prospect Park.
The character was first introduced as the niece of longtime character Palmer Cortlandt. She was most known for her popular romantic pairing with Tad Martin. She had two children, JR Chandler and Kathy Martin, the latter being her child with Tad.
The character was beloved by fans and called "the heart and soul" of the show. Her death on the show in 2007 angered fans who were shocked that the show dared to kill off one of its most popular characters since it was created.
In between All My Children stints, McClain played Rosanna Cabot on As the World Turns. She was first in the role from 2002-2005 when she left All My Children and again from 2007 -2010 when she left the show again. She was a member of the main cast until the show ended. McClain also starred on The Young and the Restless for a year from 2014-2015 as Kelly Andrews.
RELATED: 'The Young and the Restless' Alum Emily O'Brien Heads to 'Days of our Lives' for First Soap Role in Nearly a Decade
McClain opened up about the pancake moment
Fans were infuriated the most by the way the character of Dixie was written off the show's canvas. She died after eating poisoned pancakes meant for Babe Carey. For the second episode of Entertainment Weekly's Cast Reunions: All My Children, McClain revealed that her method of death was due to a writer having it in for her.
RELATED: 'The Young and the Restless' Star Camryn Grimes Reveals She's Bisexual in Lobbying for 'Batwoman' Role
"It was a dig at me by one of the writers that very much wanted to put me in my place," she said. "I had stepped out of line and they wanted to put me back in line, and I was going to eat those pancakes and I was going to learn my lesson, and I certainly did," she said.
The actress joked that she'll "never live those pancakes down," adding that "it was a very strange way to go out."
"My revenge I guess was that I really love pancakes. And they were absolutely delicious, so I enjoyed every bite. I was like, 'This doesn't bother me because I'm gonna eat 'em all," she said.
McClain says though she was fired from the show, they allowed her to tell the press that she was leaving on her own accord. How things went down don't seem to have impacted her that much, as she returned as a ghost before rejoining the show full time when it was revealed that the character was still alive.
"The show has just gotten under so many peoples' skin. It got under my skin, like family. [I had] the joy of reconnecting and seeing all of your faces and just being so grateful for the time that we had together," she said.
Source: Read Full Article