Today, Chris Evans is known worldwide as the Marvel Cinematic Universe's Captain America. Though he recently bid the filmic landscape farewell — and can now be seen in Apple TV+'s Defending Jacob — he grew intimately connected to the character throughout his time with the franchise.
Chris Evans was perfect for the righteous, altruistic, and morally superior Steve Rogers. He managed to not only capture what it meant to be America's most beloved hero, but he did so while maintaining the character's likability and (somewhat) relatable disposition.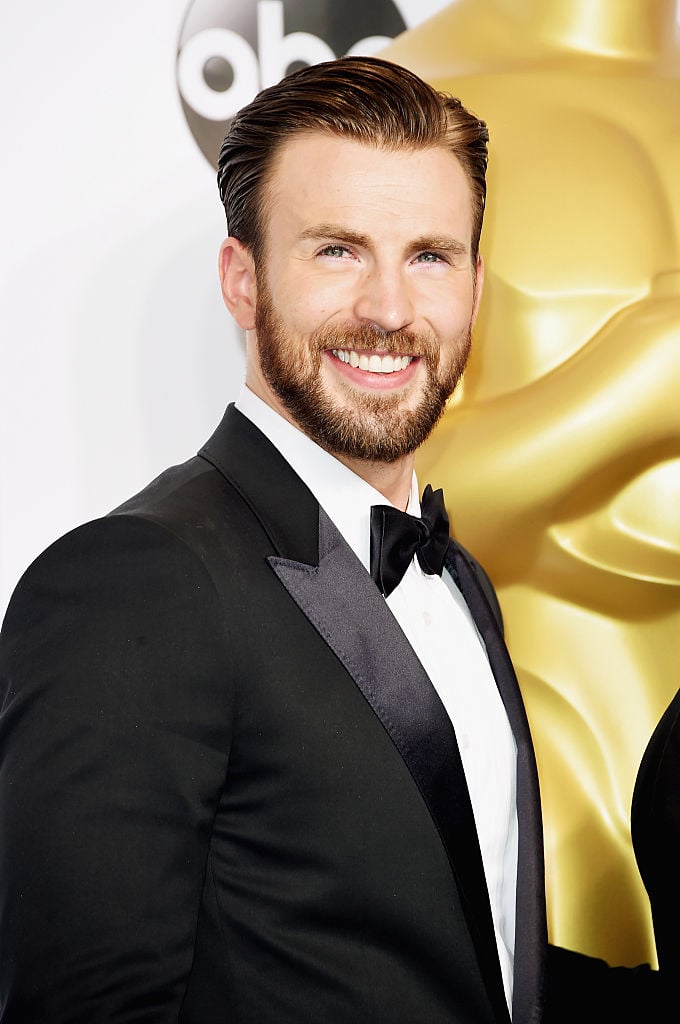 Yet, Chris Evans was hesitant to play Captain America, as he had tried the superhero gig on for size more than once; he had played around with superpowers and sci-fi-based narratives, and most of his turns in such movies were critically condemned. So, let's take a look at Evans' career pre-Avengers to see all the gifted superhumans he played before Rogers. The list will highlight superheroes and superhumans alike — some more save-the-day focused than others.
1. The Human Torch in 'Fantastic Four'
No one can forget that Chris Evans played Johnny Storm, AKA The Human Torch, in Fox's Fantastic Four franchise. Evans appeared in both movies (2005 and 2007). Neither release was met with fanfare, and the comic book movie was deemed goofy and bland — failing to pay homage to the original source material. Yet, who could deny Evans' charm in the role — he had the bad-boy likability needed for Johnny; the writing was just a bit weak.
2. Nick Grant in 'Push'
Push may not align with the normal superhero movie vibe, yet the film features Chris Evans as superhuman lead Nick Grant. He leads a group of individuals striving to keep the government from taking control of their powers. The plot was a bit convoluted, but the sci-fi nature was engaging.
3. Supervillain: Lucas Lee in 'Scott Pilgrim vs. the World'
While the list aims to highlight superheroes, Chris Evans also played the bad guy (for a brief moment in time in the 2010 film Scott Pilgrim vs. the World). Though it may be hard to imagine Evans playing a villain following The Avengers, it worked.
In Scott Pilgrim, Chris Evans portrays Lucas Lee — a skateboarder with superhuman strength, who also happens to be a famous movie star. There's one memorable scene in which he throws Michael Cera's Scott Pilgrim around like a rag-doll. While it's all a bit over the top, that was kind of the point.
4. Captain Jake Jenson in 'The Losers'
No superpowers here; just a committed elite Black ops team on a mission to uncover a major government conspiracy after faking their own deaths. As for Evans, he virtually functioned as the film's comic relief. Though this movie may not fall into the superhero realm, the narrative, the character dynamics, and the overall concept align with the action-based, save-the-day essence inherent to Evans' other superhero turns.
Source: Read Full Article