Get your crafting supplies ready. Amy Sedaris returns for another season of bizarre DIY projects, questionable cooking tips, and some very special guests in At Home With Amy Sedaris. Season 3 of the absurd comedy show premieres May 20 on truTV. 
Amy explains how to pack the perfect travel bag and survive in a foreign prison
In season 3, Sedaris delivers more of her trademark brand of offbeat humor, starring as a version of herself who hosts a cooking, crafting, and hospitality show from her home, complete with tips both mundane (how to pack a perfect travel bag) and highly specific (how to survive in a foreign prison). 
In the trailer for the new season, Amy trims a female assistant's Jesus beard, demonstrates how to cook hotdogs on a rake, and explains that "crafting is a lot like having children: messy, a labor of love, and ultimately heartbreaking." 
Paul Rudd, Michael Shannon, and Justin Theroux all guest star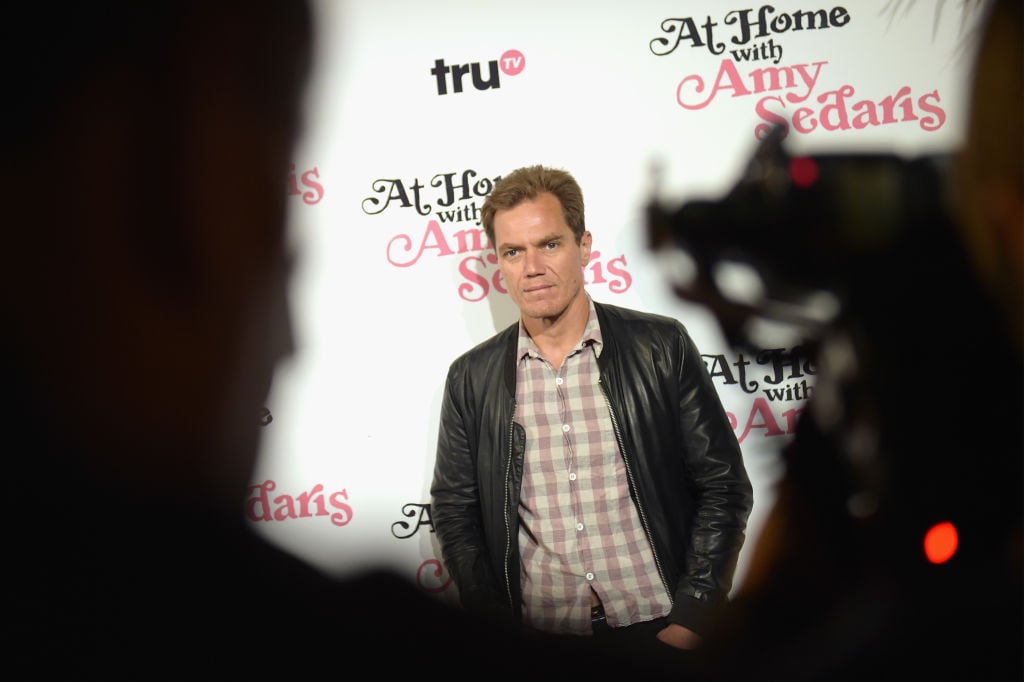 At Home With Amy Sedaris pulls out all the stops when it comes to guest stars. Previous seasons have featured appearances by Neil Patrick Harris, Susan Sarandon, Matthew Broderick, and others. 
In season 3, Paul Rudd will stop by Amy's house, playing a flirty salesman. "His character [specializes in] champagne displays, and he's teaching me how to do a pyramid," she told Entertainment Weekly.
We'll also see Michael Cera as a ham delivery guy who has a thing for Amy, while Jane Krakowski plays a pregnant woman, which inspires Amy to fake her own pregnancy. Other guests this season include Ann Dowd, Rachel Dratch, Ana Gasteyer, Darrell Hammond, Michael McKean, and Jason Sudeikis. 
Fans will also be happy to hear that Justin Theroux is back in a brief role as Amy's friend and Michael Shannon returns as the creepy stranger, who presented Amy with a bouquet of flowers in last season's finale episode. 
Of course, we'll also see more of Amy's pushy neighbor Patty Hogg and the always-sloshed Ronnie Vino (aka the Regional Wine Lady), both played by Sedaris, as well as a new character, Detective Mungus, who appears to be investigating a murder. Ruth, the Lady Who Lives in the Woods (Heather Lawless), Esther (Ana Fabrega), Chassie (Cole Escola), Leslie (Matt Malloy), Russell Schnabble (John Early), Tony the Knife Man (David Pasquesi) are all back as well.   
Sedaris says season 3 is a 'mindf*ck'
Sedaris has promised that season 3 would deliver even more of the weirdness that viewers love. 
"It's still more narrative, and we kept a lot of the cooking elements from season 1, but it's just more of a mindf*ck," she told EW .
"Season 2 was more like everybody wanted to kill me," she added. "Season 3 is more psychological and gets into [the characters'] heads a little bit more." 
At Home With Amy Sedaris premieres Wednesday May 20 on truTV.
Read more: 'Parks and Recreation' Creator Explains How Leslie Knope Would Respond to the Coronavirus Pandemic
Check out Showbiz Cheat Sheet on Facebook!
Source: Read Full Article