The role of Arthur Fleck in Joker got Joaquin Phoenix a lot recognition. So it's interesting to find out that he was being considered to play the villain's hero counterpart years ago. Director Darren Aronofsky has opened up about wanting Phoenix to play Batman in his scrapped project.
Joaquin Phoenix won an Oscar for his role in 'Joker'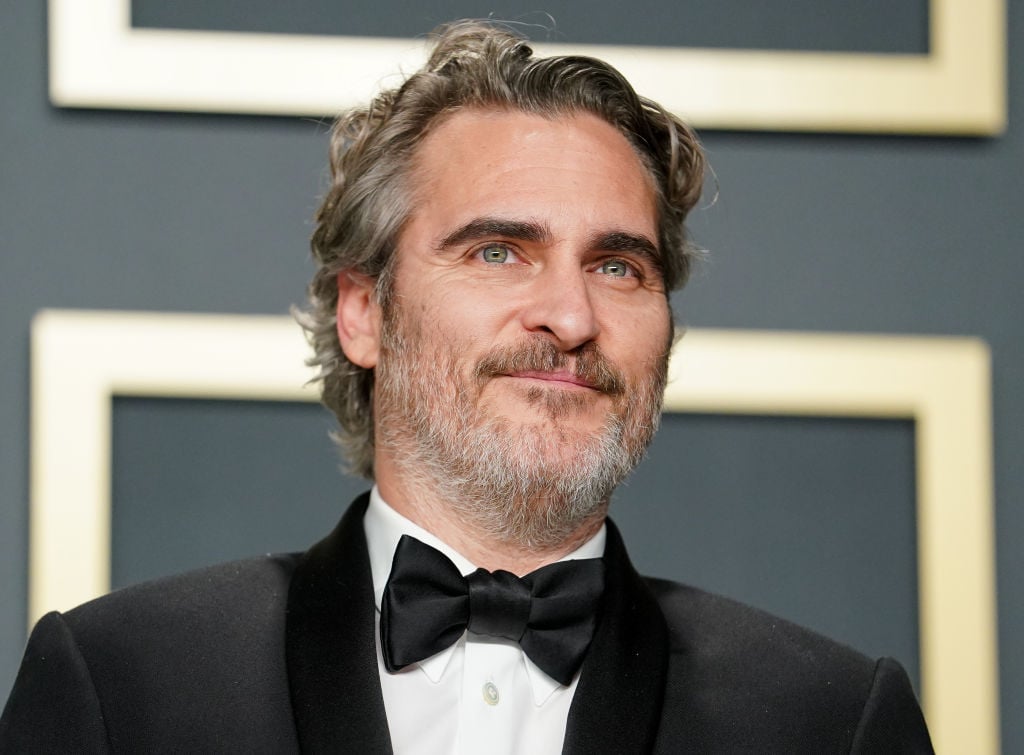 Phoenix played Arthur Fleck in Joker and fans watched the clown transform into a total villain. He won an Oscar for best performance by an actor in a leading role. The actor didn't want to take the role originally.
"He was not keen on jumping into costume in any comic-book movie," director Todd Phillips told The New York Times. "It's not necessarily in his five-year plan — although I don't think he has one."
Luckily he decided to do the role because it was made for him. "We wrote the movie for Joaquin," said Phillips.
"I asked him to come over and audition me for it," the director said. "It wasn't an easy decision, but he kept saying, 'Let's just be bold. Let's do something.'" He signed on after multiple meetings.
There aren't any plans of Phoenix continuing to play the character in the future. However, he has an interesting past when it comes to being considered for comic book adaptation roles.
Phoenix was previously in talks to be in 'Doctor Strange'
The actor almost joined the Marvel Cinematic Universe. It all fell through in the middle of negotiating for a role in Doctor Strange.
"I think they make some great, fun movies. There's nothing wrong," Phoenix said of Marvel, according to Cinemablend. "I'm not a snob and I'm totally fine with… I enjoy those movies sometimes, and I think they keep the f*cking industry going in some ways, so I don't have a problem with it at all."
It sounds like the parties walked away on good terms. "I think that everybody was, is… I'm trying to figure out how to say this most diplomatically, okay," the actor said. "I think everybody was really happy with how things turned out. All parties were satisfied."
Darren Aronofsky wanted him to play Batman
Aronofsky was developing a Batman movie adaptation in the early 2000s. He talked about his choice for the superhero with Empire.
"The studio wanted Freddie Prinze Jr. and I wanted Joaquin Phoenix," he said. "I remember thinking, 'Uh oh, we're making two different films here.' That's a true story. It was a different time. The Batman I wrote was definitely a way different type of take than they ended up making."
The director said he met with comic book writer, Frank Miller to work together on the project. "It was an amazing thing because I was a big fan of his graphic novel work, so just getting to meet him was exciting back then," he said.
Aronofsky also said he wanted to move away from what was done with Batman & Robin. "The Batman that was out before me was Batman & Robin, the famous one with the nipples on the Batsuit, so I was really trying to undermine that, and reinvent it," he said. "That's where my head went."
Christopher Nolan was eventually chosen to direct. We may never know what Phoenix would be like as Batman now.
Source: Read Full Article