The first time you see Scott Adkins fight in the sequel Debt Collectors, it's a good old fashioned bar fight. Bar fights have been a staple of action movies since the great westerns, but 1989's Road House remains the definitive bar fight movie. Adkins aspired to the heights of Road House, and he had some help from some of that film's stuntmen.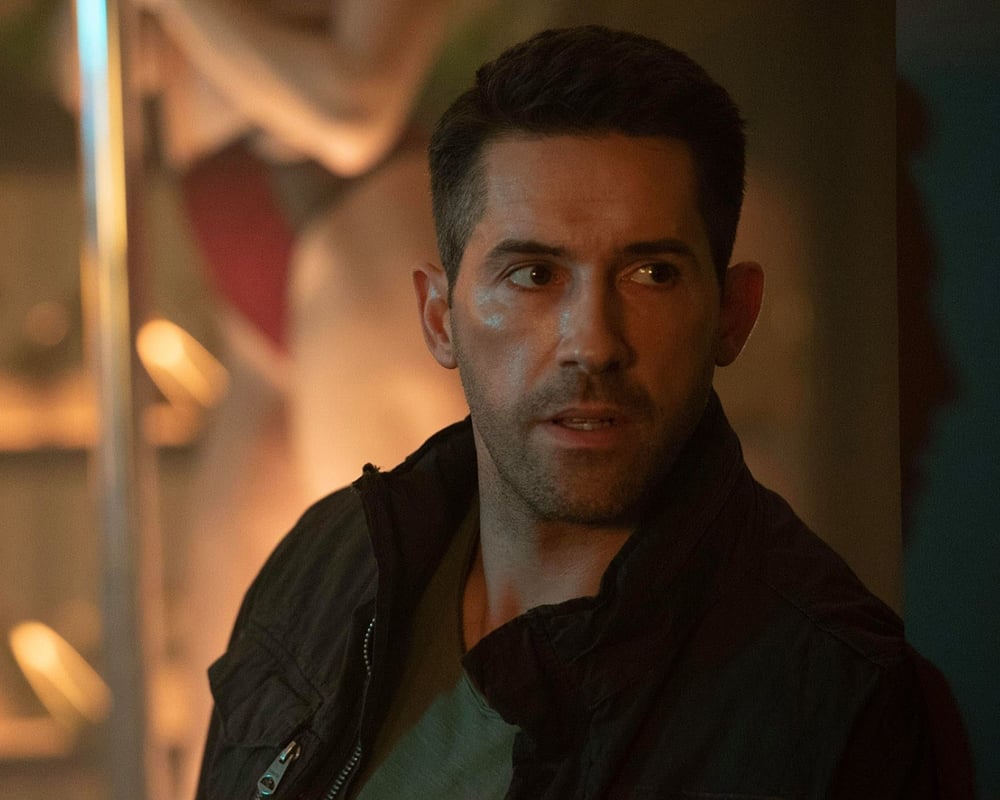 RELATED: Scott Adkins Wishes 'Debt Collectors' Was Just Called 'The Debt Collector 2'
Adkins spoke with Showbiz Cheat Sheet over Zoom on May 21. He discussed Debt Collectors and particularly went into depth about the bar fight. Debt Collectors is now available on VOD platforms. 
Scott Adkins gives some drunk Americans a history lesson in 'Debt Collectors'
You'd think people would learn not to mess with Adkins, but some drunk Americans in Debt Collectors notice he's British. They brag about the American Revolution until he schools them on real history. First, he corrects them that it was more than 100 years ago. Then he informs them that America had allies in the Spanish, French and Dutch.
"Oh yeah, been waiting for that," Adkins said. "Been waiting to get my own back for King George. That was my idea. I thought it'd be fun that they'd say, 'Oh, we kicked your ass back over the Atlantic.' Oh, never heard that one before but let me explain this to you. You had a bit of help. You had a little bit of help to do that, so now we know."
Only the writer of 'Debt Collectors' lets Scott Adkins talk like that
Adkins usually plays the strong, silent type. Stu Small wrote The Debt Collector, Debt Collectors, Avengement and Accident Man for Adkins. Small is the one giving him such big speeches.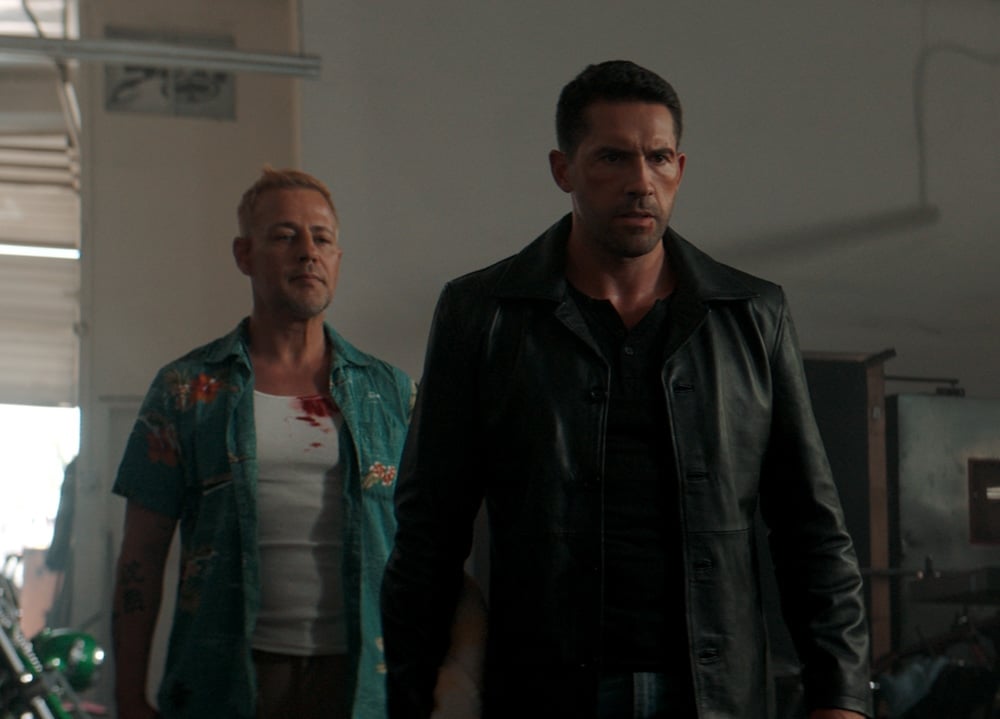 RELATED: 'Debt Collectors' Movie Review: 2 Debt 2 Collect
"Whenever Stu Small writes the script, it's going to be nice and talky for me," Adkins said. "People didn't want me talking much back in the day. To be honest, a lot of the scripts that I did back in the day, the dialogue was sh*t anyway so it was hard to even make it sound good. So thank God I got somebody like Stu that can give me good dialogue to rip out."
'Road House' veterans were in the bar fight
Adkins was honored to work alongside stuntmen from Road House. That was over 30 years before Debt Collectors though. Adkins was also careful to protect action royalty.
It was quite a fun scene though. All those stunt guys, they were older guys obviously. That was part of the vibe, all veteran stuntmen. Did a great job. No one ever complained of course that they had to do the job they've done many times before, but for me, especially with Anthony De Longis who's from Road House and Masters of the Universe, great guy, lovely guy. I've got to sidekick him. He's past 70 so I'm thinking I don't want to hit this guy too hard because I respect him and he's older than me. Those guys probably hate me saying this because they don't see themselves that way but it was a different dynamic to a fight scene."
They brought some 'Road House' to 'Debt Collectors'
There is something classic about a bar fight. Later fights in Debt Collectors take Adkins to a boxing ring, a back alley and a chase through an aqueduct. Adkins wanted Debt Collectors to start with something old school.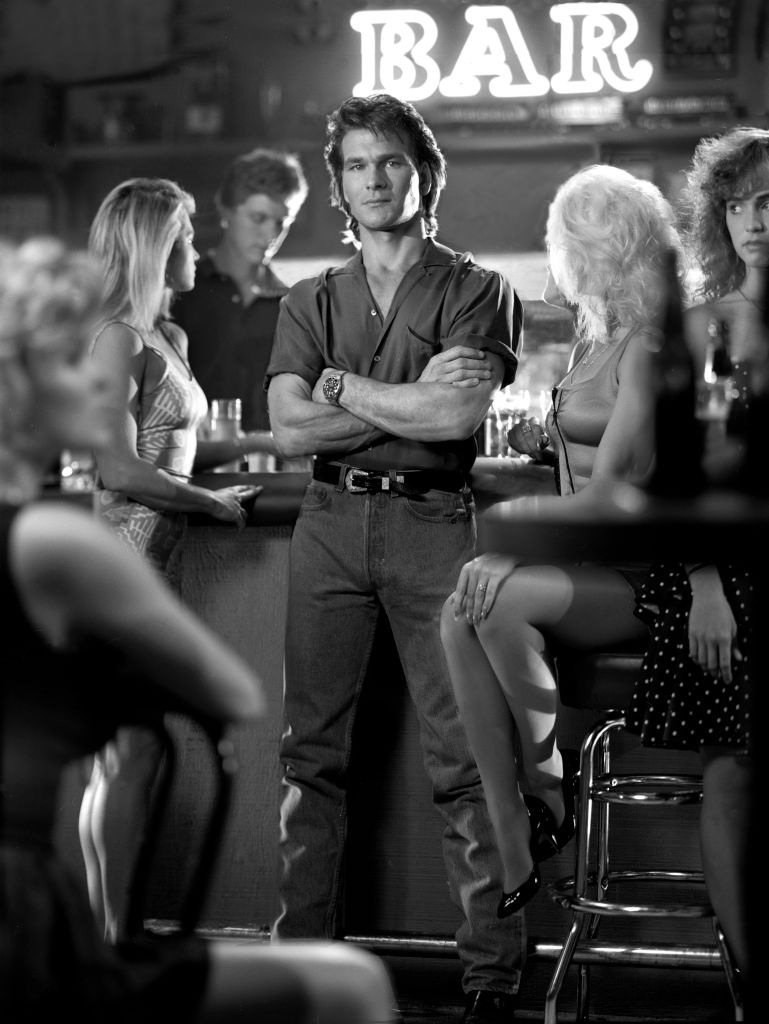 RELATED: What Was Patrick Swayze's Net Worth At the Time of His Death?
"What we wanted to do with this particular one was make it like a good old brawl, like an old western," Adkins said. "I think we were definitely inspired by Road House. That's one of my all time favorite movies when I was growing. Some great fights in that, a good old American barroom brawl. You want to load it with a bit of fun and have some good impact, nice big punches. Nothing too complicated, just a good old fashioned brawl."
Source: Read Full Article