The drama has finally gotten to KristinCavallari and Jay Cutler. The duo has announced they will be divorcingafter seven years of marriage, and more than a decade as a couple. While thenews was shocking to some fans, it looks like trouble has been brewing for sometime, and Cavallari's hit reality TV show, VeryCavallari has captured plenty of moments that hinted at the couple'simpending divorce.
Kristin Cavallari has announced her divorce via Instagram
Cavallari and Cutler announced that they would be partingways via an Instagram post. In the post, Cavallari noted that the duo hasnothing but love for one another, but came to the decision that separating wouldbe in their best interest. Cavallari cited different interests and life pathsas the reason for the decision.
While there has been taking of cheating in the recent past,it doesn't look like that's the reason the couple is parting ways. In fact,there have been signs that things were not right with Cavallari and Cutler forsome time. Cavallari is notoriously open about her life and struggles, and she'sdocumented the issues within her marriage since the premiere of VeryCavallari.
Jay Cutler's desire to lay low after years in the NFL mayhave played a part in the decision
Cutler had along and controversial career in the NFL. Cutler was picked by the DenverBroncos as the 11th overall pick in the 2006 draft, although he'sbest-known for his years as a signal-caller for the Chicago Bears. After 11 seasons,Cutler hung up his helmet for the last time and has been enjoying hisretirement ever since. His desire to do as little as possible, now that he's nolonger a member of the NFL, didn't seem to sit well with his wife.
Cavallari noted, more than once, that she and Cutler had ahard time reconciling their different visions of their post-NFL life. Cutler,seemed to want to hang back, while Cavallari finally saw her opening to head backto work. Ever since Very Cavallari premiered, her star has been on therise, and that didn't seem to meld well with Cutler's vision for his family, althoughhe did seem supportive of her dreams, at least in front of the cameras.
The problems in their marriage, however, may stretch backyears. Cavallari once noted that her marriage was difficult and that theirrelationship tended to be very high or very low. In the most recent seasonof the show, Cavallari admitted to being at a low point in her marriage, butseemed to be confident things would get better, as they always did before. Thatclearly wasn't the case this time, though.
Did Jay Cutler cheat on Kristin Cavallari?
The most recent season of Very Cavallari was markedby apretty big scandal. Rumors were flying that Cutler had cheated on Cavallariwith her friend, Kelly Henderson. Cavallari and Henderson are no longerspeaking, but according to E!News, Cavallari never believed her husband had gotten busy with her best friend.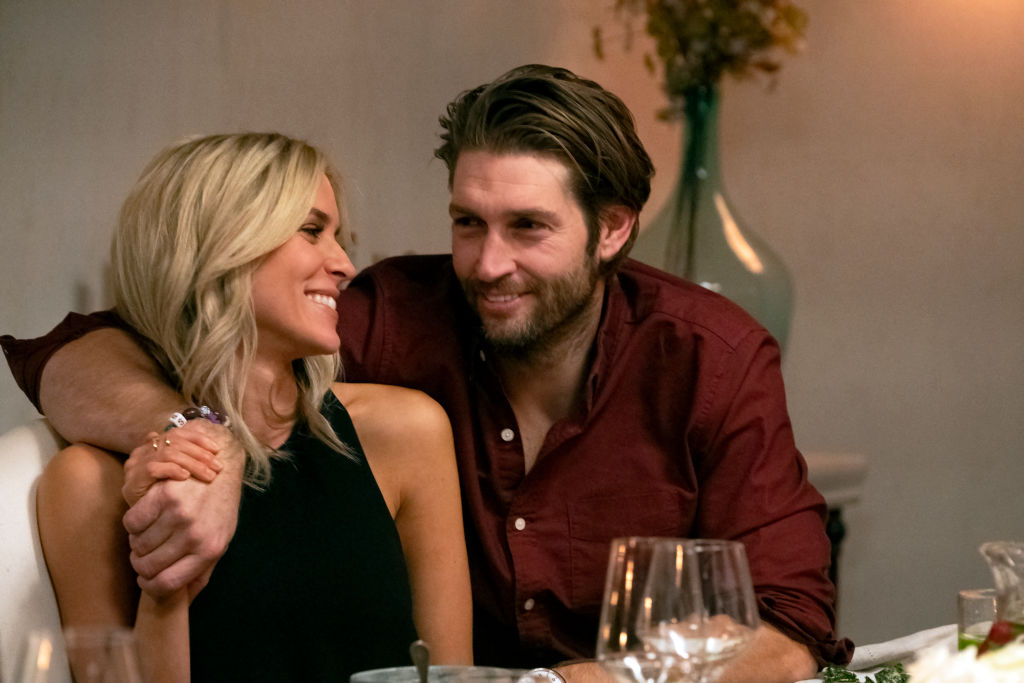 While she didn't believe the claims, Cavallari noted thatshe didn't care for the way Henderson went about dealing with the rumors. Sheclaims that Henderson helped fuel the tales, possibly for publicity. Henderson is a lifestyle blogger who appearedon Very Cavallari regularly. Perpetually single, Cutler even tried tohelp Henderson find someone to get serious with, but at last check, Hendersonwas still single.
Source: Read Full Article