If you asked an NBA fan who Tristan Thompson was, they'd tell you that he was the Cleveland Cavaliers' power forward when LeBron James had his second stint there. Ask the non-sports fan, however, and they will tell you that he's the man who broke Khloe Kardashian's heart. While both have moved on, however, neither has stayed out of the headlines. The situation may have passed, but it is time to look back at what happened.
Who is Tristan Thompson?
Thompson is a Canadian basketball prodigy who was drafted out of Texas in 2011. While he never proved to be the star that many thought he could become, Thompson has carved out a great career as a role player. After making it onto the 2011-12 All-Rookie team, Thompson provided the Cavaliers with insurance next to Kyrie Irving and eventually James in his return.
Thompson is known for his ability to rebound the ball, as well as his ability to score when needed. Perfectly content with taking a diminished role, however, he might not be a household name to those who do not pay attention to the NBA.
Thompson has traded off a role as a starter and a bench player throughout his career. This versatility helped provide the team with injury insurance during its run of four-straight NBA Finals.
In recent years, however, the Cavaliers' troubles from before James' entrances returned. While the team struggles to win with any consistency, Thompson has played some of the best basketball in his career. Not only did he provide the things that the team wanted most from a big man, but he added a three-point shot this season as a means to stretch his game and expand his role within the team.
Thompson was never the focal point of any team, but his ability to sneak into the background and get things done made him a favorite on the Cavaliers, and he has been with the team for nearly a decade. His off-the-court antics, however, made him notable for different reasons for a different group of fans.
The Khloé Kardashian relationship
Thompson first made non-sports headlines when he was spotted going about the town with Khloé Kardashian. This game just one month before his ex-girlfriend, Jordan Craig, revealed that she was pregnant with the former couple's baby.
Thompson got a taste of the tabloid life after much speculation that the relationship with Craig ended because of Kardashian. Kardashian denied this claim.
Those talks eventually subsided, but it would not be the last time that Thompson made headlines for the wrong reasons. Thompson and Kardashian were spotted on vacation in Cabo San Lucas, Mexico in 2016, and a new power couple was formed. Kardashian was seen at several Cavaliers games, including Thompson's historic 2016 Championship run.
The pair dressed up on Halloween and spent Christmas together. In 2017, they announced that they were expecting a baby. By April 2018, Kardashian was due any day and Thompson appeared to celebrate it by spending time with another woman.
A video surfaced of him with another woman at the bar, and another video showed her enter a hotel with that same lady. A cheating scandal arose.
After an on-again, off-again relationship following the birth of their child, Thompson was caught cheating again. This time, the other woman was Kylie Jenner's best friend Jordyn Woods. While Woods claimed that Thompson kissed her and she did not reciprocate, the damage was done. The relationship was officially over.
Who is Tristan Thompson with now?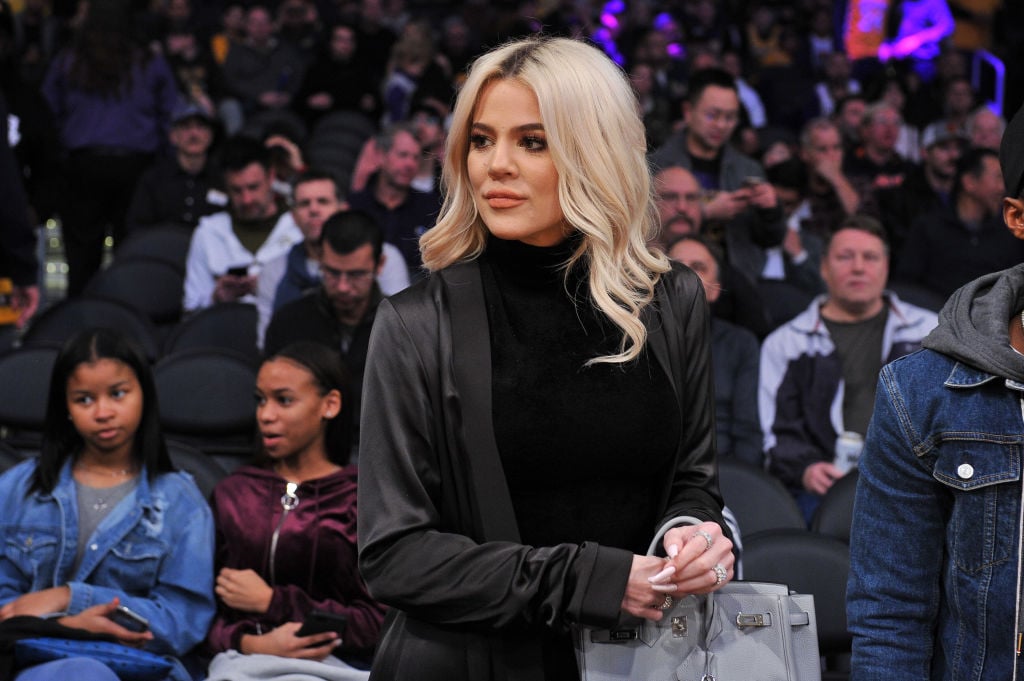 In the weeks following the Woods accusations, Thompson was photographed with model Karizma Ramirez in New York. The pair reportedly met at the club that Brown worked at and a relationship was born.
Since then, the news has been relatively quiet on the Thompson front.
The Kardashians' dating lives will always be fodder for headlines. Thompson, however, made the mistake of turning these headlines to the negative side and continuing to make it worse.
Now with both sides moving on with their lives, Thompson has, hopefully, learned a thing or two about loyalty and the power that negative press can have on a celebrity's life.
Source: Read Full Article