Since Clare Crawley season of The Bachelorette has been postponed, Bachelor Nation is still obsessed with Madison Prewett and Peter Weber. The pair have been top of mind for a lot of people, particularly given their recent drama. The two reality stars might not be on tv any longer, but they have been in and out of the news since Weber's season ended.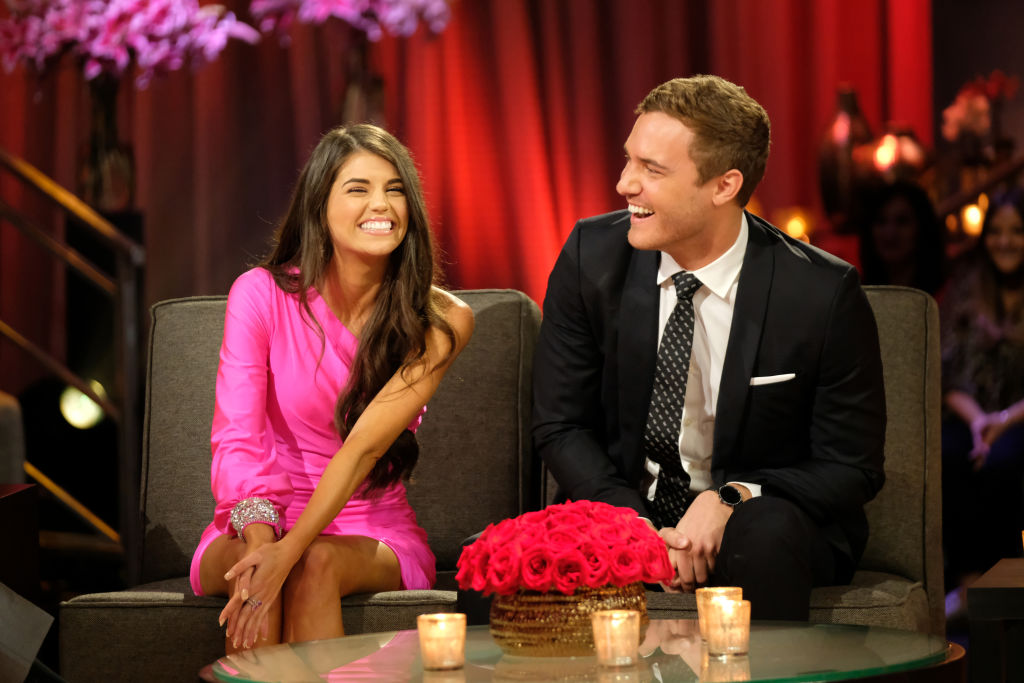 Prewett became an instant fan favorite during Weber's season of the show. She received the first one-on-one date card of the season and fans were drawn to her seemingly sweet nature. Furthermore, she seemed to be a good match for the 28-year-old pilot in the earlier half of the season. Slowly, the basketball-loving Auburn native began racking up a following. Even her "genuine and real" faux pas didn't stop much of Bachelor Nation from singing her praises.
Madison Prewett is a fan favorite in 'The Bachelor' franchise
But, Prewett's likability became more polarizing in the latter half of Weber's season. When she shared that she would be upset if Weber got intimate with his remaining two contestants in the fantasy suites, fans of the show began to question her motives. Some people wondered why she would come on a show that went against her values. Others accused her of just using the show to gain publicity and Instagram fame.
Despite the backlash Prewett has received, she's managed to accumulate a lot of fans during her stint on The Bachelor. On Instagram alone, she's racked up 1.97 million followers, which is unheard of for any contestant who isn't the lead of the show. In fact, most of the women who served as The Bachelorette don't even boast such high numbers. For context, the only two Bachelorettes who currently boast more followers that Prewett are Hannah Brown and JoJo Fletcher.
How Prewett is using her newfound popularity
Prewett is certainly using her newfound popularity to her advantage. After starting her own YouTube channel, Prewett has joined Cameo. Cameo is a video-sharing website that allows celebrities and public figures to interact with some of their biggest fans for a fee. Fans request a video giving details about what they want their message to entail. Once the celebrity, or reality tv star in this scenario, accepts and are paid, they record the video for the fan.
Well wishes and birthday shout outs
Prewett has joined Cameo and is advertising the link in her Instagram bio. "Hi guys!!! So excited to connect! ❤️ A portion of the proceeds will be going to COVID Relief, ❤️" the 24-year-old captioned her bio on Cameo. For $80, fans have the opportunity to get a video from Prewett. Ranging in length from under a minute to nearly three minutes, Prewett's videos include her sending well-wishes, quoting scriptures from the Bible, and wishing people a happy birthday.
Peter Weber is also making personalized videos for charity
But, Prewett is far from the first to utilize this platform. Her ex-boyfriend, Weber, is on the site as well. Weber's fee is higher than Prewett's, (a video message from the former Bachelor will set you back $175) but all of his proceeds go to the American Red Cross. So, if you miss seeing Prewett and Weber on your screen, you can get them back for a fee. It seems silly to us, but whatever floats your boat.
Source: Read Full Article