The Marvel Cinematic Universe can bring about a playful spirit among its fan base. While audiences are now waiting longer for Black Widow and other MCU films due to the coronavirus (COVID-19) pandemic, entertainment outlets have come up with ways to keep the hype alive. And one recent option has sparked some frustration among fans.
Entertainment Weekly created a 'Build Your Own Avengers Team' challenge
Aside from the usual "F*ck, Marry, Kill" and bracket-style games shared across the internet these days, a slightly more complex version is the "Build Your Own Team" game. Every person (or character) on the list is ranked with a dollar amount, and you can combine them in anyway you wish, as long as you don't go above the approved amont.
This was popular among sports fans, but Entertainment Weekly decided to expand it to the movie-viewing population. Thus the "Build Your Own Avengers Team" challenge was created. There are five possible rankings, each with five popular Marvel characters, worth $1, $2, $3, $4, or $5. Fans have a total of $15 to spend.
Fans can't believe the rankings
The Avengers all have very different powers. So it can be difficult to determine exactly who is deserving of the top rankings and who the lowest. However, many believe that EW got a lot wrong, especially when it comes to Hawkeye (Clint Barton) and the inclusion of Happy Hogan (who isn't actually considered an Avenger).
"Ain't nobody paying $4 for Renner's Hawkeye," tweeted writer Benjamin Bailey. While the character has proven useful as an archer, he doesn't, like many of those ranked below him, have actual super powers. Atom Tickets editorial lead Alisha Grauso also critiqued Happy and his "powers of organizational logistics," while Court Enlow of SYFY Fangrrls tweeted, "Guys Happy's power is "can drive."
They're especially angry about Scarlet Witch
In addition to those who were overvalued, other key Avengers were thought to be severly undervalued. "Vision is literally an infinity stone and is only $1. STEAL!" tweeted writer Merrill Barr. "Vision for $1 is like finding a pristine 1910 edition of War & Peace in the bargain bin at a church flea market," added Grauso.
Just as shocking was Scarlet Witch, who Marvel President Kevin Feige previously called the "strongest" Avenger, listed as a $2 option. Many were quick to add her to their team. "I'll pay $2 for Scarlet Witch (AKA the most powerful Avenger) and then use the leftover $13 to buy us some lunch after we battle," tweeted journalist Nicholas Rice.
Captain Marvel isn't even on this list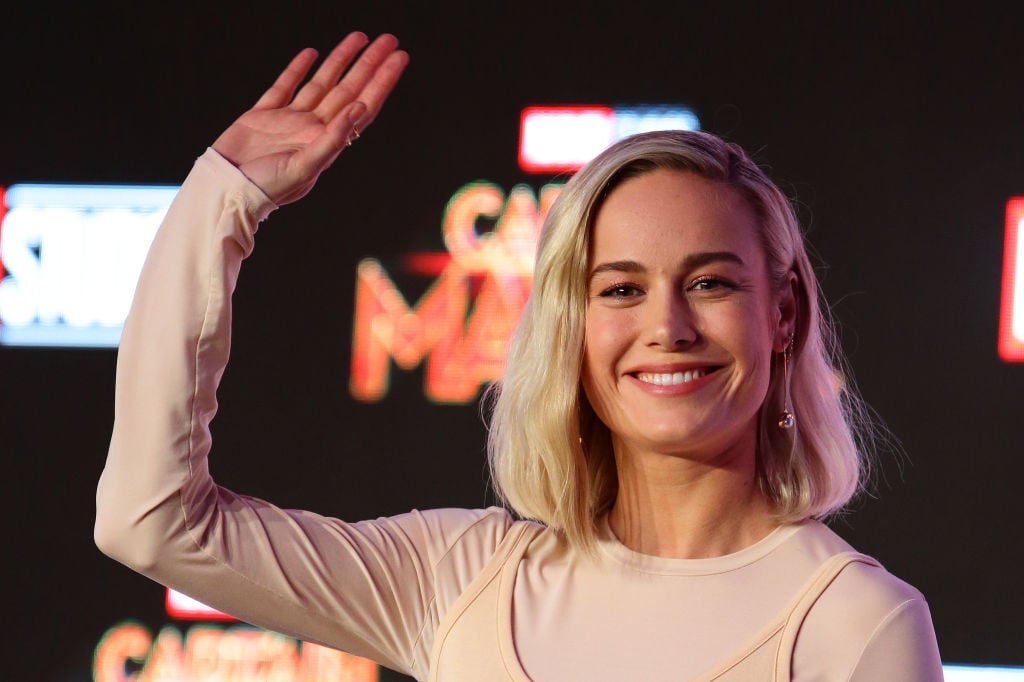 While it's common to disagree with rankings, another point stuck out to some: Where was Captain Marvel? Though Carol Danvers is one of the most recent additions to the Avengers team, she is still an Avenger (and, in fact, the one who inspired the Avenger Initiative in the first place).
So why was she left off? Grauso has a feeling it's because of the particular members of the MCU fan base who dislike the character (or, more accurately, the actor who portrays her, Brie Larson). "I question why Carol was left off," reporter Debbie Schechter tweeted. "I wouldn't want my mentions to get flooded with angry neckbeards if I were them, either," replied Grauso.
Source: Read Full Article