Outlander fans were thrilled to see Young Ian (John Bell) return to Fraser's Ridge in episode 8, "Famous Last Words." But when he questions Jamie (Sam Heughan) about keeping secrets, some viewers remembered a moment in season 3 when Ian witnesses Geillis (Lotte Verbeek) and Claire (Caitriona Balfe) talking about time travel. Now, some fans are wondering why the show never followed up on what Ian may have learned.
[Spoiler alert: This article contains spoilers for Outlander season 5, episode 8.]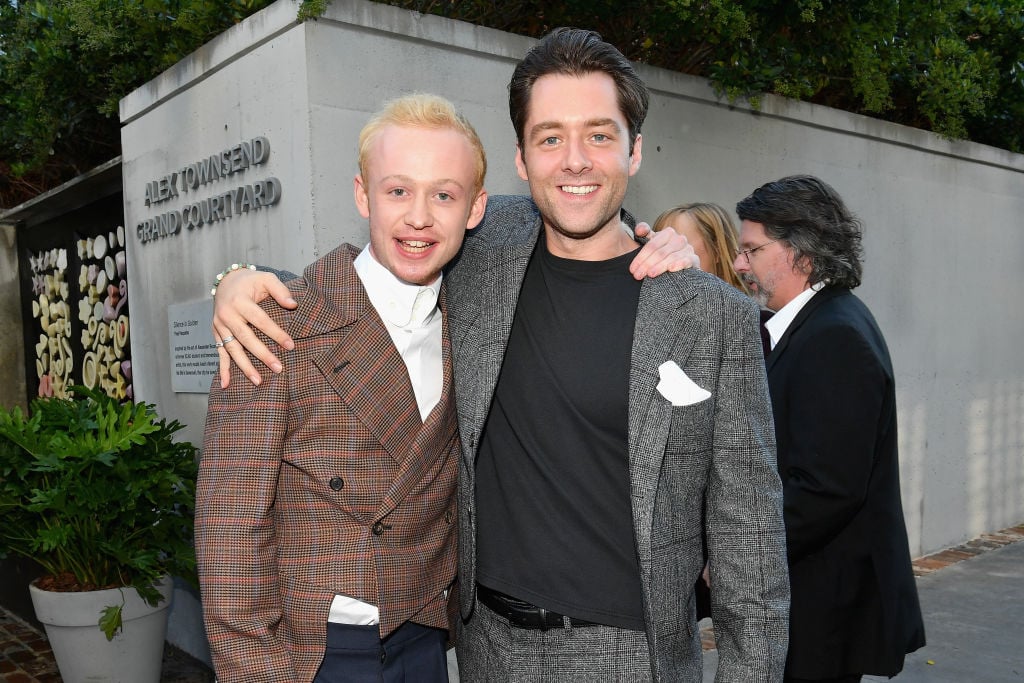 What happened to Young Ian in season 3 of 'Outlander'
In the third season of Outlander, Young Ian is captured by Geillis after arriving in Jamaica. After taking a bath in blood, Gellis gives Ian a truth potion and makes him reveal details about Jamie, and then forces him to sleep with her.
Geillis plans to use Ian as a sacrifice to get through a time portal in a cave on the island. But Jamie and Claire find them, and when Claire attempts to stop her, Geillis explains why she's trying to kill Ian. 
https://www.instagram.com/p/B–D_9sJ7Rr/
"He's just fodder for my passage," Geillis says. "We are the chosen, you and I. We have a responsibility to change history."
Before Geillis can jump into the portal, Claire slices her neck with a sword. Ian, Jamie, and Claire then get on a ship that takes them to Georgia. 
What happened when Young Ian returned in episode 8
After offering himself to the Mohawk tribe in exchange for Roger's freedom in season 4 of Outlander, Young Ian finally returned to see his family in Fraser's Ridge in season 5, episode 8. With his Mohawk hair, jewelry, and face tattoos, Ian seems to have completely adapted to tribal life. 
But Ian looks upset and disturbed about something. When Jamie finds Ian sleeping outside, he asks him what's bothering him. "I canna give you the truth of it now," Ian tells Jamie. "I dinna have the words. But there are things you keep hidden from others…you and Claire both." 
Later, when Ian and Roger are surveying Brianna's land, Ian confesses that he lost a woman he loved. It isn't clear who she is or what happened to her, but Ian may disclose more details in upcoming episodes. 
'Outlander' fans think it's odd Ian never followed up about the cave 
Now that Ian is questioning Jamie and Claire's secrets, many are certain he knows about the time travel. But for some fans, the fact that Ian never once mentioned Geillis' cave chat with Claire doesn't make sense.
"Ian should know," one Reddit fan wrote. "He was laying there tied up in the Jamaican cave listening to Claire and Geillis talk about time traveling before Claire killed Geillis, SO SHE WOULDNT SACRIFICE IAN TO TRAVEL FORWARD IN TIME.  They just move on, like nothing ever happened."
The Reddit user pointed out that Ian is clever, and he would have asked about the life and death conversation Geillis and Claire were having about him. They also noted that Ian heard the Mohawk tribe talking to Claire about Ottertooths' visit from the future, and never mentioned that either. "How are we supposed to believe Ian never asks for clarification about any of this?" the user added.
Source: Read Full Article