Real Housewives of Atlanta viewers have watched the relationship between Kandi Burruss's husband, Todd Tucker, and her mother, Mama Joyce, and the hard road to getting on one accord. Mama Joyce has never been quite receptive to her son-in-law, even while he and Burruss were dating. She's accused him of not holding his weight equally financially in the relationship.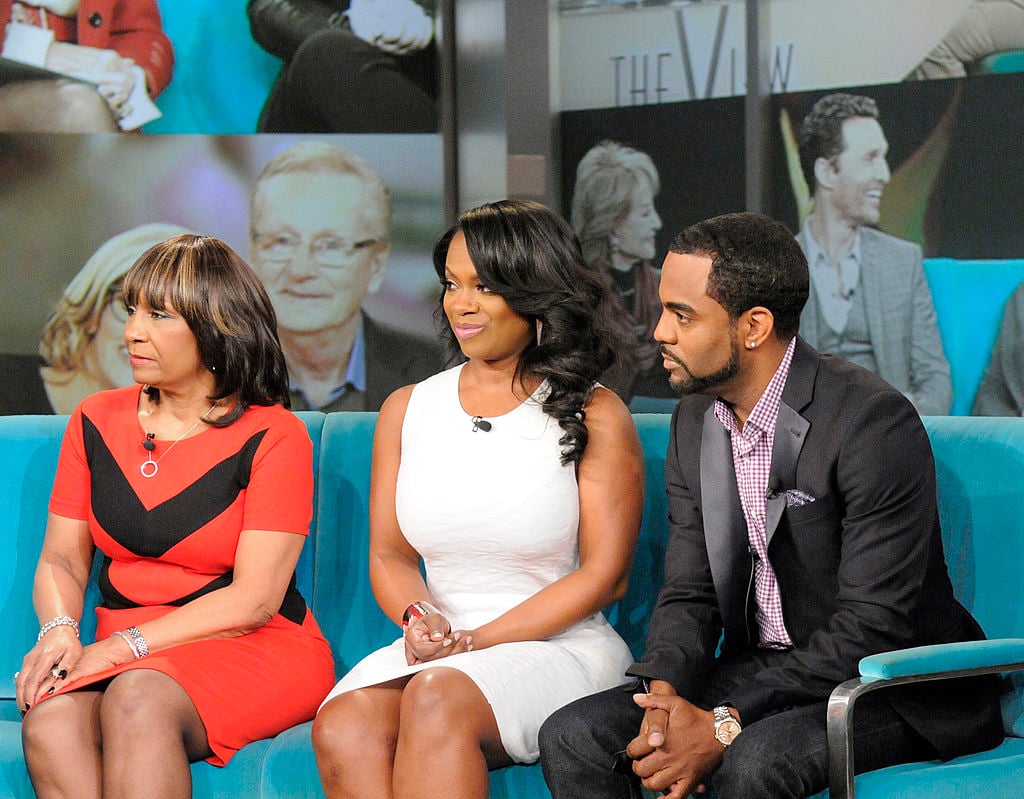 Tucker has tried his best to remain civil with Mama Joyce but during the Apr. 19 episode, he became fed up. Burruss believes that in spite of how Mama Joyce behaves toward Tucker that he should respect her. Fans are now calling on Burruss to change her viewpoint after the latest episode. 
Mama Joyce was not a fan of Todd from the start
Once Burruss and Tucker became engaged, the issues between Mama Joyce and Tucker began to brew. Burruss admitted in the past that her mother is typically supportive of her dating until things with her relationship progress to something more serious. Burruss says Mama Joyce is always concerned that men are after Burruss for her money.
Mama Joyce accused Tucker of trying to live off of her daughter and even participated in several attempts to set Tucker up to make it appear that he was cheating on Burruss with a friend in hopes that Burruss would leave Tucker.
Even on their wedding day, Mama Joyce was resistant to their nuptials. 
Mama Joyce refuses to attend Kandi and Todd's baby shower after run-in with Todd
Earlier this season, Mama Joyce once again let her feelings of Tucker be known to Burruss. She revealed that she did not believe that Tucker would care for Burruss's daughter from a previous relationship to the best of his ability if something were to happen to Burruss. As a result, she added Burruss's daughter as the beneficiary of her life insurance policy. 
Burruss told Tucker of the conversation she had with Mama Joyce and he was both offended and upset. On the day of their baby shower, Tucker, Burruss and Mama Joyce were all at their family restaurant. Mama Joyce became infuriated and felt disrespected when Tucker failed to acknowledge her while in the same space. She decided that she would not attend their baby shower later in the evening as a result.
Burruss confronted Tucker at their baby shower and told him that she would have appreciated if Tucker "kept the peace" and apologized to her mother for what happened earlier in the day. Tucker let his wife know that whatever occurred was not intentional and that regardless, Mama Joyce has made him uncomfortable countless times. The moment was tense with both of them agreeing to disagree. 
'RHOA' fans side with Todd on issues with Mama Joyce and calls for Kandi to hold Mama Joyce accountable
Fans have watched Mama Joyce and Tucker's contentious relationship play out over the years and are sick of it. They are not only siding with Tucker, but they are also blaming Burruss for what they say is her refusal to stand up to her mother and are calling out Mama Joyce and Burruss after Sunday night's episode.
"I like Kandi but I have to say: Kandi ALLOWS her mother to absolutely dog Todd out whenever she feels like it & she does absolutely nothing about it," one observed. "She never has Todd's back when Mama Joyce disrespects him but he's constantly expected to just be the better person."
"Kandi why you want Todd to apologize when he has every right to be mad at your mother for the shit she's saying?! Defend your husband girl and check your mother! If anyone should be apologizing, it's momma Joyce," another wrote.
Others warned that if Kandi did not share the same sentiments with her mom as she does with Todd that it could permanently alter her marriage.
"I love Kandi but mama Joyce gone be the reason why her & Todd gone get a divorce, remember this day. She's single & miserable just watch," one claimed.
"Kandi gone f**k around & be divorced. Todd would be a fool to stay married & put up with Mama Joyce," wrote another.
By the end of the episode, Tucker opted to be the bigger person and not only apologize to his wife publicly during their baby shower, but he also offered an apology to Mama Joyce and admitted that regardless of their issues, he would have preferred that she attended the shower. A flashback from earlier in the day of the shower also revealed that Tucker attempted to call Mama Joyce to apologize in hopes that she would be at the shower.
Source: Read Full Article