Courtney Hope (who plays Sally Spectra on The Bold and the Beautiful), has been isolating with another soap star since shelter in place orders were declared amid the coronavirus (COVID-19) pandemic: her boyfriend, Chad Duell, who plays Michael Corinthos on General Hospital.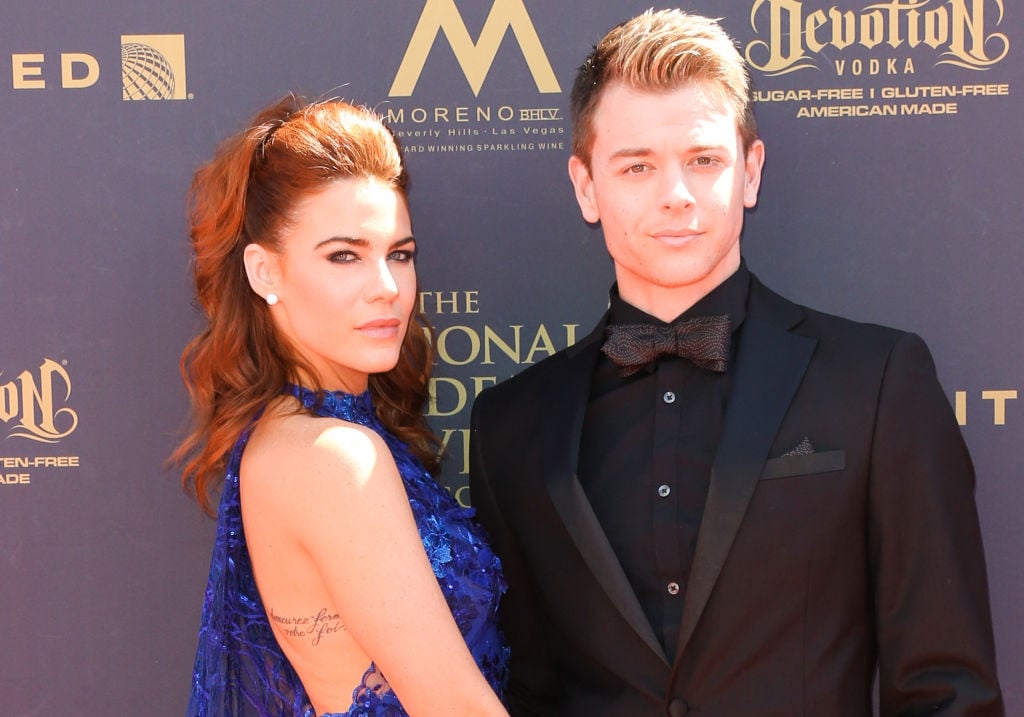 Courtney Hope and Chad Duell are isolating together
In an interview with Soaps.com, Hope shared what it's been like isolating with Duell. It definitely seems like they've found a rhythm.
"We've been living together about three years now. We're definitely two peas in a pod – we haven't had any moments where it's like, 'I'm sick of you!' And that's a good thing. I felt like there were stages of quarantine – in the beginning we both had a little anxiety over it, then set an at-home routine so we could be productive. It's just us and our three dogs. We like our alone time, too – he likes to play his games, and I like fitness and crafts," she said.
Hope says she's been keeping busy at home with some voiceover work. She does voices for games Control and Quantum Break.
"I fell into it, to be honest. And I love it so much; I think it helps me on the show, because there's so much dialogue we have – it's insane. And I'm doing some work from home, now, too – they had an audio engineer drop off all this equipment at our house, and I set it up on my own and I'm planning on shooting the next [downloadable content] for the game here in my walk-in closet. And Chad is loving it, too – he's a huge gamer. I can learn a lot just by watching him play and listening to other actors in his games," she said.
What Courtney Hope misses the most while isolating
Soaps.com asked Hope what she's most looking forward to "when quarantine ends." She says she can't wait to "go over to [her] parents' house."
"I miss my family so much. I really want to hug my dad – I'm so close to him. My mom and my brother came down twice – the first time, we waved at them from across a parking lot; the second time they came into our backyard and we waved at them from six feet apart. But my dad is 76 and he has a hard time going anywhere. I don't know if anyone is going back to the way they were before. This is a milestone in our lives and everything from here forward is going to be different. I don't know if that's a bad thing," she said.
Additionally, Hope says she's excited to get "back to the show and shooting and doing what we love to do."
Read more: 'Bold and the Beautiful' Actress Katherine Kelly Lang Shares Touching Video Honoring 30 Years of the Show
Source: Read Full Article