Season 21 of "The Voice" is on the horizon and the only people more excited than the fans may be the judges themselves.
The new season of NBC's "The Voice" is guaranteed to introduce a "match made in heaven," but we're not talking about the contestants. Ariana Grande announced back in March she would be replacing Nick Jonas in the big red judges' chairs, joining Kelly Clarkson, John Legend and Blake Shelton. In a promo teaser for the season, Grande began a newfound friendship (or rivalry) with Shelton, who is ready to take down the "Greedy" artist. "Bring it on Ariana. Bring it on," said Shelton in the video.
Grande, on the other hand, opened up to E! News about her time on season 21, saying, "It's felt so amazing so far being a part of 'The Voice.'" The pop star continued, "I love everybody's energy so much. Being able to work with Kelly and John and Blake, it's been so informative and I'm learning so much. You watch it on TV and you think you know, 'OK I'm going get in there and it's going to be easy whatever.' But it's so hard. They are so seasoned and so great at it."
As fans watch the "thank u, next" singer battle it out with Clarkson, Legend, and Shelton, they might be surprised to find out which judge is giving the pop star the hardest time.
"The Voice" is set to premiere on NBC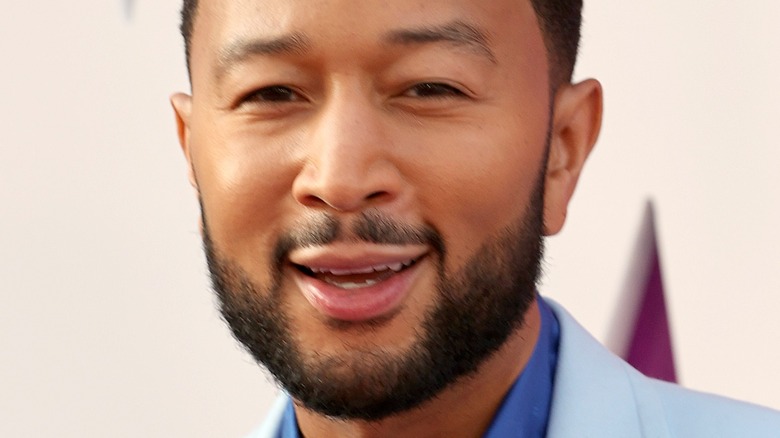 NBC's Season 21 of "The Voice" is set to premiere on September 20. The show that was first released in April of 2011 is sure to bring to the stage incredible talent with the backing of music's favorite stars Ariana Grande, Kelly Clarkson, John Legend, and of course, "The Voice" legend in his own right, Blake Shelton.
"I can't wait for you to see what Team Legend has in store for the battles," said Legend to Extra about the new season. The "All of Me" singer went on to reveal his team for Season 21 of "The Voice" includes some "belters," telling the outlet, "they are conveying these songs and they need to deliver them with a sense that they own them." Legend continued, "my goal every season during battles is that every coach wants to steal my artist that didn't win their battle."
"The Voice" will premiere on NBC and live stream on NBC Live and Peacock. Although the battles don't begin until September, fans already have a look inside the season with each judge's advisors revealed.
Camila Cabello, Jason Aldean, and more join as battle advisers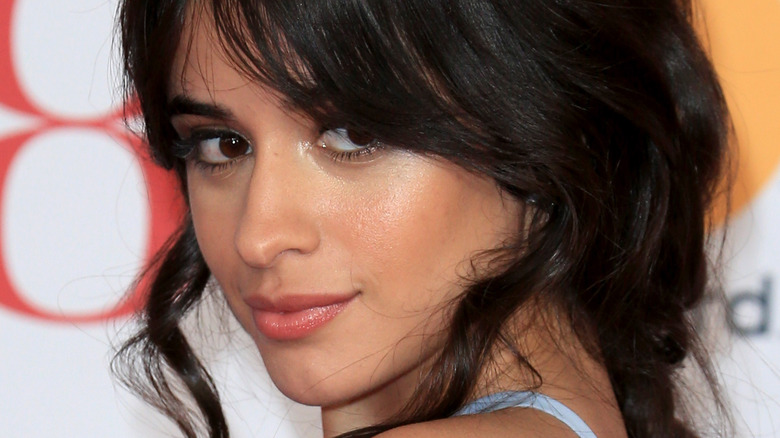 Carson Daly is expected to make a return to Season 21 of "The Voice" as host on NBC, along with judges Blake Shelton, Kelly Clarkson, John Legend, and newcomer Ariana Grande.
The four celebrity powerhouses will lead their team of anonymous singers to the top with a little help from some musical guests. "The Voice" judges revealed their battle advisors in a promo video for the new season with Blake Shelton choosing country star Dierks Bently and Kelly Clarkson also going country with Jason Aldean. Pop artist John Legend went the pop route, of course, tapping "Cinderella" star Camila Cabello, while Grande is bringing along her own idol, fellow Broadway alum Kristen Chenoweth. "She's the biggest star and I would argue one of the best vocalists alive, if not the best," said Chenoweth as she fawned over Grande to E! News. "For me to be able to watch her become the teacher, that is the real full circle."
While the word on contestants for Season 21 remains mum, the lucky winner of Season 21 will go home with a whopping $100,000 and a recording contract at Republic Records. So which judge is most likely to help one lucky singer rise to the occasion?
Ariana Grande said this judge is her "biggest competition"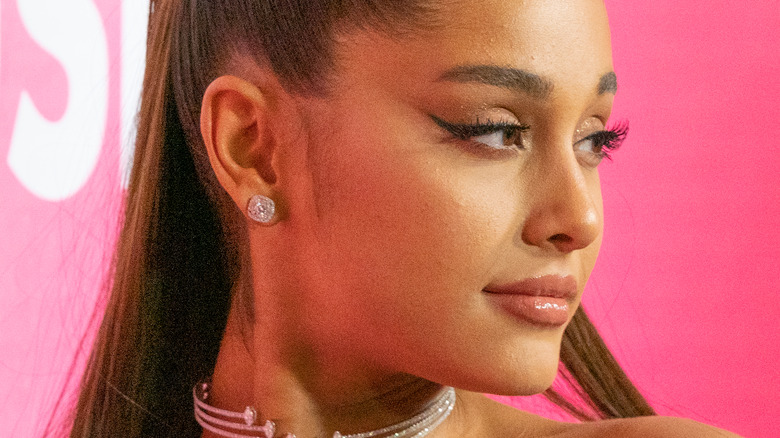 Three out of four judges on the new season of "The Voice" are already reigning champions, expecting to gain yet another win during Season 21. Blake Shelton may just have the highest chance at yet another win, as the judge returns for his 21st season… yep, that's right! Shelton has held his spot in the big red spinning chairs since day one of the series and has since won the competition eight times, according to Parade. Fellow judges Kelly Clarkson and John Legend are also repeat offenders with Clarkson joining for the eighth time and hoping for her fourth win. Legend, on the other hand, returns to "The Voice" for the sixth time and is working to emphasize his "legendary" status with a second win. 
Newcomer Ariana Grande comes in as the underdog, never having coached contestants before. However, the pop artist appeared on "The Voice" to perform her own hit "Into You" back in 2016. "Her unmatched vocal skills, creativity, and unique expertise on all facets of the industry will make her an invaluable coach to the next generation of artists," said NBC executive Jenny Groom (via Vulture). So who is Grande most nervous to go up against? The answer might surprise you.
"Everybody picks John, not that I blame them," said Grande to E! News on Legend being her "biggest competition" when it comes to courting talent. "It hurts. But that said everything happens for a reason and I love team Ariana."
Source: Read Full Article