Al Roker of the Today Show enhanced his 'Nice Guy' status when he threw a virtual prom for high schoolers whose big event was cancelled due to the coronavirus crisis. While many teenagers count the days til they can attend the milestone dance, many of the NBC morning news co-hosts revealed they never went to their own proms.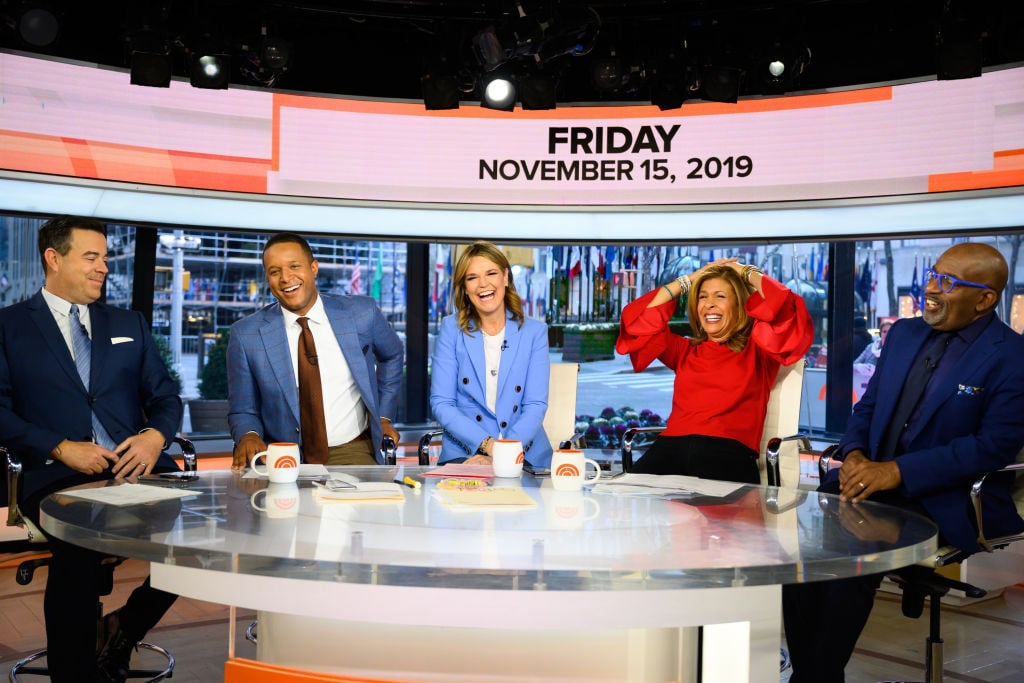 'Today Show' weather man recruits Demi Lovato
Seniors of Douglas County West High School in Valley, Nebraska were able to dress up, corsages and all, for the virtual prom set up by Roker. Complete with crowning a prom king and queen, the online event gave students a taste of the in-person celebration that was unfortunately cancelled due to COVID-19. When senior Zoe Sennett performed the school's song to perfection, super star singer Demi Lovato had to crash the party to give her compliments.
"I just wanted to say hi and a special shoutout to Zoe and the DC West seniors," Lovato said, according to Today.com. "I just wanted to say that I'm so proud of all of you for staying home. I hope this is the world's most epic virtual prom."
The class of 2020 also received a $100 gift card and one-year Prime Student membership from Amazon, along with a Fire 7 tablet.
Only Craig Melvin went to prom
Roker's big event launched a conversation amongst co-hosts Savannah Guthrie, Hoda Kotb, Craig Melvin, and Carson Daly. With several reporting from home to abide by the current quarantine guidelines, the Today Show anchors began to share their prom memories – or lack thereof.
"I stayed out later than I was supposed to, I remember that. And when I got home, my mother was none too happy," Melvin recalled, as reported by Parade. "That's the memory that will always stay with me!"
When Roker revealed that he didn't attend his prom, Melvin asked him why. "I couldn't get a date, so there you go!" Roker admitted. "Sad, but I'm over it."
Kotb also confessed to missing her big high school event, jokingly blaming it on her appearance at the time. When the show put up a high school pic of her, Kotb quipped, "Who is he?!"
While Guthrie shared that she also didn't attend her prom, she was able to show a picture from her freshman year winter dance. "No one asked me to the prom, no," she said. "I always liked that picture because my daddy bought me that dress."
Carson Daly was also a no show
Daly commented on the majority of their Today Show group not attending the iconic high school gala. "The takeaway here, for those of you watching if you ever want to be a part of the Today Show. Prerequisite no. 1: Don't go to prom," he joked, according to E! News, then revealed he nixed the event as well.
"I didn't go to prom either," Daly said. "We're a bunch of losers. I stayed home and watched 60 Minutes with my father and played golf early the next day." 
Always remaining positive, Guthrie encouraged those students who never got a date for the big dance. "High school dorks can do better! There's hope," Guthrie emphasized. "Look at us! Except for Craig. He was cool."
Source: Read Full Article