Is When Calls the Heart laying the groundwork for the return of a fan-favorite character? Ever since Hallmark Channel fired Lori Loughlin in the wake of the college admissions scandal in 2019, loyal Hearties have been hoping she could one day return to the series. Series star Erin Krakow has also said she'd like to have Loughlin back in Hope Valley. Now, a few key moments in recent episodes suggest there's a chance we might not have seen the last of Loughlin's character Abigail. 
Lori Loughlin was fired from 'When Calls the Heart'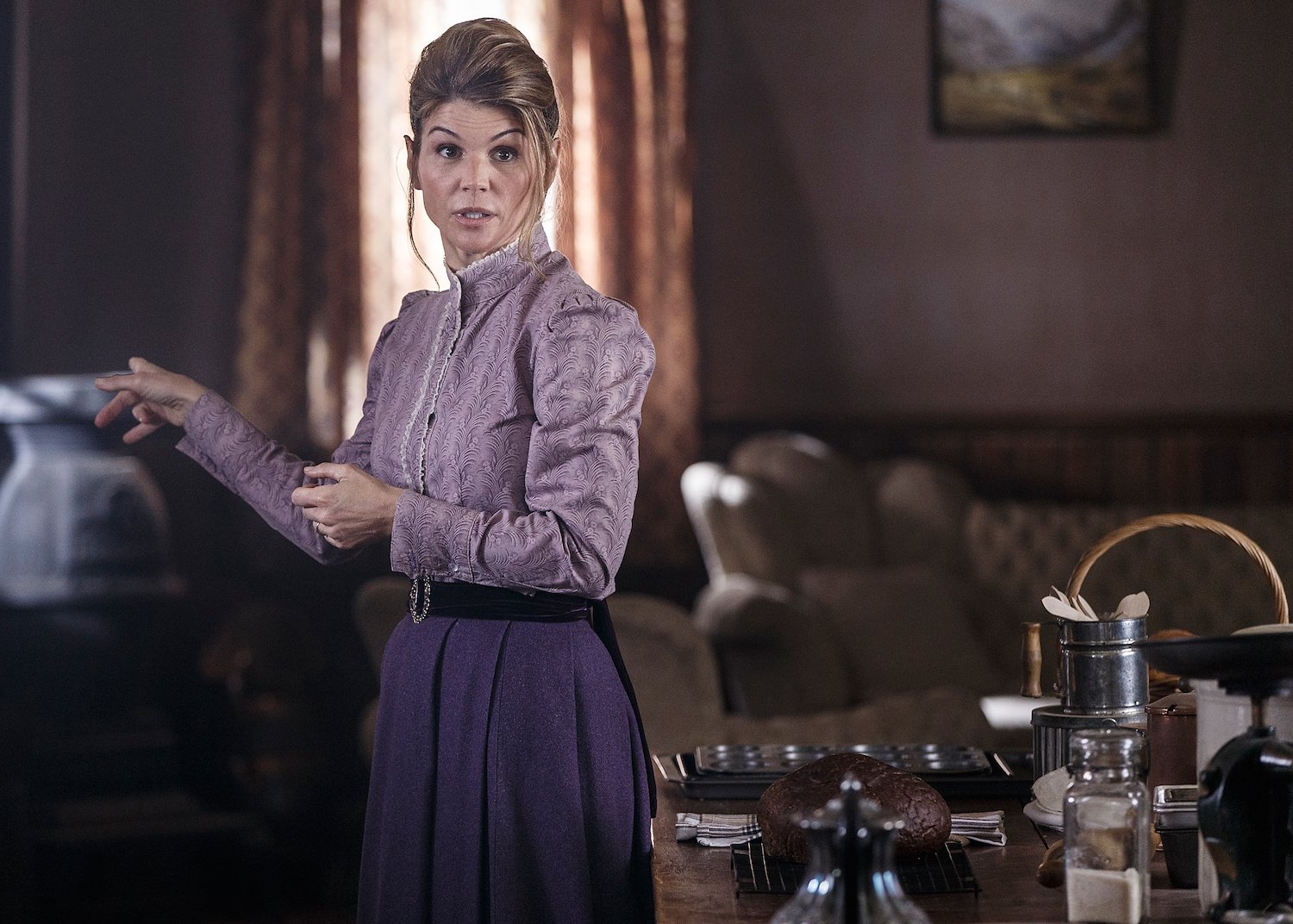 In March 2019, Loughlin and her husband, designer Mossimo Giannulli, were among dozens of parents accused of paying bribes to guarantee their children would be admitted to elite colleges and universities. Hallmark quickly severed its relationship with the actor and temporarily pulled When Calls the Heart off the air so that her character could be edited out of future season 6 episodes. 
When the show returned, viewers were told that Abigail had left town to care for her sick mother. Immediately, Hearties wondered if that meant Abigail might not be gone for good. Rather than killing off the character, the explanation for her departure seemed to leave the door open to Loughlin's eventual return.
Erin Krakow supports Lori Loughlin
Throughout Loughlin's legal troubles, her friend and co-star Krakow has been by her side. The actor has voiced her support for Loughlin on multiple occasions, calling the other woman her "forever friend" and sending her birthday wishes. 
In a recent interview with Fox News, Krakow — who plays widowed school teacher Elizabeth Thornton — expressed hope that her real-life and on-screen friend might have a future on the show. 
"[Abigail's] name still hangs on a sign above the cafe," Krakow said. "She will always be an incredibly important part of When Calls the Heart. I would love to see her character back in Hope Valley again. We've got a lot more exciting stories that we could tell with her."
When Calls the Heart co-creator Brian Bird has also talked about Hope Valley as a place of "second chances." Now that Loughlin has completed her prison sentence, it might be time for that second chance. 
Recent 'When Calls the Heart' episodes referenced Abigail 
Abigail has been absent from Hope Valley for the past two seasons, but she isn't forgotten. As Krakow pointed out, the town's cafe still bears her name. And at least one Hope Valley resident has been keeping in touch with the former mayor.  
Before leaving Hope Valley, Abigail has a close relationship with Henry Gowen (Martin Cummins). In the show's April 18 episode, Gowen tells his son Christopher (James Drew Dean) that a woman he knew once encouraged him to be a better person. He didn't mention Abigail by name, but fans immediately recognized that was who he was speaking about.
Then, in the April 25 episode, Gowen mentioned to Ned (Hrothgar Mathews) that he has been secretly corresponding with Abigail. 
"When I sit at my desk and I look out my window across at the cafe and I see her name, I've got nothing but regret," he says.
Now, that's not necessarily a guarantee that Abigail is coming back to Hope Valley. But why mention her at all if there's no plan to revisit her and Gowen's story in some fashion? Hallmark hasn't yet renewed When Calls the Heart for season 9, but if the show does come back in 2022, perhaps fans can look forward to seeing Loughlin's face once again. 
When Calls the Heart airs Sundays at 9 p.m. ET on Hallmark Channel.
Check out Showbiz Cheat Sheet on Facebook!
Source: Read Full Article