The Bachelor: Listen to Your Heart is like the wild west and the producers have officially taken the reigns for the whole world to see. The May 4 episode shook things up for the cast when a few surprise dates were announced. So who went home on The Bachelor: Listen to Your Heart Week 4? Plenty of tears were shed tonight.
[Spoiler alert: The Bachelor Presents: Listen to Your Heart Week 4.]
'The Bachelor: Listen to Your Heart' Week 4 challenges the cast's relationships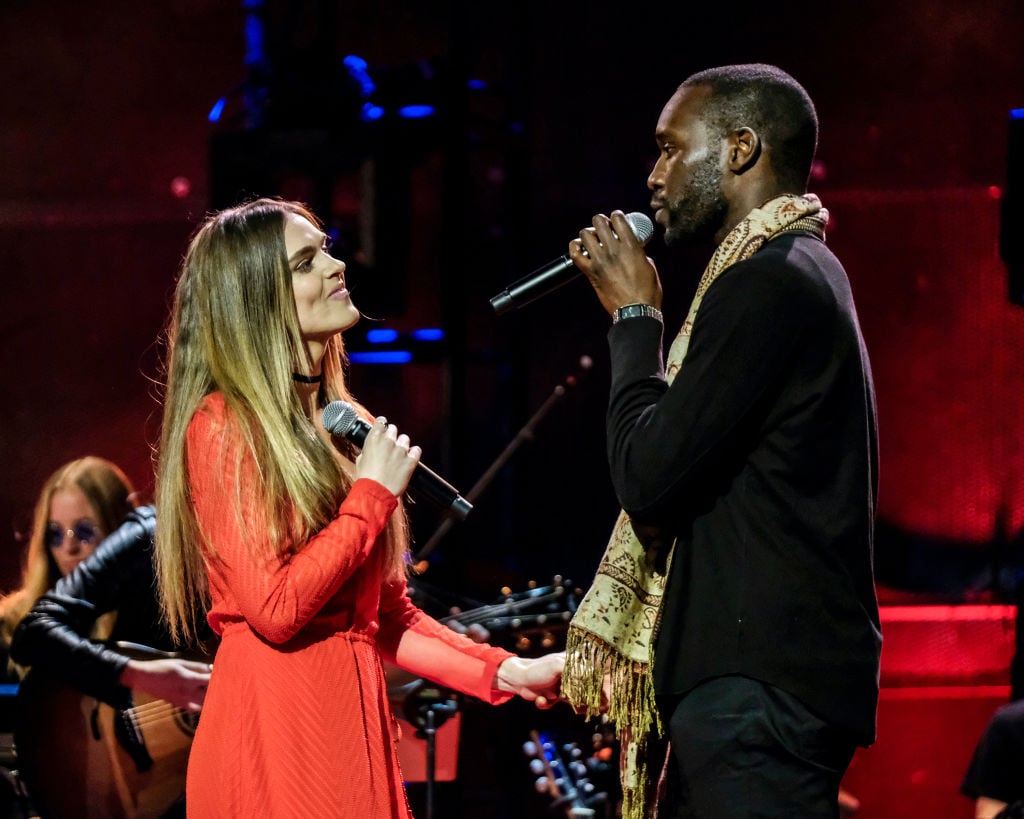 When The Bachelor: Listen to Your Heart Week 4 starts, host Chris Harrison reveals couples will be put to the test. A few select contestants will go on dates. But here's the kicker — it's not with their chosen partner. And for the most part, the producers know exactly which pairs need to be pushed.
Jamie and Ryan go on a spa date. In a confessional, Trevor seems a little worried. But at their date, Jamie tells Ryan she just wants him to be happy. Meanwhile, Ryan says he just likes Jamie as a person. They seem like they're friends and nothing more.
Later, Chris and Rudi go on a date, which feels more like a hangout. They aren't interested in each other romantically. Chris gushes over Bri and it's clear he's smitten with his partner. Rudi also wants to spend more time with Matt.
The fourth episode saves Julia and Brandon for last. Before their date, the two contestants reassure their respective partners — Sheridan and Savannah. However, they all know there will be more clarity at the end of the evening. And by the time Julia and Brandon return to the mansion, a choice has been made.
Sheridan and Savannah self-eliminate
After their date, Julia reveals she wants to be with Brandon. She tells Sheridan she no longer wants to continue the process with him, specifically. Sheridan seems heartbroken, but he saw the writing on the wall. So he walks away. And in a turn of events, Julia expresses her surprise.
"You're seriously going to walk away after that?" she asks. Nevertheless, Sheridan explains his situation, noting he has been patient and willing to work it through. But what he has done was not enough. Sheridan leaves the Listen to Your Heart mansion.
Meanwhile, Brandon tells Savannah he still has feelings for Julia. However, Brandon still seems wishy-washy, never specifying which woman he wants to be with. Then when Savannah says she wants to be chosen and defends herself, Brandon gets condescending and keeps calling her "sweetie."
Finally, Savannah walks away. Brandon goes after her and he wants to work things out. But it's really over. Savannah is done with the show because she knows she deserves better.
The two self-eliminations leave The Bachelor: Listen to Your Heart cast feeling a little uncomfortable. At the house, Natascha asks Brandon whether he would be with Savannah if she stayed. The episode doesn't air the footage. But later, Natascha tells Julia that Brandon said he would've chosen Savannah. Then when Julia confronts Brandon, he doesn't exactly say no. Regardless, this freaks out Julia since Natascha unveiled the news before getting up on stage.
Who was sent home on 'The Bachelor: Listen to Your Heart' Week 4 on May 4?
Rachel Lindsay, Bryan Abasolo, Andy Grammar, and Toni Braxton are the judges for The Bachelor: Listen to Your Heart Week 4. The cast heads to The Novo in DTLA and everyone is nervous.
First up are Rudi and Matt. They perform Chris Stapleton's "Tennessee Whiskey" and they receive phenomenal marks. Then Jamie and Trevor take on "Like I'm Gonna Lose You" by Meghan Trainor and John Legend. Before they step in front of the judges, Jamie is consumed by nerves. And everyone can see it.
Next are Chris and Bri. They perform "Lover" by Taylor Swift. They seem to have grown even stronger and both parties share they're in love with each other. Then Brandon and Julia sing "We Belong" by Pat Benatar. The couple is applauded for their talent but knocked down for their chemistry. Last is Natascha and Ryan's performance of "You Are The Best Thing" by Ray LaMontagne. They please the crowd and judges.
Once again, we don't see the deliberation by the judges. Then Harrison hands out the roses. So here are the couples who are safe this week on The Bachelor: Listen to Your Heart:
Bri and Chris
Rudi and Matt
Natascha and Ryan
Jamie and Trevor
This means Julia and Brandon will go home in week 4. In a confessional interview, Julia admits she wishes she chose Sheridan. But regardless, four couples remain and they're leaving LA on a tour bus. So stay tuned.
Read more: Are Julia and Savannah Friends After 'The Bachelor: Listen to Your Heart'?
Source: Read Full Article